2013 Acura ILX
Mechanically, the ILX is very similar to the Honda Civic, as buyers can choose one of three different four-cylinder engines.
(Honda)
2013 Acura ILX
Acura has done a great job of making the ILX safely handsome. Save for similar profiles that feature short trunk lids, you'd be hard pressed to see any resemblance of the Honda Civic in this Acura.
(Honda)
2013 Acura ILX
The cabin is solidly bolted together and finished with a soft-touch dashboard. But the dashboard layout is plagued by a miasma of buttons orbiting around an enormous knob that serves as your primary controller.
(Honda)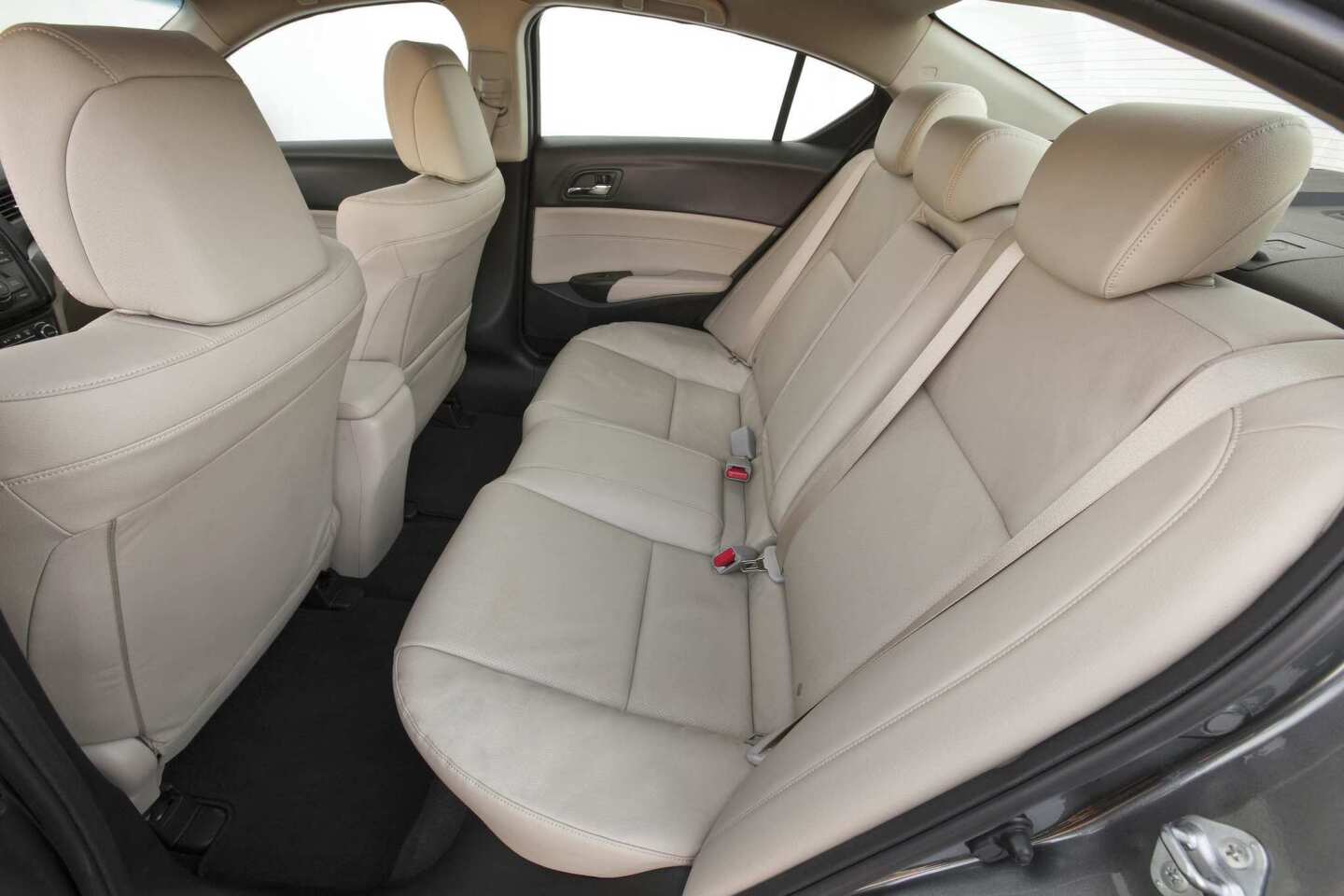 2013 Acura ILX
The seats are comfortable throughout, but those in the rear seemed to be more supportive than those up front.
(Honda)
2013 Acura ILX
Trunk and fold-down rear seats of the 2013 Acura ILX 2.0-liter model.
(Honda)
2013 Acura ILX
2013 Acura ILX 2.4-liter version, ripped right out of the Honda Civic Si, gives 201 horsepower and 170 pound-feet of torque. It is paired with a six-speed manual transmission.
(Honda)
2013 Acura ILX
Driving dynamics of the ILX, which is also available in a hybrid version, were similarly competent yet unenthused. It's perfectly capable of getting you where you need to go without fuss, but don't look to it for a particularly engaging experience. This seems like a lost opportunity to introduce the Acura brand as a product that¿s fun to pilot.
(Honda)