L.A. Auto Show 2018: Check out the screen on the Byton M-Byte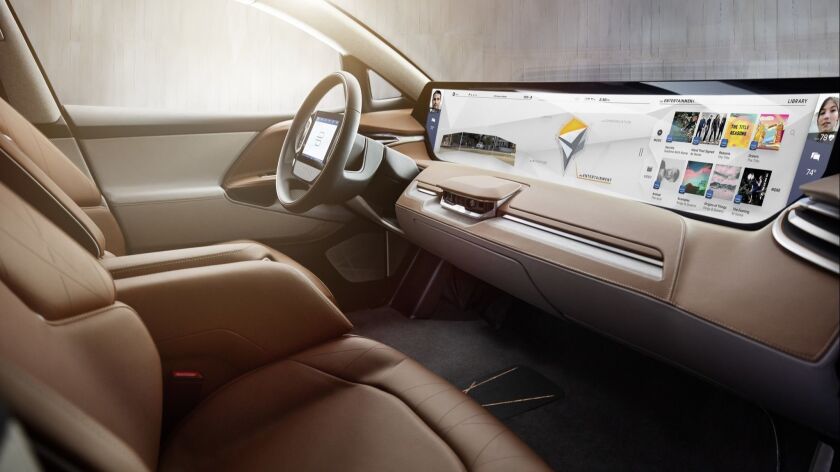 Think the 15-inch touch screen mounted on the dash of the Tesla Model 3 is impressive? Check out the screen in the Byton M-Byte crossover SUV. It is 49 inches long and 10 inches high.
It's not just a size thing. If it performs as promised, drivers and passengers will use hand gestures or Amazon Alexa voice commands to issue instructions, without having to touch the screen at all.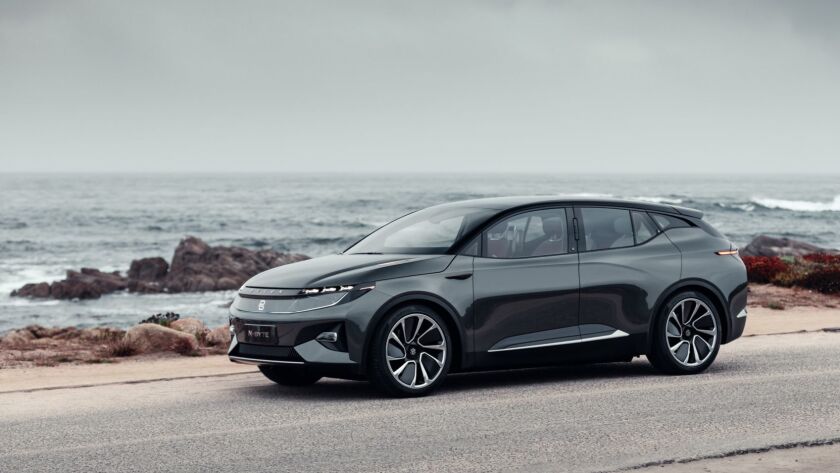 Byton is a China-financed company based in Silicon Valley and headed by renegades from BMW and other European automobile companies.
The M-Byte — which will be on display at the 2018 Los Angeles Auto Show — is designed with a driverless future in mind. The huge screen is one indication. So are seats that swivel so passengers can chat eye-to-eye while the car drives itself.
Driverless cars won't become common for years, so the Byton is equipped with a steering wheel and Level 3 driving technology to bridge the transition to the age of the robocar. (Level 3 cars can drive themselves but require a human to take over controls when necessary, a setup that has yet to prove its safety on public highways.)
The company has partnered with driverless technology start-up Aurora, headed by former Google self-driving-car engineers.
Set to hit the U.S. market by the end of 2020, the M-Byte and follow-on Byton cars will be manufactured in Nanjing, China. And although the U.S. figures to be big in Byton's strategic plans, China could become the primary market for its cars. The company is funded in part by FAW Group, a huge state-owned car company in China, and by CATL, a large and fast-growing Chinese maker of automobile batteries.
The M-Byte is aimed at the same customer that lusts for a Tesla Model 3. Pricing starts at $45,000.
Twitter: @russ1mitchell
---
Your guide to our new economic reality.
Get our free business newsletter for insights and tips for getting by.
You may occasionally receive promotional content from the Los Angeles Times.