Column: Giving Koch brothers a big win over patients and the FDA, House sends a right-to-try bill to Trump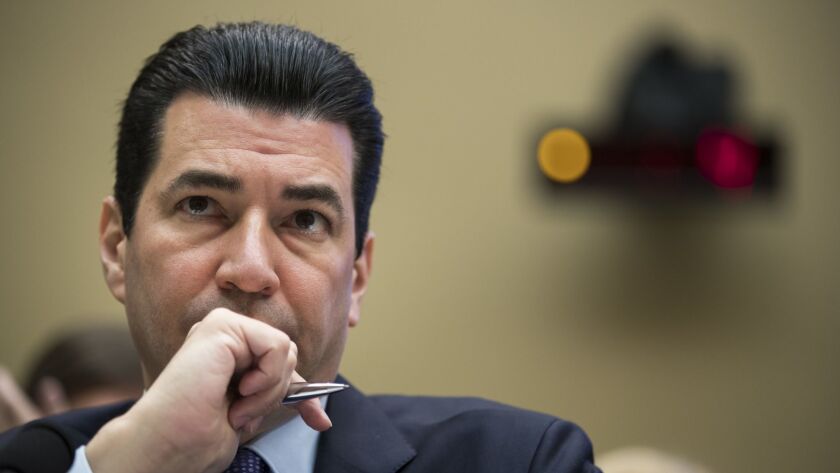 Handing the Koch brothers and their fellow right-wing ideologues a big victory, the House on Tuesday passed a right-to-try bill that will harm patients and emasculate the Food and Drug Administration.
The measure, which is supported by Vice Mike President Pence and which President Trump is expected to sign, was criticized just last week by FDA Commissioner Scott Gottlieb. But he failed to stand forcibly in its way.
Right-to-try laws rank high on right-wing wish lists because they undermine the regulatory powers of the FDA. On the surface they appeal to people's compassionate instincts: They seem to grant patients suffering from intractable conditions or terminal diseases a last hope that experimental treatments might save them.
It's far more about dismantling the FDA and giving drug and device manufacturers more freedom to market drugs and devices with much less testing.
David Gorski, M.D.
But as we've reported, they're wolves in sheep's clothing. The version passed by the House lacks safeguards that were incorporated in an earlier draft, though not in a version passed by the Senate. The measure going to the White House will expose a larger population of patients to unscrupulous purveyors of unproven treatments and leave them without important protections.
The measure, crafted by Sen. Ron Johnson (R-Wis.), would apply to any patient with a "life-threatening disease," not just terminal patients. That concerned Gottlieb, who told lawmakers last year, "The more we broaden this measure, the more it's opened up to a broader set of conditions, the more we risk undermining the central purpose of the legislation."
Last week, Gottlieb said that the latest version did less than a previous draft "in terms of making sure that it balances [access to experimental drugs] against appropriate patient protections," according to the STAT news service. He indicated that FDA staff had minimal input into the final draft, if any.
The right-to-try legislation undermines an existing FDA program to provide desperately ill patients with access to experimental treatment, with agency oversight. In the words of David Gorski, an oncologist and campaigner against bogus medical treatments, the right-to-try movement is "a cruel sham."
It's all about emasculating the FDA, which exists to protect all patients from harm, and not at all about compassion for the terminally ill.
"It's far more about dismantling the FDA and giving drug and device manufacturers more freedom to market drugs and devices with much less testing," Gorski has written.
Despite efforts by Koch minions to obscure the issues with lies, it's plain that the result of the bill will be to increase the risk of unsafe and ineffective medical treatments for all patients, not just the desperately ill. With Tuesday's vote, you can expect them to proclaim themselves defenders of the sick. They're just the opposite.
Keep up to date with Michael Hiltzik. Follow @hiltzikm on Twitter, see his Facebook page, or email michael.hiltzik@latimes.com.
---