When universities sell their souls, why do they have to sell so cheaply?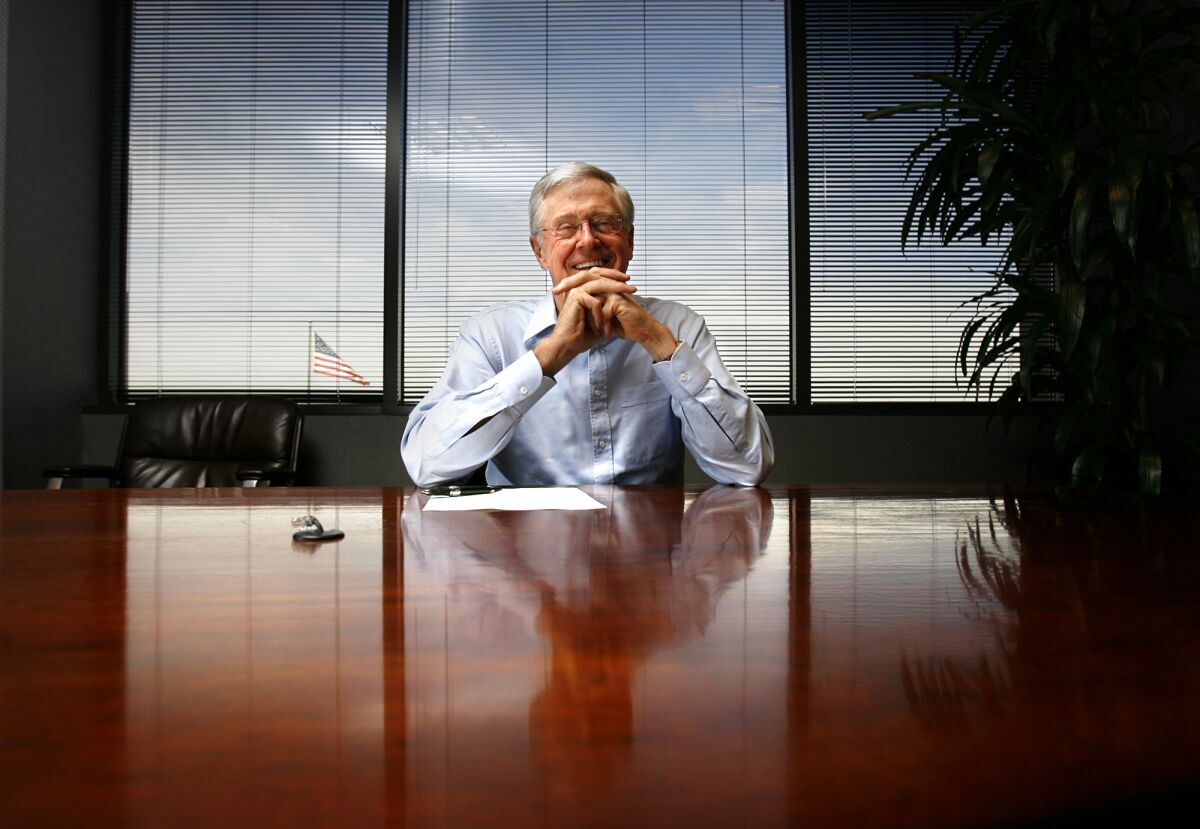 Via Erik Loomis comes this report of a university engaging, not to put too fine a point on it, in the world's oldest profession.
The case involves Arizona State University, which on Tuesday posted a job for an assistant professor in the history of capitalism and political economy. What caught the eye of Loomis, who teaches history at the University of Rhode Island, was the suggestion that applicants display a research focus including "the relations between free-market institutions and political liberty in modern history."
That sounded a little propaganda-ish to Loomis. As it happens, the appointment is in ASU's new Center for Political Thought and Leadership, which was seeded in part by a five-year grant of $1.129 million from the Charles Koch Foundation. The center's director is Donald Critchlow, a historian who calls himself an "American conservatism expert" and whose works include a book about conservative influences in Hollywood dating back to the 1950s and an admiring biography of Phyllis Schlafly.
Not that there's anything wrong with that. Except that a university's connivance in what sounds to be a predigested outlook on intellectual history raises obvious questions, the main one of which is: If ASU was to sell its intellectual soul, couldn't it have gotten more than $1.129 million for it?
There's nothing new about academic institutions bowing down before major donors. Usually the quid pro quo is the donor's name on a building or an endowed chair, but it's not uncommon for other strings to be attached. Donors from across the intellectual and political spectrums have demanded that their money fund overly narrow research, or require their approval of appointees. Some object to university activities that have nothing to do with their grant or bequest.
That's where a responsible university draws the line.
As public funding for higher education grows scarce, the line has gotten murkier. A couple of years ago, the Washington Post and NPR reported that about 60 universities had accepted grants from the BB&T Foundation, started by a former chairman of that financial services company, to explore "the moral foundations of capitalism." The programs had to include Ayn Rand's potboiler "Atlas Shrugged" as part of the curriculum.
According to the Telegraph, in 2012, Britain's Cambridge University accepted a $6-million gift from Wen Jiabao, then China's second-ranking official, to endow a chair in Chinese economic studies -- on the understanding that the first appointee would be a British scholar with ties to the family. Not every university has been so complacent; in 1995, Yale returned a $20-million gift from Texas financier Lee Bass after he insisted on approval of the appointees to the program he funded.
Pitfalls arise with corporate donations, too. Stanford got into a mess when Stephen Bing, a donor with a strong environmentalist bent, withdrew a $2.5-million gift to protest the school's acceptance of a $200-million, 10-year grant from Exxon.
And UCLA accepted a donation from the supplements marketer Herbalife to establish a lab to be called the Mark Hughes Cellular and Molecular Nutrition Lab, named after the company's late founder. Given that the donation has come only to about $1.5 million, and that the company has mentioned its relationship with UCLA incessantly, one can question which party has gotten more mileage out of the donation. Herbalife gets to invest its nostrums with the veneer of scientific validity; UCLA gets tainted by Herbalife's marketing.
There's no indication that universities feel much embarrassment about the affiliations forced upon them by aggressive fundraising.
A fairly supine 2011 profile of Charles Koch in Philanthropy magazine acknowledged that "protests flared around a $1.5-million grant" to Florida State University from Koch for an economics program. (Koch demanded the right to approve the appointees, and his foundation rejected most of the initial candidates.)
However, the profile asserted: "What is really significant is not the opposition that Koch's academic efforts provoke. It is their widespread acceptance -- in universities like Brown, Dartmouth and Duke.
That's good for Koch. For Brown, Dartmouth and Duke, it looks more like a black mark.
Keep up to date with the Economy Hub by following @hiltzikm on Twitter.
---
Sign up for the California Politics newsletter to get exclusive analysis from our reporters.
You may occasionally receive promotional content from the Los Angeles Times.