NBCUniversal Chief Executive Steve Burke once again outranks his boss in compensation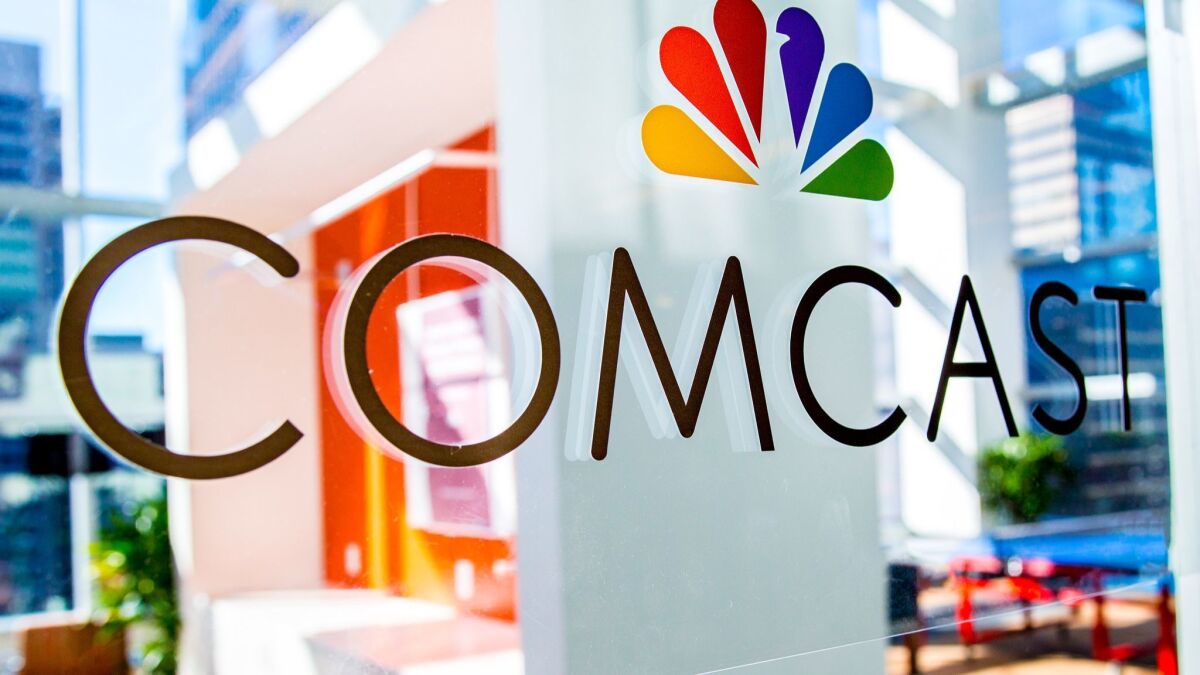 For a second straight year, NBCUniversal Chief Executive Steve Burke raked in a bigger compensation package than his boss — Comcast Chief Executive Brian Roberts.
Burke received $46.5 million in compensation in 2017, nearly $500,000 more than in 2016. Meanwhile, the compensation for Roberts, who runs the nation's largest cable TV and high-speed internet service provider as well as NBCUniversal, was valued at $32.5 million, slightly less than what he received in the previous year, according to a regulatory filing Monday.
Comcast is unusual because it runs two companies within one and boasts two high-powered CEOs — Roberts and Burke. Burke, who has worked at Comcast for 20 years, has provided day-to-day management of NBCUniversal since Comcast acquired the media company from General Electric in 2011.
Burke's 2017 compensation was boosted by $10 million in stock options, which was the second installment of an award that he received in 2016 when he extended his employment agreement with Comcast through August 2020.
NBCUniversal also turned in a strong financial performance.
"The NBC network continued to be the top ranked broadcast network among adults [aged] 18-49, the filmed entertainment business had record profitably in 2017 and the theme park businesses continued to achieve strong financial results," Comcast said in its filing.
In addition to his $2.9 million base salary, Burke received $15.3 million in stock options. He also drew an $8.5 million cash bonus and $5.3 million in stock. Comcast contributed $4 million to his deferred compensation account, which, along with his pension, increased in value by $10.2 million last year.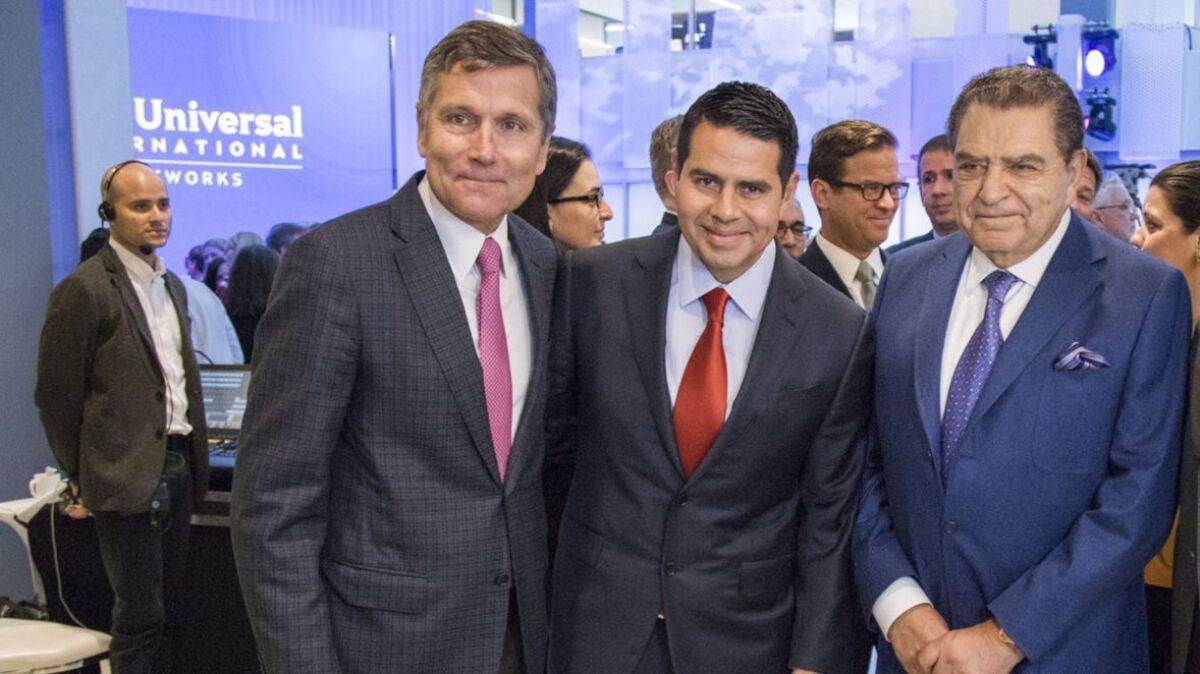 Roberts received $3.1 million in base salary, a $9.1 million cash bonus, $5.3 million in stock, $5.4 million in option awards, and the company contributed $4 million to his deferred compensation account, which, along with his pension, increased in value by $5.1 million last year.
NBCUniversal has become increasingly important to Comcast in recent years. The Philadelphia cable giant is at a crossroads as cord-cutting begins to erode its core business of selling packages of TV channels. The company reported last week that it had shed 96,000 video customers in the first quarter. Comcast was not alone: AT&T said it lost 187,000 traditional pay-TV subscribers in the same period; Charter Communications on Friday reported a net loss of 122,000 pay-TV subscribers.
The disappointing customer numbers triggered a sell-off on Wall Street. Charter suffered the harshest fall, losing 12% in market value on Friday before gaining on Monday. Since Thursday, Charter's stock is down 10%.
AT&T's stock has fallen 7% since Thursday, and Comcast has lost nearly 6%. Comcast on Monday closed down 42 cents, or 1.3%, to $31.39.
Despite the pay-TV subscriber losses, Comcast beat Wall Street's estimates for first quarter earnings on the strength of advertising for NBC's sports programming, including the Winter Olympics in South Korea and the Super Bowl in Minneapolis.
The company, however, is trying to diversify and expand its reach internationally. Last week, Comcast formalized its $30.7 billion bid for the European satellite TV company Sky, prompting a bidding war for the service with 21st Century Fox, controlled by Rupert Murdoch and his family, and Walt Disney Co. Sky boasts more than 22 million customers in Britain, Germany, Ireland, Austria and Italy.
---
Inside the business of entertainment
The Wide Shot brings you news, analysis and insights on everything from streaming wars to production — and what it all means for the future.
You may occasionally receive promotional content from the Los Angeles Times.