'Venom' and 'A Star Is Born' will battle for box office glory this weekend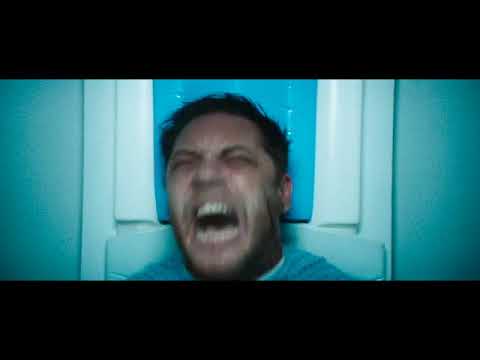 "Venom" trailer
This weekend, Marvel supervillain Venom's greatest foe isn't Spider-Man. It's Lady Gaga.
Warner Bros.' remake of "A Star Is Born" and Sony Pictures' "Venom" are both expected to do strong business at the box office this weekend by courting very different audiences.
The incongruous pair of films should give a boost to North American multiplexes as the industry heads into the thick of the fall movie season, where potential blockbusters collide with Oscar hopefuls.
"Venom" should have the edge on "A Star Is Born" during opening weekend, with a debut of $55 million to $70 million forecast. But all signs indicate that Warner's critically acclaimed musical drama, directed by Gaga's costar Bradley Cooper, is about to become a commercial hit that will keep drawing audiences after its opening weekend. That's what the studio is hoping for, anyway.
Here's what to watch.
Can Sony spawn a hit?
The $100-million "Venom" is part of Culver City-based Sony's effort to make the most of the Marvel comic book characters to which it owns the rights, by using them to expand the studio's footprint in the burgeoning superhero business.
Sony acquired Spider-Man and related characters from Marvel before the venerable publisher decided to create its own studio, becoming a powerhouse for rival Walt Disney Co. Sony is gearing up to release the animated "Spider-Man: Into the Spider-Verse." The studio is also expected to produce movies featuring characters such as Black Cat and Silver Sable.
In "Venom," Tom Hardy plays the titular antihero — a journalist who comes into contact with a parasitic alien life-form that turns him into a fearsome beast. Though Venom, with his horrific teeth and menacing eyes, is best known as Peter Parker's nemesis, Sony insists the new movie is not a Spider-Man spinoff.
If "Venom" is a hit, it would join "Jumanji" as another franchise for Sony, which has struggled in years past from a lack of properties that produce reliable sequels. Critics' full reviews haven't been published as of this writing, but social media reactions to early screenings of "Venom" have been mixed. In a strange twist, some Twitter users this week accused Gaga fans of trying to sabotage "Venom" by posting fake negative reviews online.
'Star' power
"A Star Is Born" is expected to open with $30 million to $35 million in its first three days in theaters, representing a strong start for the movie, which cost $40 million to produce. Whereas "Venom" is most likely to attract the young male demographic, "Star" is expected to have more pull with women and grownups.
It's the fourth version of the time-tested story. The most recent previous remake, starring Barbra Streisand and Kris Kristofferson, was a box office hit in 1976, coming after iterations starring Judy Garland (1954) and Janet Gaynor (1937).
The new "Star Is Born" features Cooper (who also co-wrote the screenplay) as a hard-living musician on the decline who helps a talented young female singer (Gaga) find fame. The film has won widespread praise from critics (94% on Rotten Tomatoes) and generated considerable buzz at events including last month's Toronto International Film Festival. Warner Bros. has waged a heavy promotional campaign, which will inevitably be followed up by an aggressive awards season push.
Twitter: @rfaughnder
Inside the business of entertainment
The Wide Shot brings you news, analysis and insights on everything from streaming wars to production — and what it all means for the future.
You may occasionally receive promotional content from the Los Angeles Times.