Citing abuse, L.L. Bean rescinds its legendary lifetime returns policy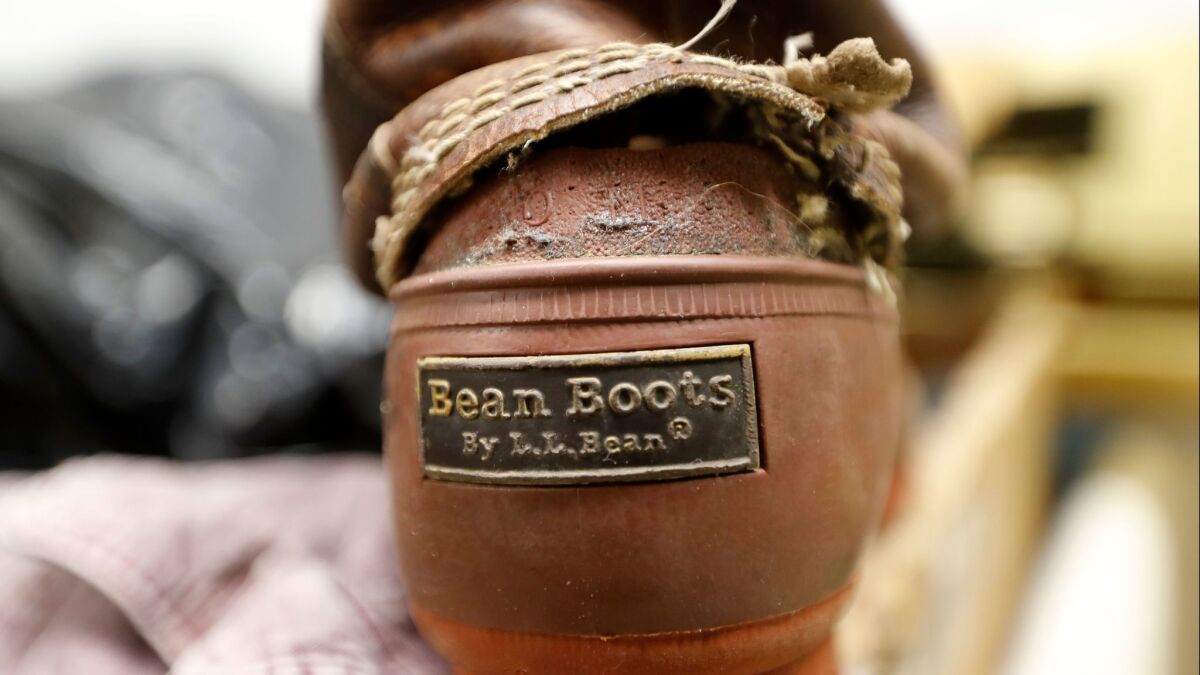 Bloomberg
For a century, L.L. Bean Inc. has offered lifetime returns on its rugged gear, apparel and boots. Now, thanks to growing abuse of the program, the company is drastically cutting back its generous policy.
The Freeport, Maine-based company will impose a one-year limit on returns, executives announced Friday. The return policy was a part of a lifetime satisfaction guarantee, never meant to be used as an unlimited replenishment method. Shoppers may still return products for any reason within the one-year limit.
"Increasingly, a small but growing number of customers has been interpreting our guarantee well beyond its original intent," L.L. Bean Chairman Shawn Gorman said in a letter to customers on Friday. "Some view it as a lifetime product replacement program, expecting refunds for heavily worn products used over many years. Others seek refunds for products that have been purchased through third parties, such as at yard sales."
Gorman said the policy changes will affect only a small percentage of returns. If a customer finds a product to be defective after one year, the company will still work to reach a "fair solution," he said.
"We stand behind all our products and are confident that they will perform as designed," the policy reads on the L.L. Bean website. "After one year, we will consider any items for return that are defective due to materials or craftsmanship."
Customers who have demonstrated "past habitual abuse" of the policy won't be allowed to return or exchange products, even within one year of purchase, according to the site.
About 15% of recent returns abused the guarantee, said Mac McKeever, a spokesman for L.L. Bean. That includes items that were returned after decades of use, were damaged beyond repair or had been re-sold at stores such as Goodwill.
The rate of abusive returns has doubled over the past five years, costing the company around $250 million during that time, according to McKeever. "It's not fair to the customers who honor the original spirit of the guarantee, and it's certainly not sustainable from a business perspective," he said.
L.L. Bean was considering changes to the policy for at least the past year as it looked to free up cash to fund expansion. The company offered buyouts to almost 1,000 workers last winter and froze its pension plan. It hoped to cut about 10% of its U.S. workforce.
The outdoor label's selection of jackets and hardy boots has grown in popularity in recent years as vintage brands caught on with urban shoppers. Its famed duck boots sell out each year, with the back-order line stretching through winter, despite efforts to increase production capacity at its Maine facilities.
The 106-year-old company has been modernizing of late. It's testing two hot technologies — blockchain and the internet of things — in a new line of footwear and outerwear, with sensors to glean more insight into how people use its products.
Kim Bhasin writes for Bloomberg.
---
Sign up for the California Politics newsletter to get exclusive analysis from our reporters.
You may occasionally receive promotional content from the Los Angeles Times.