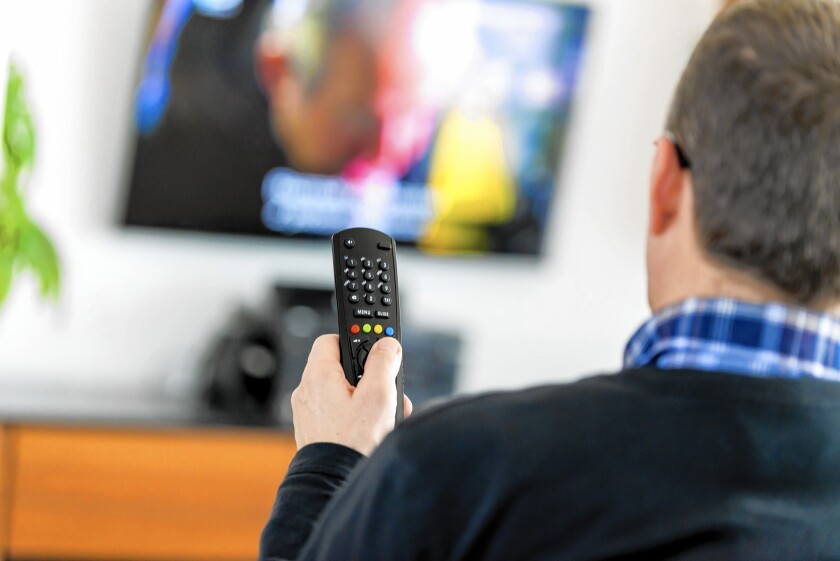 Sick and tired of dealing with your cable company? You're not alone. Some top members of Congress are with you — and they're calling out the industry in a blistering new report finding that tens of thousands of Americans are being overcharged for their service and may not even know it.
The report, published Thursday by Sens. Rob Portman (R-Ohio) and Claire McCaskill (D-Mo.), reflects the struggle that many consumers face when trying to talk to their TV company. It sheds light on some of the corporate incentives that drive the firms. And it finds that one provider alone, Time Warner Cable, is expected to overcharge its customers this year to the tune of $2 million. Already this year, TWC has collected nearly $640,000 in unnecessary fees.
"The company just kept the money," Portman said in a Senate hearing Thursday accompanying the report. "In my view, that's a rip-off."
The practice isn't limited to TWC. Portman and McCaskill's investigation also reveals that Charter Communications — which now owns TWC — earned more than $1.3 million in overcharges between January and April.
The extra charges stem from mismatches in the companies' systems that bill customers for cable boxes they don't actually have in their homes. In response to the investigation, the two companies have agreed to conduct regular audits to be sure their billing is accurate. TWC said Thursday it makes mistakes on only 0.07% of its television bill and 0.03% of its Internet bills. Charter said that it makes mistakes on 0.6% of its bills, which translates to mistaken billing concerning 63,000 cable boxes.
Even though proportionally that's low, that is still a lot of people affected by the practice, Portman said.
Industry officials said in the hearing that overbilling is comparatively rare.
"We're undercharging customers significantly more than we're overcharging them," said John Keib, a hearing witness who was until recently Time Warner Cable's executive vice president of residential services.
"There are so many things about this business model that is asking consumers to be upset," McCaskill said to the hearing's industry witnesses. "Nobody knows how to get the best price from you guys. Nobody knows. There's a secret sauce somewhere [to getting what you want]. And I think it has to do with being really mad."
Pay-TV companies point to the rising content costs they have to pay programmers in order to get the rights to air popular shows and movies as a source of the problem. These costs are growing at three times the rate of other goods and services, according to Rasesh Patel, a senior vice president at AT&T Entertainment Group. (AT&T owns DirecTV, one of the firms that the Senate investigated in its report.)
Partly as a result of the Senate probe, Charter and Time Warner Cable have agreed to grant credits to customers who have been affected by overbilling. In the case of TWC, customers will get an automatic credit if the company's monthly audit reveals a mistake on their bills. Charter, meanwhile, is giving its affected customers a one-year credit on their equipment fees.
"I will never be satisfied until we have zero instances of overbilling," Kathleen Mayo, Charter's executive vice president of customer operations, said in her Senate testimony Thursday.
Brian Fung writes for the Washington Post.
ALSO
Twilio shares soar 90% in stock market debut, boding well for other tech IPOs
VW settlement would give car owners up to $7,000 each, sources say
BitTorrent adds another wrinkle to its file-sharing platform
---