What does 'healthy' mean? FDA might change its definition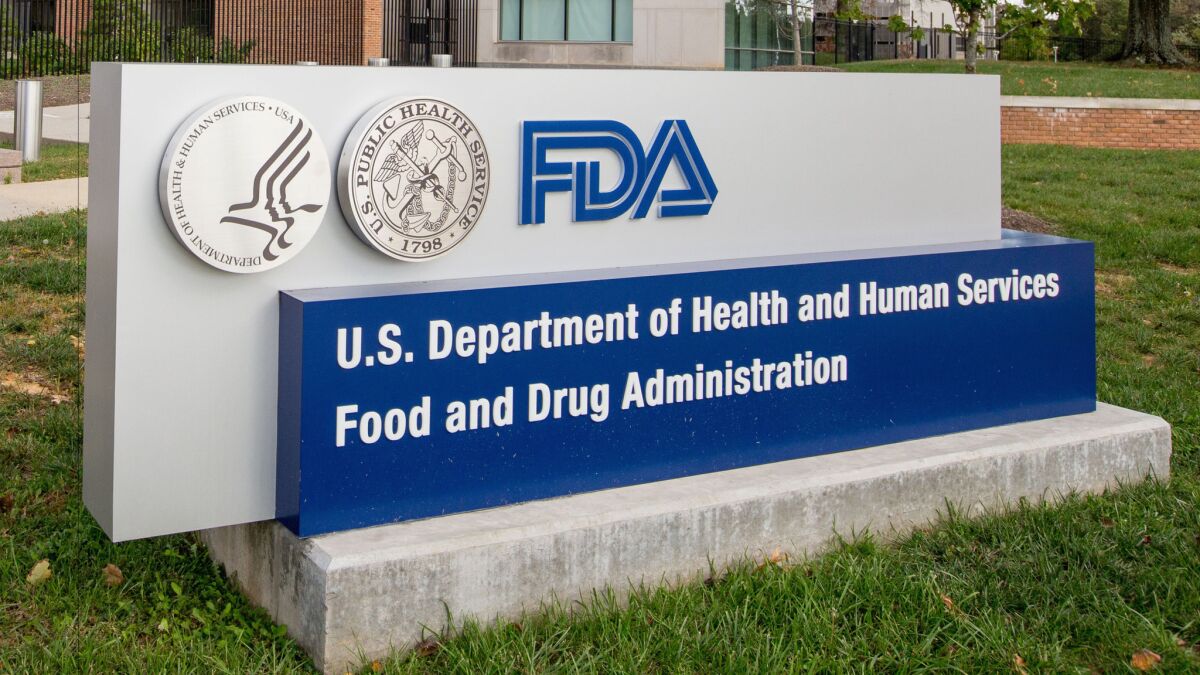 Think something is healthful just because it's chock full of fruit or labeled as a salad? Not necessarily so, according to the Food & Drug Administration.
The agency said Tuesday that it is reevaluating regulations about what foods can be labeled "healthy," along with other nutrient content claims.
"Just because a food contains certain ingredients that are considered good for you, such as nuts or fruit, it does not mean that the food can bear a 'healthy' nutrient claim," FDA spokeswoman Lauren Kotwicki wrote in an email.
The FDA will ask for public comment on these issues in "the near future," the agency said in a statement.
As ideas of healthful eating has evolved, the FDA has faced pressure to update its guidelines for which foods are healthful, especially from food companies that spend large resources lobbying for particular labeling requirements, nutrition experts say. The current regulations reflect more simplistic beliefs during the 1980s and 1990s that shunned fat and pushed carbohydrates as good for you.
"The FDA has got a really tough job," said Marion Nestle, a professor of nutrition, food studies and public health at New York University. "It is fighting to hold some sort of semblance of a standard against an enormous food industry that wants to sell product."
For decades, Nestle said, the FDA banned any health claims on food packaging. That changed when Congress passed the Nutrition Labeling and Education Act of 1990.
"All the pressure ever since has been to enlarge the definition of healthy to include whatever product food manufacturers happen to be selling," she said.
As a result, there has been consumer confusion over the healthfulness of products such as granola bars, frozen yogurt, fruit juices and smoothies, and other items that seem to be healthful at the outset.
Health experts hope the FDA takes this opportunity to modernize and expand the definition of healthful foods.
The U.S. dietary guidelines released last year, for example, focused more on increasing intake of certain foods such as fruits and vegetables, rather than on specific nutrients such as fat or carbs.
The latest guidelines were a "shift toward healthy eating patterns" rather than deeming certain foods as good or bad, said Dr. Liz Applegate, director of sports nutrition at UC Davis.
Applegate said many people would benefit from a clearer definition of what "healthy" means when they see it on a label.
"Right now, the word healthy is very nebulous," she said. "The FDA has to make some headway in how they define healthy and how it is meaningful to consumers."
The agency's reexamination of labeling requirements was prompted by a look into Kind, the maker of snacks and granola bars. Last year, the FDA said in a warning letter to Kind that its foods could not be labeled healthy because, among other factors, they did not contain the required low levels of saturated fat.
But Kind fought back. In a letter sent to the FDA last year, the company asked the agency to update its regulations to reflect modern dietary guidelines -- noting that foods like olives, salmon and avocados could not be labeled 'healthy' under current rules.
"Many current federal labeling regulations are based upon this past thinking," the company said.
The FDA ultimately told Kind that it could use the phrase "healthy and tasty" only in text that essentially marketed the company's philosophy, but not in the same panels as nutrient content claims or nutrition information.
Kind is not the only food company that has faced rebuke from the FDA.
Juice maker Pom Wonderful was criticized by the agency for its claims that 100% pomegranate juice could reduce blood pressure and lower the risk of prostate cancer. The Federal Trade Commission also went after Pom for claims that its juices helped keep blood vessels healthy and reduced arterial plaque.
For now, the FDA considers it "an opportune time to reevaluate regulations concerning nutrient content claims."
ALSO
Online lenders need more oversight, Treasury report finds
So what does a corporation owe you after a data breach?
Are the dummy explosives used on film sets poisoning the crew?
---
Sign up for the California Politics newsletter to get exclusive analysis from our reporters.
You may occasionally receive promotional content from the Los Angeles Times.