Ford says it will spend $11 billion in electrification investment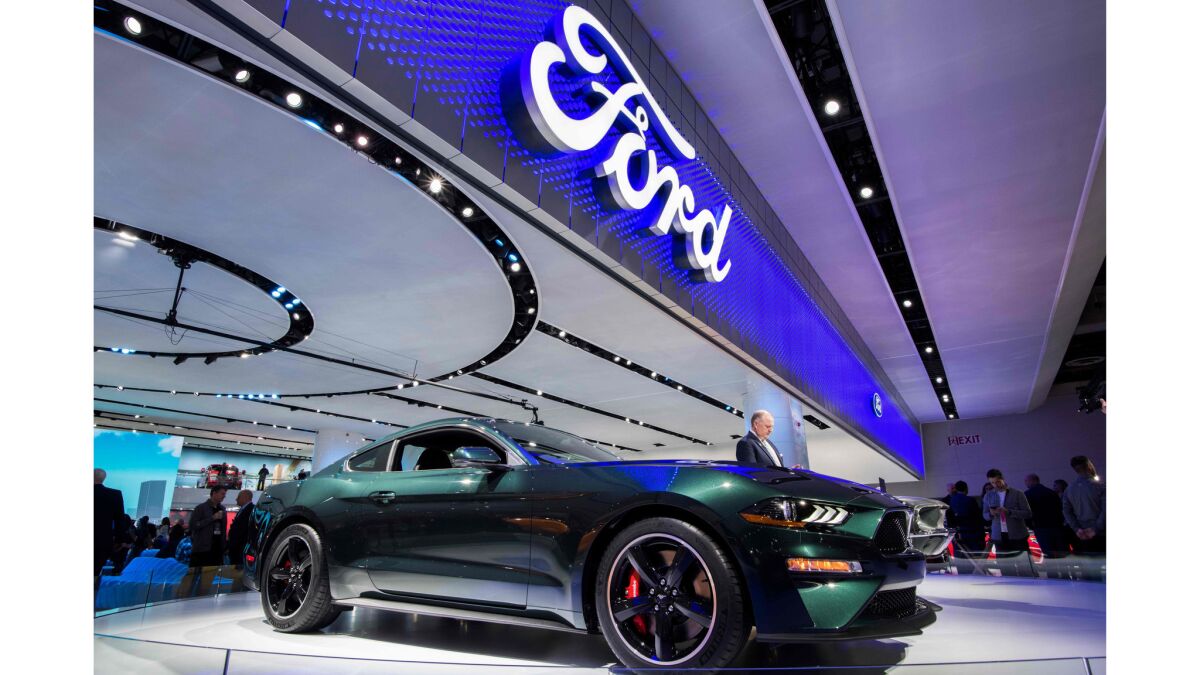 Reporting from Detroit —
Ford plans to increase its investment in electrification to $11 billion by 2022, Executive Chairman Bill Ford Jr. said Sunday at the Detroit auto show.
The company previously announced it would spend $4.5 billion by 2020.
"We're going to electrify even our most iconic vehicles," he said at Cobo Center. "The only question is, will the customer be there with us?"
During the first big media event at the North American International Auto Show, Ford officials discussed a Ford F-150 hybrid and a Mach 1 fully electric "performance" vehicle for 2020. While the Mach 1 has been a featured muscle car in action films, the Ford team indicated a new Mach 1 could be released as an SUV.
Raj Nair, president of Ford North America, explained that the manufacturing team is working to develop 16 fully battery electric vehicles by 2022 and 24 hybrid and plug-in vehicles — for a total of 40 electrified vehicles.
It now has one fully electric offering, a version of the Focus.
Ford officials spoke after the company's big product launches of the Edge SUV, Ford Ranger midsize pickup and special edition 2019 Mustang Bullitt.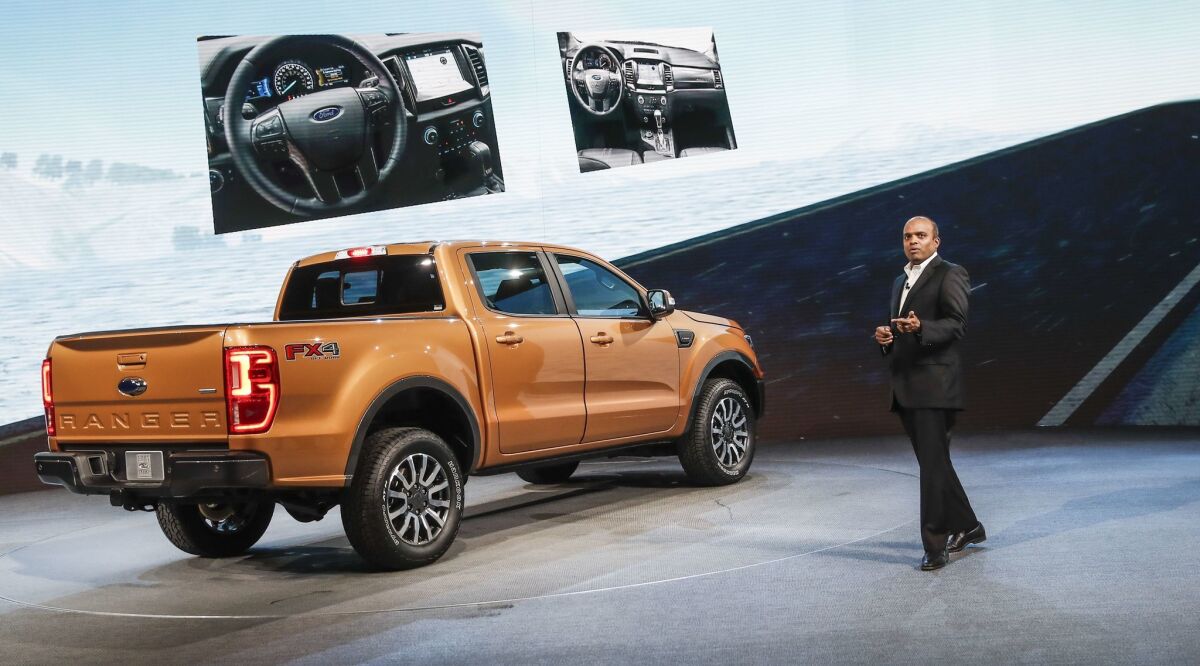 Bill Ford said the company sees an opportunity to build on its legacy and provide leadership in the rapidly changing mobility industry. Electrification is where the company is headed, he said.
Unlike other companies, Ford wants to build on customer loyalty for established best sellers rather than try to market new brands that happen to be electric because it will speed up customer acceptance, Ford said.
Jim Farley, executive vice president and president of Ford global markets, said the issue of electrification is about social responsibility and defining what's possible. "For us, it's not just compliance. We want to make a statement about the company."
He asked the capacity crowd at the end of the Ford presentation: "Can a battery electric vehicle stir the soul?"
Not only are Ford officials trying to develop strategies for introducing electrification vehicles in North America, but they're working to harness the largest and most rapidly growing car market in the world — China.
"We're in heavy investment mode," Farley noted.
Jessica Caldwell, senior analyst at Edmonds, indicated the industry will be watching closely to see how Ford moves forward with its plan to produce a hybrid variant of its popular F-150.
"Ford is making it clear it intends to be the leader in fuel-efficient trucks. However, the real question is if truck shoppers are willing to trade the utility they need just to be a little bit more green. Truck buyers are a demanding group, and it's probably a good thing that Ford has until 2020 to find a way to give them the best of both worlds."
Sign up for the California Politics newsletter to get exclusive analysis from our reporters.
You may occasionally receive promotional content from the Los Angeles Times.