Many women's toiletries do cost more than men's — and their mortgages might too, report finds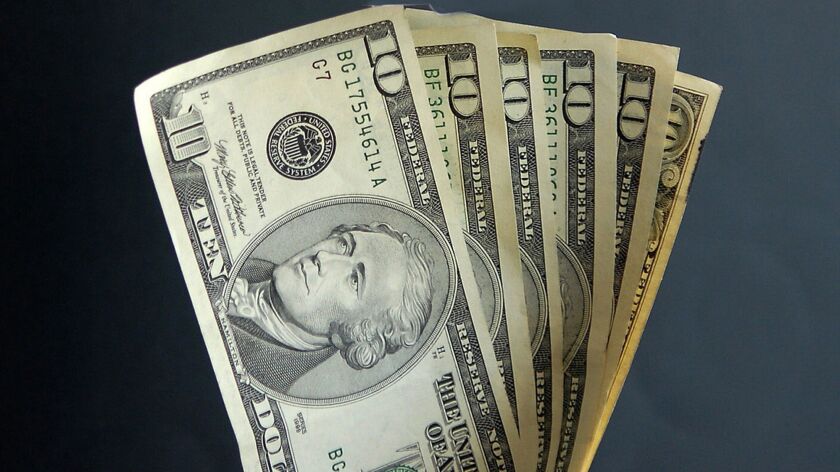 The "pink tax" is real: Many products aimed at women cost more than the versions men are supposed to buy — and women might also be paying more for gender-neutral things such as mortgages, according to a new report by the Government Accountability Office.
The report found that, in five cases out of 10, a personal care product marketed to women, such as a deodorant, cost significantly more than a similar version marketed to men. It found only two product categories — shaving gels and non-disposable razors — that were more expensive for men.
There is also some evidence that women pay more than men for mortgages, car purchases and auto repairs and that women have less access to small-business credit, the report found.
In many cases, it said, price gaps are intertwined with other market factors that make consumer protection agencies' task of conclusively identifying gender discrimination almost impossible.
For example, the GAO was able to determine that gender was "a significant factor contributing to price differences" between toiletries aimed at the genders, but it could not conclude to what extent the differences in price were due to gender bias rather than, say, advertising costs or packaging choices. Another complicating factor is that a company might base part of its pricing strategy on knowledge that one gender is willing to pay more than another for certain items or features, the report said.
Meanwhile, U.S. women still make less money than men. Last year, women earned 82% of what men earned, according to the Pew Research Center.
No federal law prohibits companies from charging different prices for products that are identical or very similar but are marketed to the genders. Only one U.S. municipality, Miami-Dade County, has banned this practice.
California enacted a similar restriction in 1995, but it applies only to the pricing of services. New York City followed in 1998.
In 2016, California state Sen. Ben Hueso (D-San Diego) introduced a bill that would extend the state's rule to apply to the pricing of goods, but the bill faced strong opposition from retailers and manufacturers that argued its conditions were ambiguous and would open the way to a wave of frivolous lawsuits. Eventually Hueso withdrew it from consideration.
"It was doomed," said Michael T. Cone, a trade lawyer who campaigns against gender-based pricing, said of Hueso's bill. "There are too many players involved, and often we're dealing with international supply chains."
Cone said manufacturers often set pricing, leaving importers and retailers little latitude to make changes. Retailers don't have to adhere to manufacturers' suggested prices, but as the Federal Trade Commission notes, manufacturers can choose not to use distributors that don't comply.
To look at gender price gaps for gender-neutral goods and services — specifically mortgages, cars, car repairs and small-business credit — the GAO examined academic studies. It cautioned that the studies had limitations and that their findings could not necessarily be generalized, however.
Some studies showed that women paid higher mortgage rates, but the GAO said it couldn't conclude that the gender disparity was unfair. The report said that the women had weaker credit characteristics such as lower income, and that once controlled for credit characteristics and "other factors," three studies' findings were not statistically significant. It also noted studies that suggested that African American women were more likely to have subprime loans and that women paid higher mortgage rates than men in relation to their risk of defaulting.
In the realm of small-business loans, studies found that women were rejected more than men when applying, were given smaller loans and were less likely to apply for loans in the first place for fear of being rejected, the GAO report says.
Other studies found that women were quoted higher prices than men when buying a car or having their car fixed, it said.
The GAO report, released Thursday, was commissioned in 2016 by U.S. Sen. Bob Casey (D-Pa.) and Rep. Carolyn B. Maloney (D-N.Y.), following an earlier study that showed how price disparities for similar products can add up to thousands of dollars over the course of a woman's lifetime.
"This targeted, thoroughly researched study from the GAO shows that in ways both large and small, women are disadvantaged in a variety of markets," Maloney said Friday, urging that the U.S. should add an amendment to the Constitution that would ensure equal rights for men and women.
aurora.percannella@latimes.com
---
Must-read stories from the L.A. Times
Get the day's top news with our Today's Headlines newsletter, sent every weekday morning.
You may occasionally receive promotional content from the Los Angeles Times.