Oregon's oh-so-healthy Green Zebra Grocery plans West Coast expansion: Kombucha Slushie, anyone?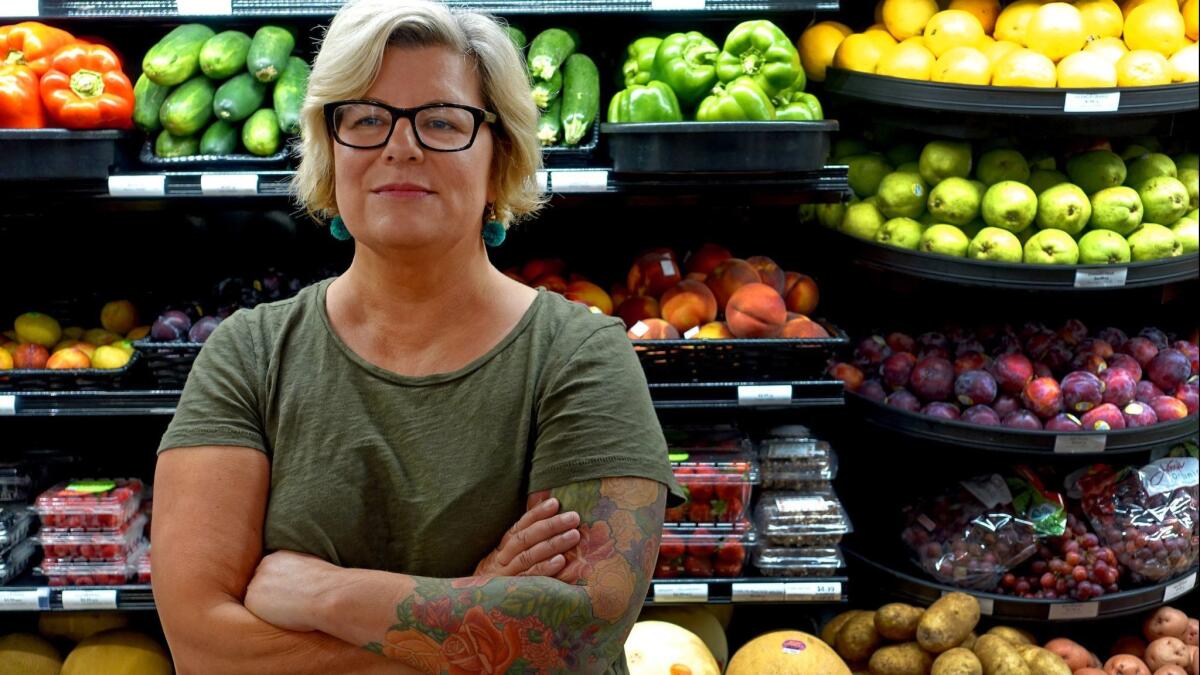 The founder of an Oregon chain of healthy convenience stores plans to saturate the West Coast in the next five years. But prepare yourself. Green Zebra Grocery, gearing up to observe Portland's first Kombucha Day, isn't your granddaddy's quickie mart.
If you crave a pack of Camels, a lottery ticket or a 40-ounce bottle of Olde English 800, you can blow off Green Zebra. But if you require a custom-built vegan sandwich, free-range chicken sausage, radish kimchi, organic beer or a half-gallon growler of CBD-infused sparkling lemon water, welcome home.
"We're not trying to be the food police," Green Zebra founder Lisa Sedlar said. "But if healthy is your thing, we got it."
Sedlar hopes to help redefine the nature of convenience stores, a $237-billion industry, with a chain of small shops that improve the health of neighborhoods.
The 52-year-old entrepreneur stepped down as chief executive of independent grocer New Seasons Market in 2012 to launch Green Zebra Grocery. She has built three stores in the Portland area, with another under construction. Sedlar says she's on pace to build two dozen locations from San Diego to Seattle by 2023, but her goal is 100.
She has raised nearly $9 million for the expansion from investors, loans and $400,000 of her own money. "This includes all of my savings, my cashed-in 401(k) and the loose change in my sofa cushions," she said.
Sedlar is banking on market research, which shows Americans desire healthier provisions, and a trend that shows they will pop in more often to buy them — especially if they are from the millennial generation. "People regularly tell us we are their pantry," she said.
"We're not trying to be the food police. But if healthy is your thing, we got it.
— Lisa Sedlar, Green Zebra Grocery founder
A pair of U.S. grocery experts concurs that Green Zebra succeeds by delivering traditional consumer needs of cost, taste and convenience — under the halo of fresh, organic food, strong ties to neighborhoods and swaggering hipness.
"Everyone now is voting with their pocketbook, and they are looking to support those places that share a similar ideology," said David Fikes, a spokesman for the Food Marketing Institute.
Jeff Lenard, spokesman for the National Assn. of Convenience Stores, has toured the groceries twice and says what "Green Zebra does exceptionally well is they deliver on the experience."
"In Green Zebra, you see people getting high-fives," Lenard said. "You see discounts for people who walk or ride their bikes to the store."
Sedlar's stores remind Lenard of Monrovia-based Trader Joe's, but with a heavier focus on fresh foods instead of packaged goods.
Green Zebra's inaugural store rang up $4 million in revenue in 2014, Sedlar said, and the company is on pace to hit $12 million this year. As the chain adds links, she expects each of her suburban stores to bring in $4 million in yearly revenue and stores in bigger urban areas to produce $7 million each.
A typical Green Zebra store is about 5,000 square feet, twice the size of the traditional 7-Eleven. The cost to open a store is about $1.5 million, mostly because of the high cost of refrigeration equipment.
Sedlar and her investors know that brick-and-mortar stores are their bread and butter, but they hope to take their products into office buildings. This month, Green Zebra will test an honor-system "micro-Zebra" outlet (with shelved and refrigerated food) at the WeWork Custom House in Portland's trendy Pearl District.
The busiest Green Zebra Grocery sits in the middle of the Portland State University campus, drawing about 1,500 visits a day. Customers spend an average of $9 a visit. They pay premium prices for fresh, regionally produced organic food, including Dave's Killer Bread, baked in Portland; Organicgirl greens of Salinas Valley; and Schmidlin Family Farms eggs, laid by pasture-raised chickens on the Oregon coast. "We're dependent on people coming in to pick up two or three things a day," Sedlar said.
Green Zebra hasn't jettisoned every trapping of traditional convenience stores.
You can't buy a desiccated hot dog rolling on a grill, but you can find uncured ones on self-serve rollers (gluten-free buns available on request). There's no urn full of hot-as-napalm coffee, but a barista will serve you Stumptown Coffee Roasters, a Portland favorite. And there's no 7-Eleven Slurpee, but Green Zebra will officially launch its version — the Kombucha Slushie — on Friday, the day Portland celebrates Kombucha Day by mayoral proclamation.
Portlanders, incidentally, drink freakish amounts of kombucha, a fermented sweet-tea beverage said to be great for digestion. The city drinks 78 times more of the beverage than any other city in America, according to Well + Good, a website devoted to healthy living.
Beer and wine sales generate up to 18% of Green Zebra's revenue. The beer aisle, choked with Oregon's artisanal brews, demonstrates an ardor, and pretension, seldom seen outside Napa Valley.
For example, a sign under a $7.99 bottle of Agrarian Ales Aristaeus reads: "Caramelized Glorybee honey is added to an organic rye malt base. Fresh cut fennel adds an anise edge to what clearly lands in the 'liquid bread' category. Go ahead — make yourself a delicious mouth sandwich."
Nothing in Sedlar's early life suggested a career as an entrepreneur. She grew up in suburban Detroit in the 1980s, a devotee of the punk bands Black Flag and Circle Jerks. She enrolled at the University of Arizona in hopes of becoming a large-animal veterinarian. But in class one day, elbow deep in the hindquarters of a horse, she began a through reexamination of that dream.
She took an abrupt course correction, enrolling in the culinary arts program at Chicago's Kendall College. She later interned at the Rattlesnake Club in Detroit, a restaurant famous for its locally grown, seasonally sourced menu.
Sedlar came to see food as a form of magic: "It's like alchemy, right? You pull it from the dirt, you wash it, you cook it in a way that makes it sing, and you eat it and it feels good."
She left cooking to work for Fresh Fields Inc., a chain of health-food supermarkets, then Whole Foods Market, then Pharmaca Integrative Pharmacy Inc., a purveyor of natural cosmetics and health products. On lunch breaks at the Boulder, Colo., company, she saw runners cooling down with Big Gulps and Snickers bars. She figured there had to be a healthier way to go, a belief that later inspired Green Zebra.
She served as president of Portland-based New Seasons from 2005 to 2012, when she stepped down to take the entrepreneurial plunge. She named Green Zebra after a striped tomato with roots in the Northwest.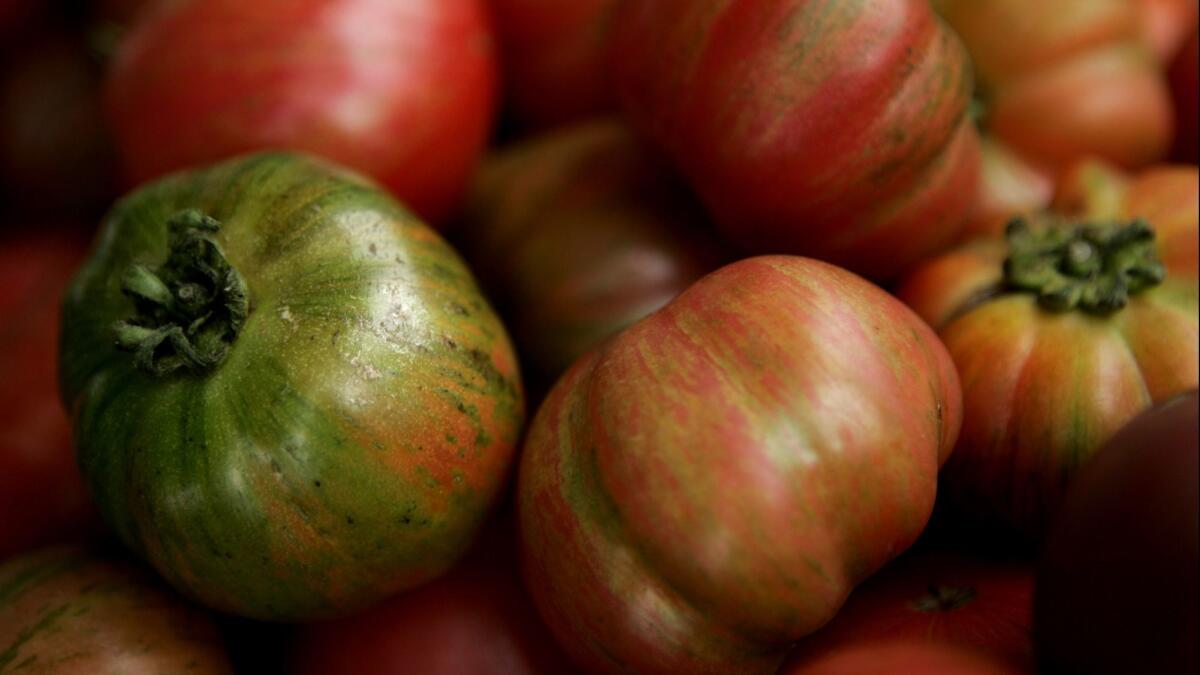 The timing wasn't great. Sedlar was, as she described it, a menopausal single mom with a 16-year-old daughter whose college money she would spend getting Green Zebra off the ground. She feared any failure that would trickle down to her child.
"I didn't pay myself the first two years, and then I paid myself $12 an hour. So things were really skinny." Indeed, the wages wouldn't pay her mortgage. So she rented out the cottage in her back yard and a bedroom in her home.
She described the dark forces that moved her in those days during a 2014 TED Talk in Portland: "Only the paranoid survive in the start-up world. I have four liens against my house. I didn't know you could have more than one lien against your house. I have a backup plan, which is ... I bought a tent."
In the time-honored tradition of entrepreneurs, she fretted — but not about profits and losses. What kept her up at night was making sure her workers liked their jobs and were empowered to help shape Green Zebra's destiny.
Her employee handbook includes this line: "It mostly boils down to doing the stuff your mom told you to do: Be on time, be nice, say please and thank you, look on the bright side, work hard and have fun."
Denson is a special correspondent.