How I Made It: John Burns, real estate guru, joined the industry by 'accident'
John Burns is chief executive of John Burns Real Estate Consulting, an Irvine company that provides research and business advice to home builders across the country. The firm has hundreds of clients nationwide.
Burns describes his job as running around and talking to a lot of "insanely smart people all the time." The 54-year-old then takes knowledge gleaned from industry leaders, small contractors and economic data and figures out where the housing market is headed.
Burns makes his money by selling that knowledge to clients. Those who've signed up for the research include major home builders like Lennar Corp. and single-family rental companies like Invitation Homes.
---
A failed start
Burns originally had no desire to go into real estate. Instead, he wanted to build a business in the late 1980s based on fantasy baseball or, as it was then called, "rotisserie" baseball after a restaurant where its founders came up with the idea.
Today, fantasy sports are multibillion-dollar industry. But before the Internet became widely available, players tracked down stats from the newspaper and manually calculated how well their roster did each week.
Burns thought he could improve on that system, using his computer knowledge to download stats and craft formulas that would automatically churn out results.
But it failed spectacularly. The main mistake? Marketing the product to fellow students at UCLA and others across the country, Burns says.
"I just didn't know what I was doing," Burns says. "I learned the hard way students don't have a lot of money and they also don't trust a company they never heard of."
An 'accident'
With the fantasy baseball business in ruins, Burns finished business school at UCLA and got a job as a consultant at KPMG. Then what Burns calls an "accident" changed his career trajectory.
"I am there three months and they reorganize the company by industry and my boss picks real estate. So I ended up in real estate."
Though Burns says he had "no passion" for real estate, he quickly found one. He says he found it fascinating how companies, particularly home builders, made big investments while doing little research to back up those bets.
In 1997, he left KPMG to join a local real estate data company where he did consulting for home builders. In 2001, he struck off on his own, hoping for better result than his first time as an entrepreneur.
"I got a bad taste in my mouth after doing it one time," he says. "But I wanted to come back and do it again."
Los Angeles County median home price ties record high »
My wife says,'When are you going to retire or sell the company?' and I say, 'You are crazy. Why would I do that?'

— John Burns
Building a business
At first, John Burns Real Estate Consulting was just that, "me, myself and I for 12 months," he says. Working from an Irvine executive suite, Burns took on his first assignment — a forecast of home price appreciation on the Irvine Ranch.
From there, he built his business slowly, adding "one or two people per year." Today the firm employs about 65 people and has 17 offices in 12 states.
The key to his success, Burns says, was "hiring and retaining great people."
But he also learned something from his previous failed attempt at entrepreneurship: the importance of sales. So to properly market himself, Burns has joined industry associations, signed up for the speaker circuit and sends out frequent email newsletters, with both industry insight and his picture.
Previously, "I thought if you had the technology and a good product, the revenue would come and that's not really the case."
Bubble burst
Burns says he knew last decade's housing boom was over the day after the 2006 Super Bowl. He recalls seeing an ad from national home builder Centex that offered $100,000 off a $500,000 home in Sacramento.
Surprised, he called the company's chief executive, Tim Eller — who was also a client. "He said, 'John, I have seen many of these cycles and they are always worse than everyone thinks they are, and the first guy to drop price sells homes.'"
Knowing that Eller was reacting as if things would be "really bad," Burns started advising clients to stop buying land and focus on shoring up their balance sheets — something he says gave him the reputation of being "overly negative."
Burns said he became increasingly negative following conversations with two other clients: hedge fund manager John Paulson and investor Steve Eisman, who both made a fortune betting against the housing market. (In the movie "The Big Short," Steve Carell played a character based on Eisman.)
Burns says he would tell Paulson and Eisman how bad the housing market was while they explained complicated financial products that had spread the risk of bad mortgages throughout much of the financial system.
"It made me convinced that this was going to be far worse than I thought it was going to be," Burns says.
Such conversations, he says, are key to his job — in some ways more so than data.
"I get out there talking to people and that's when I learn what's really going on," he says.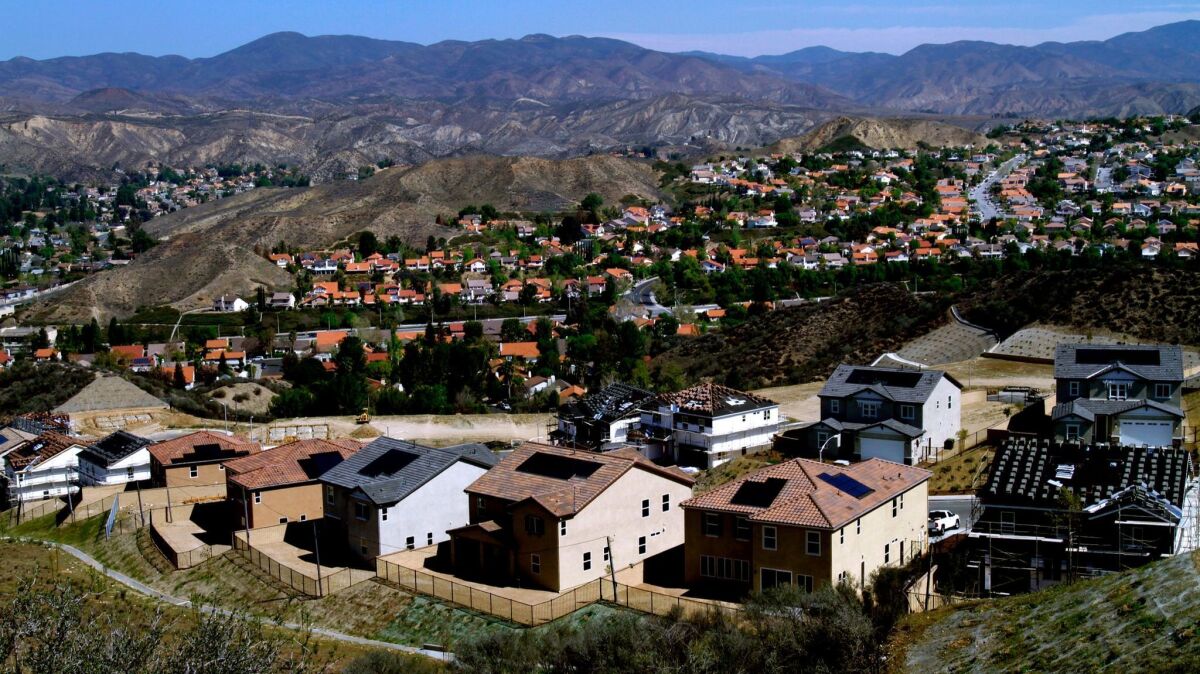 The market today
In coastal California, home values have become "overpriced" based on income, Burns says. As a result, he's recommending that clients be cautious when making big investments, especially since some analysts think a recession could be likely in the years ahead.
"2017 looks great because the economies are strong. But this would not be a time to really grow your business dramatically in those markets and borrow a lot of money and take a lot of risk." he says. "As soon as we have a recession … if you don't have a strong balance sheet you are done."
Values
Burns says he takes great strides to produce unbiased reports and run his businesses ethically.
"On feasibility studies you get pushed to achieve certain pricing, because a guy needs it for his deal. If we catch anybody doing that we will let them go," Burns says. "We would much rather [anger] our client and not do business with them again as long as we feel like we are doing the right thing."
Burns says he learned to do the right thing from his father, John, whom he called "my biggest role model." In 2015, Burns established a scholarship at the high school both he and his father attended, St. Ignatius College Preparatory in San Francisco.
"I will never forget he called his mother every night," Burns says.
And so, Burns says, he makes sure his dad gets a call too — if not every night, nearly every night.
Time off
When he's not working, Burns runs in the foothills near his Irvine home and spends time with his wife and two children. But he still works around 55 hours a week and doesn't plan to stop.
"My wife says, 'When are you going to retire or sell the company?' and I say, 'You are crazy. Why would I do that?' "
In particular, he likes the learning aspect of his job.
"What I love doing is communicating our knowledge to our clients and then getting good questions from them that I don't know how to answer or good insight that I have never thought of."