How I Made It: Norm Langer guides Langer's Deli through changing tastes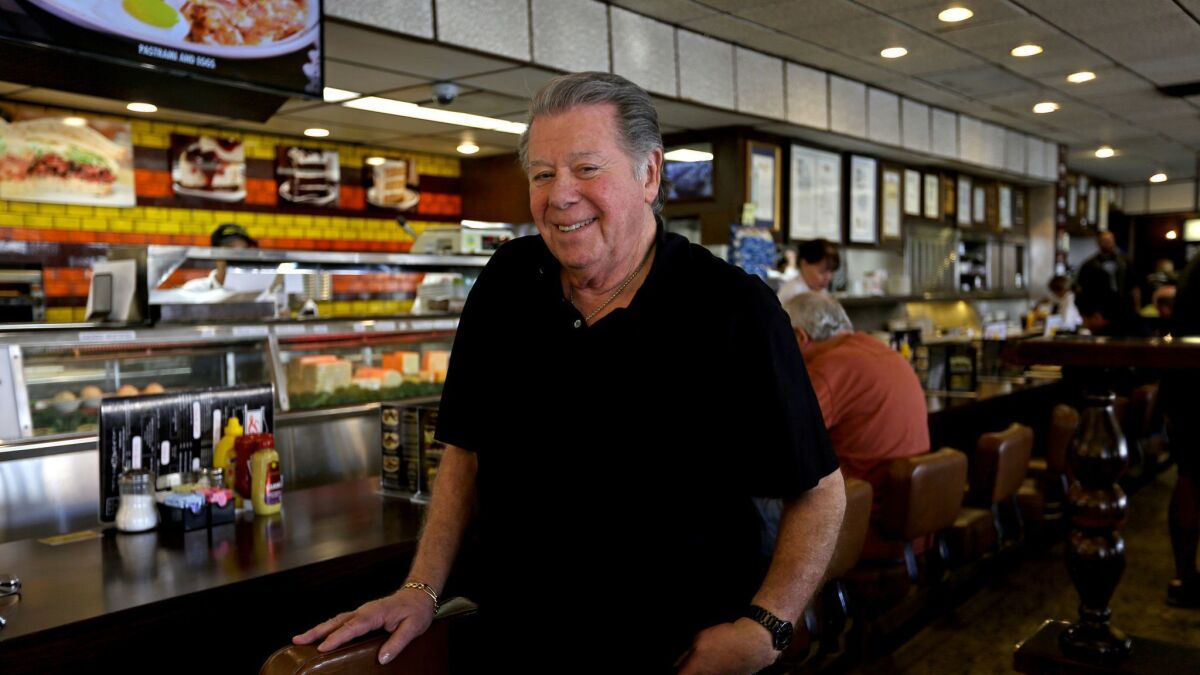 Norm Langer, 73, is president and chief executive of Langer's Delicatessen-Restaurant near MacArthur Park in Los Angeles.
His father, Albert J. Langer, founded the business in 1947 and expanded it from the 12-seat deli he initially purchased. Known for its iconic No. 19 pastrami sandwich, Langer's employs 40 people and has won critical acclaim, including a James Beard Foundation award in 2001.
Starting from the bottom
Langer is the older of two children and grew up in the Pico-Robertson neighborhood. As a teenager, he went to work at one of the hot dog stands owned by his father and his father's business partner, Joe Berlatsky. His job: cleaning the restrooms.
"My dad's partner felt that it was important that if you were going to learn, you learn from the bottom," Langer said. "Nepotism here did not apply."
All in the family
After graduating in 1962 from Hamilton High School, Langer enlisted in the U.S. Army as a cook and went up to Ft. Ord on Monterey Bay for basic training. He served two months and 18 days before he was granted a medical discharge for acute asthma.
When he returned to Los Angeles, Langer asked his father for a job. Al Langer said no, steering him instead to a meatpacking plant in Vernon so he could learn "the other side of the business."
But Norm Langer had been a sickly kid, and the cold in the refrigerators and freezers didn't agree with him. So in 1963 the teenager came to work at Langer's and was immediately set up to, again, clean the restrooms.
Father and son
Norm Langer said he gradually took over the role of Langer's president and CEO from the day he started working at his father's restaurant.
His father, along with a Langer's manager, took the younger Langer under their wing and taught him the business. Norm Langer supplemented their lessons by frequently asking questions.
Langer said his relationship with his father was so strong that Al shared with his son early on what was in his and his wife's will. Al Langer died in 2007.
"That was communication," he said. "Our ability to communicate with each other was something that most families don't have."
More success stories from How I Made It »
I trusted my dad.

— Norm Langer
Menu updates
Over the years, Langer began to make changes to the original menu his father had set.
As the neighborhood changed around the restaurant, Langer's stopped selling items such as baloney and liverwurst. About 15 years ago, per his wife's suggestion, he started selling salads. More recently, Langer's began selling pastrami chili cheese fries after a customer request — a new item Langer said is the biggest change he has made.
Although he's modernized his offerings, he said he has tried to hold on to the "old Jewish tradition and the old customs."
Promise of the Red Line
Langer's saw a major decline in business in the late 1980s and early 1990s, partly because of gang, prostitution and drug problems in the neighborhood. Langer said he wrote checks back to the business to try to keep the doors open when daily revenue decreased. He had serious thoughts about closing.
The opening of the Red Line subway in 1993 was "my light," Langer said, as it drove more business to the restaurant.
"The big benefit to it now is people don't have to take their car out of a parking lot," he said. "They can jump on public transportation."
Getting the word out
Over its more than 70 years in existence, Langer's has made a name for itself as a foodie destination. Since the restaurant has been in business, Langer said, he has sold "over 10 million pounds of pastrami."
Although Langer has embarked on several advertising campaigns, he said his "claim to fame is word of mouth."
"You can do all the advertising in the world and sometimes it brings people in," Langer said. "But when your friend … says to you, 'I went to Langer's and I had a corned beef sandwich'… that's the credential you want. It's personal."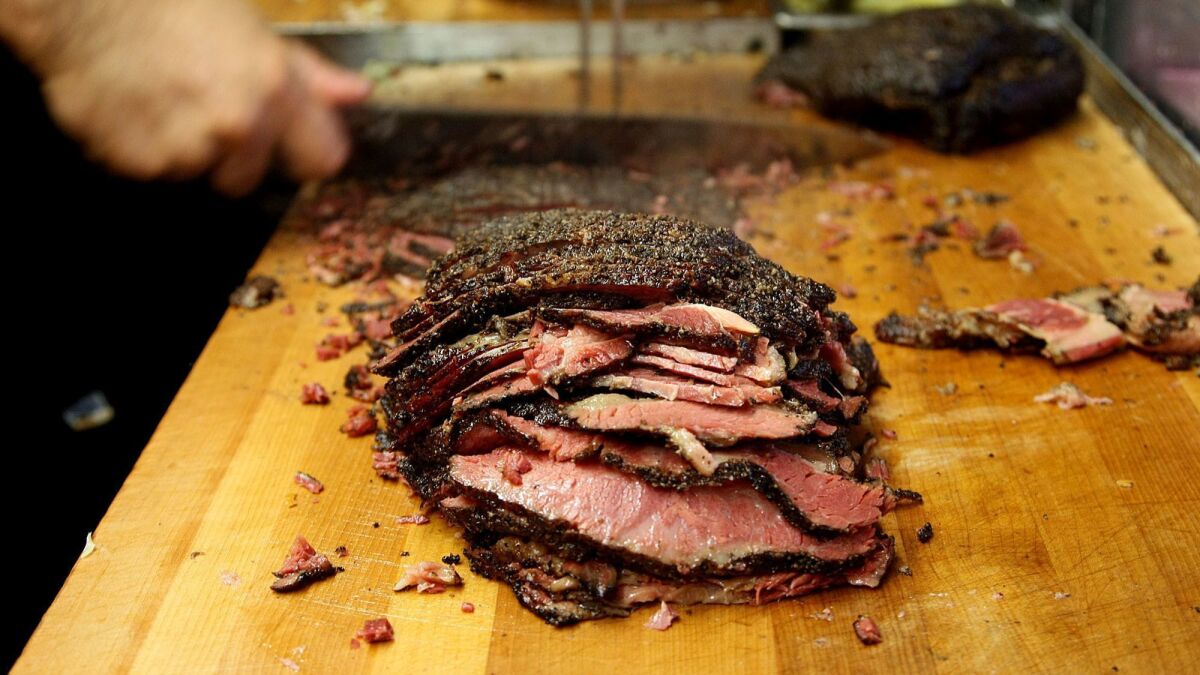 The customer is always right
At least 21 years ago, Langer saw an employee bagging a sandwich and taking it outside. He asked the employee what he was doing, and the employee responded that a customer had asked for the order to be taken outside because they were running late.
Langer's initial response was that the employee had opened a "can of worms that we cannot close." But the employee told him he had given the customer his word.
That was the beginning of Langer's curb service, which was a big win for customers in parking-limited Westlake.
Now, from 11 a.m. to 2 p.m., Langer said, the business delivers 35 to 70 orders to customers' cars.
Personal life
Langer lives in Woodland Hills with his wife, Jeannette. He has a daughter, 40, and a son, 43.
Langer spends a lot of time at the restaurant and is there five or six days a week. He'll come in around 9:30 or 10 a.m. and sometimes stay until 5 or 6 p.m. He said he considers the employees as family.
---
Sign up for the California Politics newsletter to get exclusive analysis from our reporters.
You may occasionally receive promotional content from the Los Angeles Times.