How I Made It: Zevia CEO swears by a sugar-free life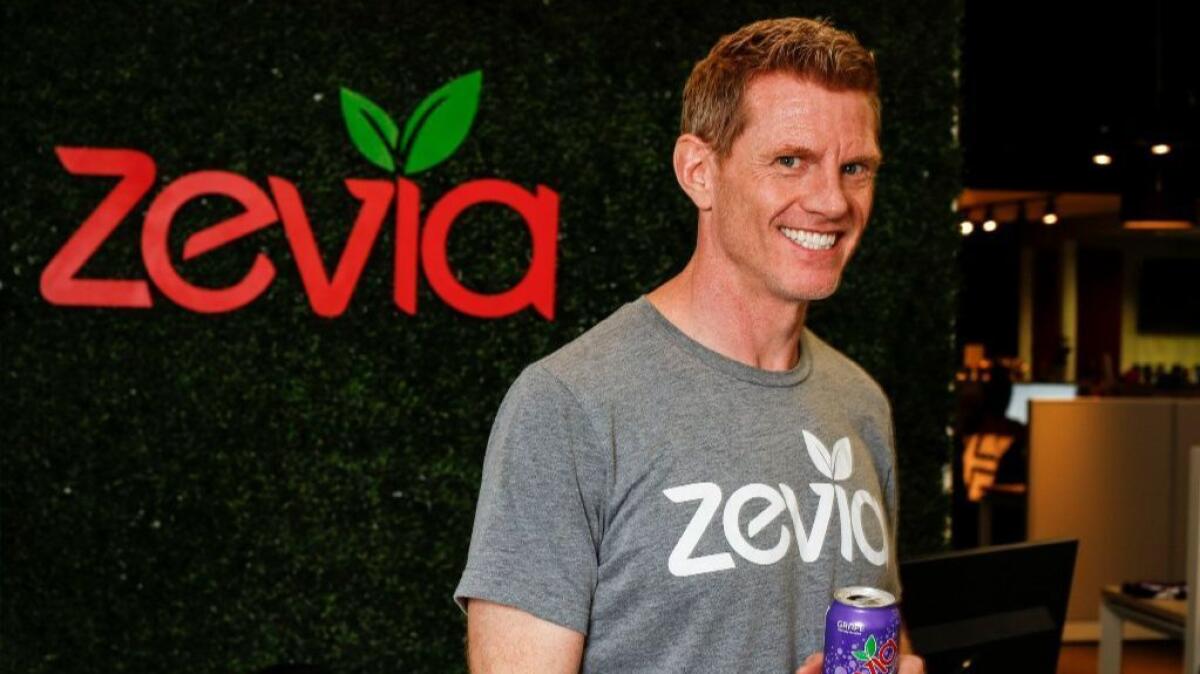 Paddy Spence is chief executive of Zevia, a line of naturally sweetened, zero-calorie, zero-sugar sodas, energy drinks and mixers. Spence, who cut all sugar from his diet almost 20 years ago, found the brand in a Whole Foods grocery store and loved it so much, he purchased the company a year later in 2010 when it had just four employees. The Encino company now employs 50 people, and its products can be found in 30,000 stores across the country. It has about $200 million in annual sales and from March 2016 to February 2017 ranked above Pepsi in online sales.
Chasing freedom
He has two degrees from Harvard and owns a multimillion-dollar company, but Spence had humble beginnings. His mother was a single parent who struggled economically, so at 10, he started delivering newspapers in his neighborhood in Cambridge, Mass. He would ride his bike carrying a large canvas bag over his shoulder, throw rolled up copies of the Boston Globe on porches and then collect his profits of about $38 at the end of each week. In junior high, he started a landscaping business with his best friend, giving them spending money for five summers.
Spence said he found hard work liberating; no one could tell him how much extra effort he could put in, and that ability to control his life drove him, though perhaps subconsciously, to start a business after college, he said. "It was freedom. It was controlling your own destiny," he said.
Not so Harvard
Spence was a "complete outcast" as a Harvard undergrad. He was one of few students who lived off campus and he spent most of his time with his childhood friends, who all went to different universities. When his classmates partied, he would work night shifts at UPS to pay his way through college. "A very small part of my existence had anything to do with the college world," he said. "They wanted to go to these parties and talk about being bankers and it was so far from what I was interested in. I couldn't relate at all."
Though Harvard's culture felt foreign, the university gave him the right opportunities. When he graduated, he met a professor researching UPS and, because he knew what it was like to work at the company, Spence was hired as a research assistant. That paved the way for his own graduate career at Harvard Business School.
Off the beaten path
Every step of his way — from high school to post-grad life — Spence took less traditional opportunities.
As his classmates went to Wall Street, Spence moved as far west as he could to run sales for San Diego-based Kashi, which at the time had fewer than a dozen employees. Spence said working with a small team as vice president of sales gave him the opportunity to experiment with sales tactics more freely. He learned how to persuade people to choose an unknown plant-based cereal and snack brand over the more formidable Kelloggs or General Mills.
Nothing to lose
In 1995, one of Spence's brothers died in a car accident while on the job as a paramedic. The loss changed a lot about the way he lived his daily life, and it was the catalyst that motivated him start his own business. "When you've lost someone so close to you, business risk is a joke," he said. "Going bankrupt, who cares?"
Three months after his brother died, Spence left Kashi and founded Spins, a market research company for natural foods. It was the first business to start tracking sales of Whole Foods' and other natural and organic products, and now, after having sold the company in 2004, Zevia is a happy customer.
More success stories from How I Made It »
So much of what I try to do is be 1% better than I was yesterday.

— Paddy Spence, Zevia CEO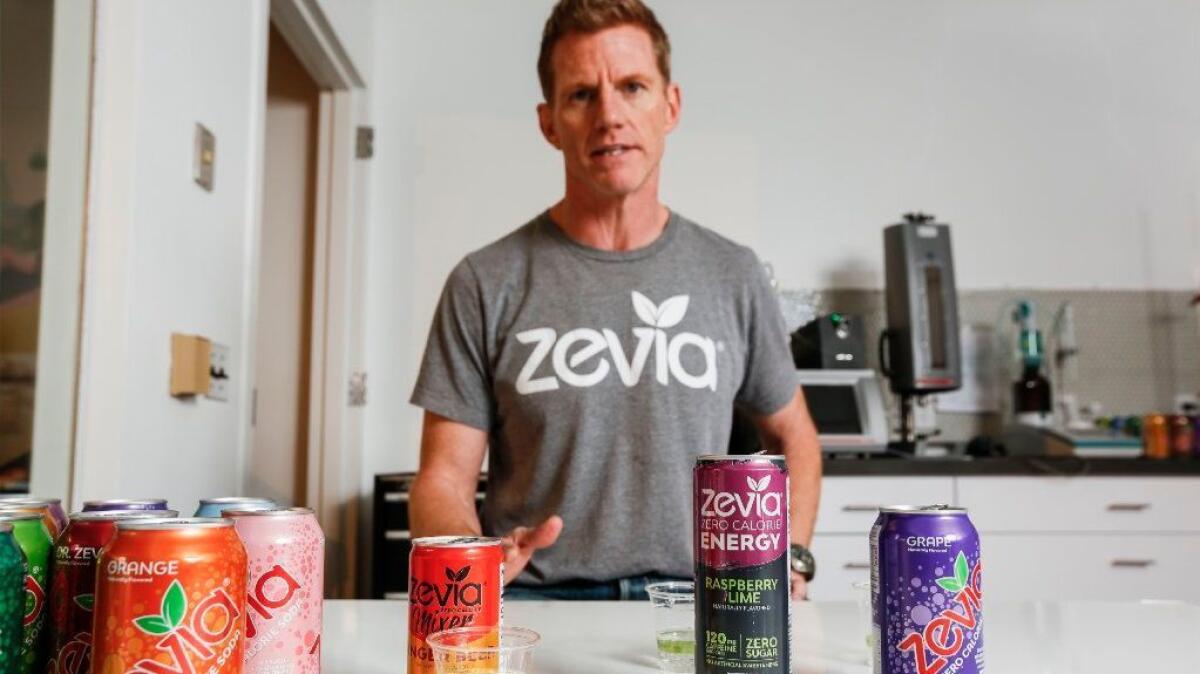 The sugar budget
When Spence tried tracking his sugar intake for a week, he learned he was consuming 1,000 calories of sugar every day. From one day to the next, he and his wife, Jerra Spence, cut the ingredient from their diet entirely. Spence's daughters, 8 and 6, follow a sugar budget. He asks them, do you want ice cream or two lollipops? A lemonade or ice cream? They almost always go for the ice cream, he said.
When you educate people about health and give them the options, they always make the right choice, Spence said.
One percent better
If there's any advice he would offer to young entrepreneurs, it would be to find ways to stay humble and never stop learning. "So much of what I try to do is be 1% better than I was yesterday," he said. "That's what differentiates people who are truly successful throughout their life versus those who have success and never improve. It's that idea that you can keep learning and keep improving until your last day on Earth."
Like how to skateboard, for instance. Last year, when he was 50, Spence's daughters inspired him to learn the sport.
"I'm terrible at it, but I love it," he said. "It's just the idea that I'm pushing my boundaries. The idea that I'm going to be a little better than I was last week."
Spence acknowledged that he also isn't great at braiding his daughters' curly hair, but he's working on it.
alejandra.reyesvelarde@latimes.com
Twitter: @r_valejandra