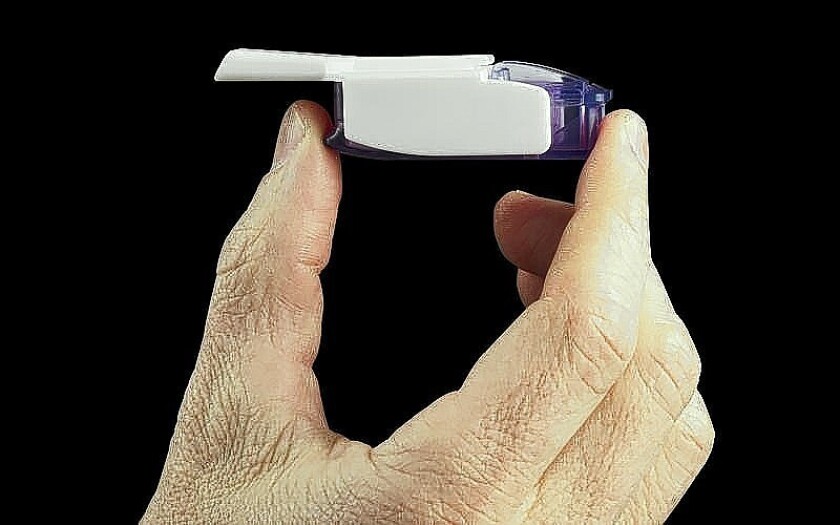 MannKind Corp., the Valencia company that last week won approval to market an inhalable form of insulin to people with diabetes, saw its shares climb 10% on Monday.
The Food and Drug Administration announced Friday that it had approved MannKind's drug, called Afrezza, after more than a decade of research, trials and setbacks for the company.
MannKind shares closed Monday at $10.96, up 96 cents.
The FDA approved Afrezza for use by people with Type 1 and Type 2 diabetes. But the agency said it would require MannKind to include a warning on the label that it should not be used by people with asthma or chronic obstructive pulmonary disease.
Afrezza is a powder insulin that is inhaled through a handheld device. A quick puff would replace an insulin injection that patients with diabetes now use to regulate blood glucose levels.
There is some debate about the potential demand for Afrezza. Pfizer had previously marketed the inhaled insulin product Exubera, but pulled it from the market in 2007 because of poor sales.
MannKind's founder and chief executive, Alfred E. Mann, told the Los Angeles Times that Afrezza would succeed because it acts much faster than Exubera and insulin injections, which would increase its potential demand.
Adnan Butt, an analyst with RBC Capital Markets, said in a report that he sees huge potential demand for the drug.
"Afrezza would be the most convenient, discreet and rapid-acting insulin alternative for diabetes, one of the largest pharmaceuticals markets," Butt said.
He forecast that Afrezza could eventually reach $5 billion to $7 billion in annual sales. He estimated that the company's stock would be trading at $16 a share within a year.
MannKind has said it intends to find a pharmaceutical company to partner in manufacturing and distributing its new drug.
The price of the drug for patients has not been established.
Mann, who lives in Las Vegas, declined to estimate Afrezza's potential sales but said the drug "addresses a poorly met need in this community and the entire world."
Twitter: @spfeifer22
---