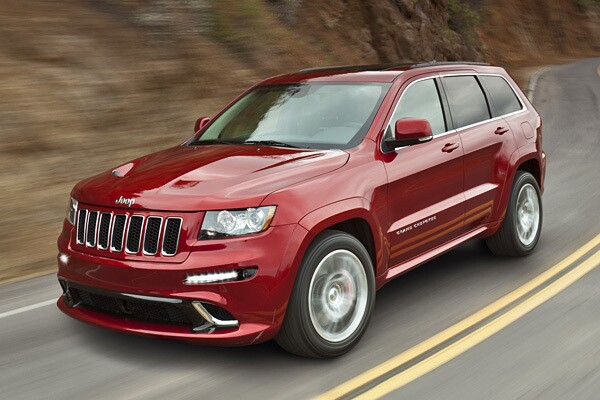 9 Images
2012 Jeep Grand Cherokee SRT8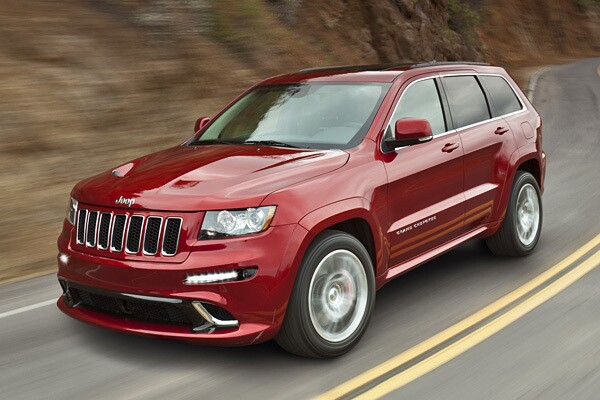 The Jeep Grand Cherokee SRT8 has 470 horsepower and 465 pound-feet of torque coming from a 6.4-liter Hemi V-8. It will do 0-60 in 4.8 seconds. Price as tested: $63,975.
(Chrysler Co.)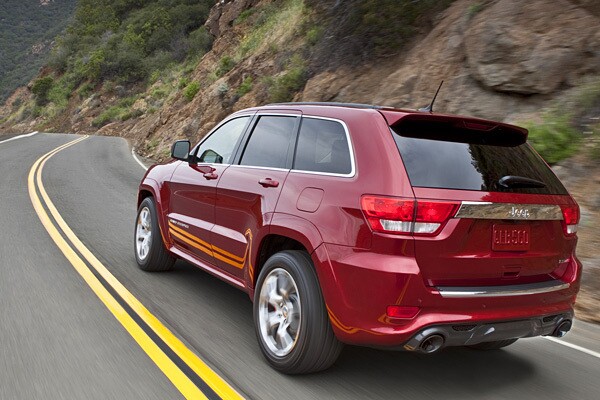 In an effort to leave a little crude oil for the next generation, the engine is designed with cylinder deactivation. This allows it to run on four cylinders during highway cruising and helps the SRT8 hit an
EPA
-estimated 12 miles per gallon in the city and 18 mpg on the highway. During nearly 200 miles of testing, I averaged 10.5 mpg.
(Chrysler Co.)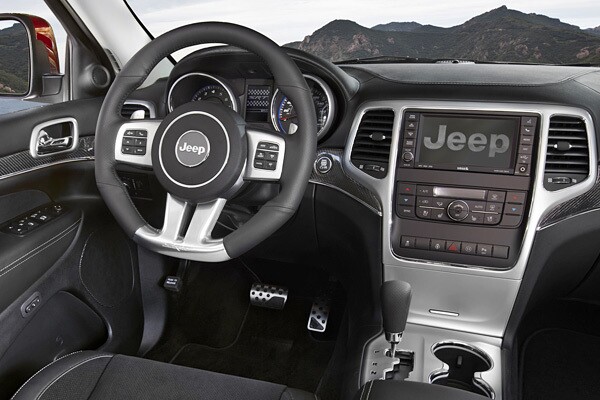 Mated to this engine is an aging five-speed automatic transmission with paddle shifters. Meanwhile, electronic goodies like the four-wheel-drive transfer case and the limited slip differential put the power to the wheels. Jeep's Selec-Track system lets drivers choose one of five settings that vary the stability control, Bilstein adaptive suspension, shift mapping, torque split, throttle input and cylinder deactivation.
(Chrysler Co.)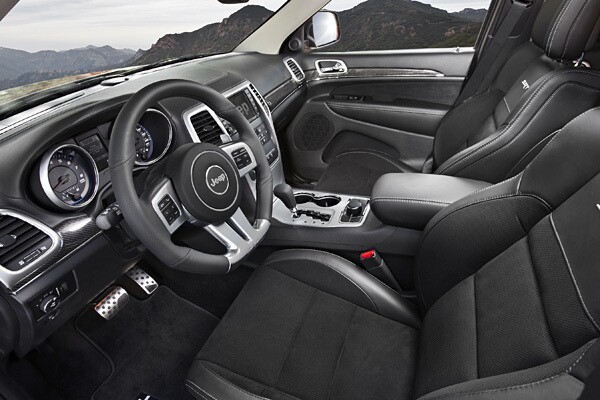 Inside, standard heated and cooled leather front seats feature suede inserts and extra-thick bolstering. Even thicker is the heated, flat-bottomed steering wheel. Genuine carbon-fiber trim is also standard, as is a media center with navigation system, heated rear seats, Xenon headlights and dual-zone climate control.
(Chrysler Co.)
The SRT8 sits an inch lower than less Grand Cherokees; the fenders are flared; the front and rear bumpers are completely redesigned and unique to this model; and the deep scalloped hood features two functional air scoops.
(Chrysler Co.)
An added bonus over the previous SRT8 is that the dual exhaust pipes are no longer center-mounted, meaning that you can tow 5,000 pounds if you add the $995 tow package my tester had.
(Chrysler Co.)
Five-spoke 20-inch rims, wrapped around four-wheel Brembo anti-lock brakes, round out the look. When you've had your fill of the SRT8's rampant speed, the Brembos end the party immediately.
(Chrysler Co.)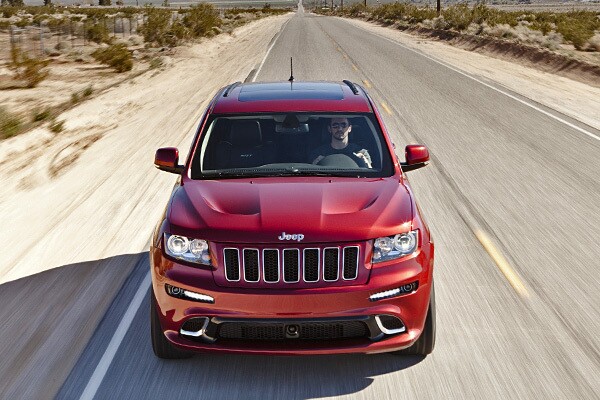 In the SRT8, you get a vehicle with the off-road fortitude of the more sane Grand Cherokees, the stiffness and road manners of a Mercedes ML (the two share a platform) and the surly aggression of a
WWE
wrestler who missed dinner.
(Chrysler Co.)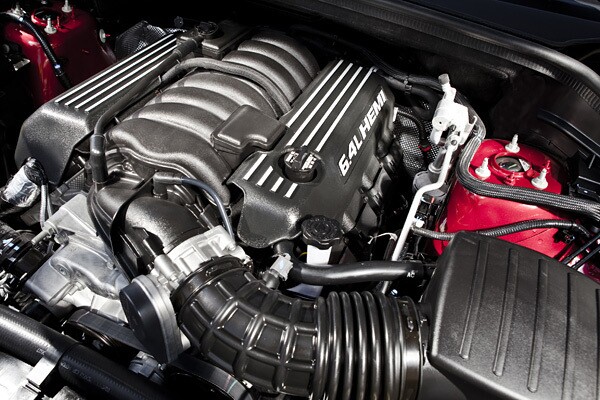 Put the SRT8 into sport or track mode and stomp on the gas and this sonorous V-8 rockets you forward with dizzying immediacy. I've driven plenty of cars that will wallop this Grand Cherokee SRT8's 0-60 mph time, but few make the experience so engaging. The Hemi V-8's sound is a refined, air-filled roar; it's never sharp or caustic.
(Chrysler Co.)