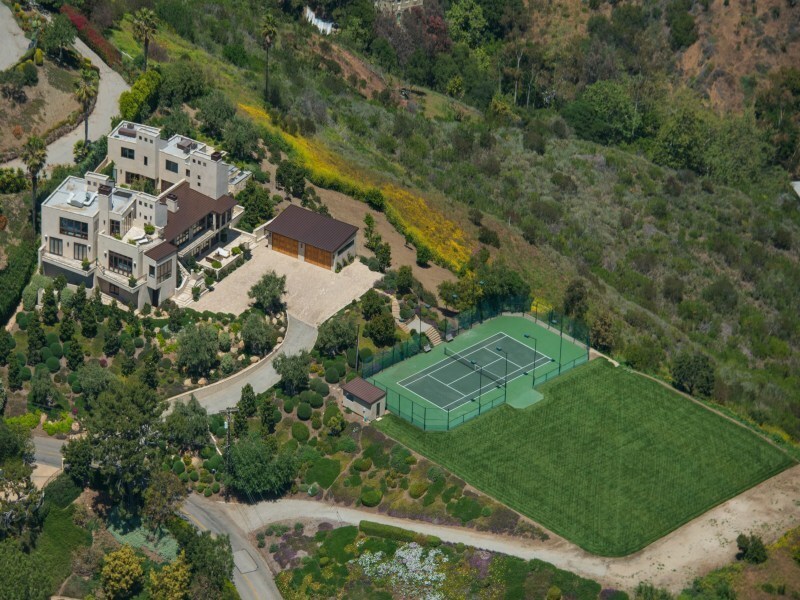 16 Images
Expensive homes | Southern California sales get outrageous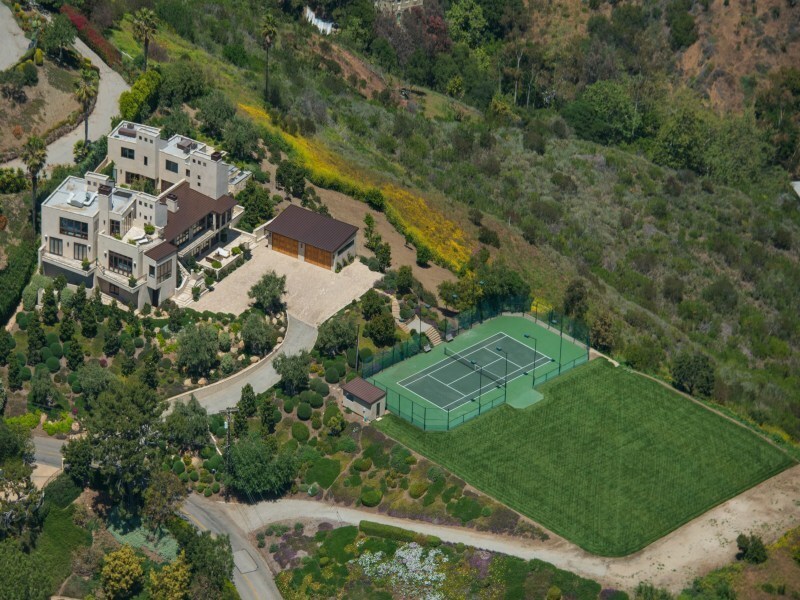 An indoor tennis court doubles as a ballroom at Hacienda de la Paz in Rolling Hills. The villa, priced at $53 million, appears to be single-story from ground level but extends another five stories down into the hillside.
More:
It's practically a bunker.
(

Mark Singer Photography

)
The Mediterranean estate in Malibu looks good from the outside but its big surprise is indoors. La Villa Contenta contains what may be the grandest indoor pool around, skylight-topped with sprays of water that arch into the pool to make it seem more like a fountain when not in use.
More:
Malibu estate: Tennis court and ponds? Yes, but indoor pool beats all
(Jeff Ong / PostRAIN Productions)
Half off! In May 2012, the sale of real estate tycoon C. Frederick Wehba's Beverly Hills residence set a record for highest-priced residential closing in L.A. County so far in 2012. The $34.5 million sale was only half the amount asked two years earlier. The sale was eclipsed by two others by year end.
More on the Wehba house:
Hand-carved limestone exterior, two-story circular grand foyer
(Estella Sneider)
The San Gabriel compound made news in February 2012 with its listing at $78.8 million. It has since been reduced to $68.8 million. The 8-acre compound has a pond stocked with rainbow trout and a pumping and cooling system to maintain a constant temperature of 57 degrees.
More:
2-story waterfall, 2,000-bottle wine cellar
(Doyle Terry)
In June 2011, the mammoth Bel-Air residence La Belle Vie sold for $40 million. It was built in 1993 for philanthropist Iris Cantor by her husband, Bernard Gerald Cantor, and designed to showcase the couple's extensive art collections.
More on La Belle Vie:
Billiards room, beauty salon, three kitchens, 12 fireplaces
(Nick Springett)
The 27,000-square-foot Beverly Hills mansion sold for $31.5 million in late April 2009. The manse sits on a 2 acre estate.
(Mark Angeles / Unlimited Photos)
The estate grabbed headlines in June 2012 when former Yahoo CEO Terry Semel and wife Jane put it on the market at $50 million. It sold to billionaire Larry Ellison a few months later for $37 million. It occupies a quarter-acre lot on Billionaire's Beach in Malibu and has a copper-roofed screening pavilion.
More:
Enter the main house through a three-story rotunda topped by a skylight
(Nick Springett)
A large compound in Holmby Hills was put up for sale (but not on the multiple listing service) in August 2012 at $150 million. The late billionaire Roland Arnall, founder of Ameriquest Capital Corp., and wife Dawn bought the Owlwood estate in 2002 as well as two other adjacent properties to combine into one 10-acre compound.
More:
12,201-square-foot main house was built in 1936
(Google Earth)
The massive Palm Springs home designed by renowned modern architect John Lautner for comedian Bob Hope was reduced in price to $34 million in early 2014. The concrete, steel and glass house was built in 1979 and has about 22,000 square feet of living space.
More:
Giant curving copper roof plays off the shape of the nearby mountains.
(Brian Thomas Jones)