10 Images
Top 10 richest people ever led by 14th century African king
The ancient king, who died in the early 14th century, ruled the Malian Empire in modern West Africa. His massive wealth is attributed to his control of vast natural resources that helped produce more than half of the global supply of salt and gold at the time. When the devout Muslim made his pilgrimage to the holy city of Mecca, historians said he brought more than 10,000 slaves bearing gold bars and dozens of camels laden with gold dust. The monarch is credited with raising the Djinguereber Mosque in Timbuktu, which still stands.
(Bruno Cossa / Grand Tour/Corbis)
The family has dominated business dealings in Europe for centuries, effectively spawning a private dynasty that has branched into nobility in several countries. Their value here is a conservative estimate -- some believe their real estate and banking assets total more than $1 trillion. More recently, however, the sterling name seems to have been diluted. The family expanded. Deals such as the one recently championed by financier Nathaniel Rothschild to create an Indonesian coal giant have collapsed. Still, with current holdings in the banking sector, agriculture and more, the family's influence continues to be fearsome. Here, the late Baron Elie Robert de Rothschild holds a 1799 bottle of Chateau Lafite in 1979.
(Remy de la Mauviniere / Associated Press)
The first American to have his net worth exceed $1 billion, Rockefeller was a Gilded Age multi-hyphenate: an industrialist-philanthropist. He founded the Standard Oil Co., redefining the energy market and, later, the charity community. Critics call him a robber baron, admirers point to discipline in avoiding lavish spending, smoking and boozing.
(Associated Press)
Andrew Carnegie was doing well for himself with his Carnegie Steel Company, but the entrepreneur's wealth really took off when he sold the business to JPMorgan in 1901. That's also when he began to heavily donate to schools, non-profit organizations and more. The Scottish immigrant and son of a linen weaver is also known for penning "The Gospel of Wealth," which urged the rich to treat charitable giving as a duty.
(Associated Press)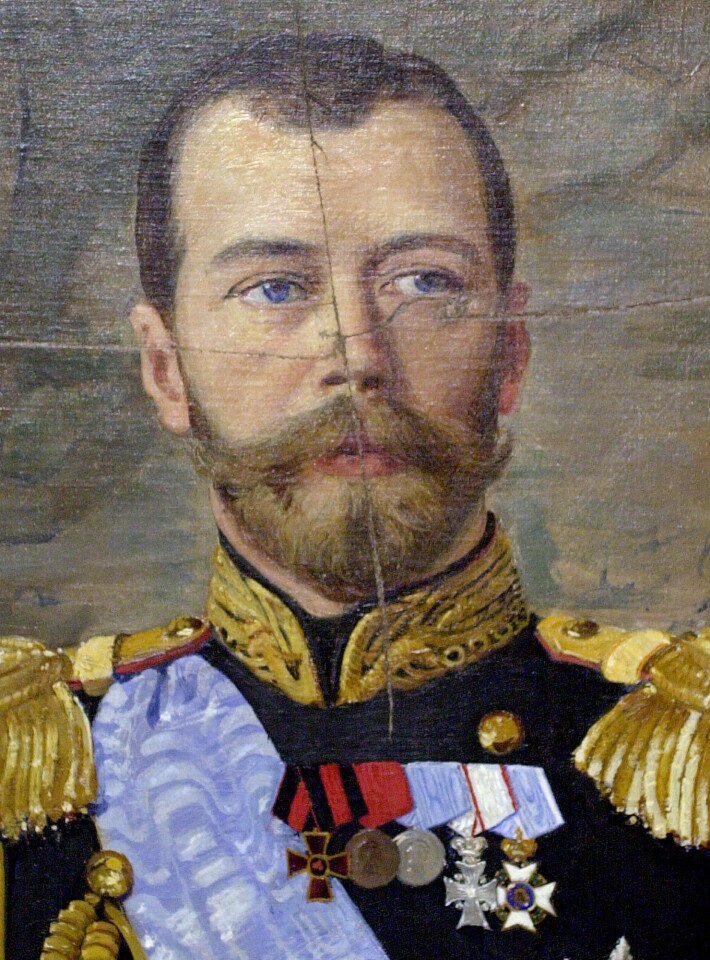 Better known as Czar Nicholas II of Russia, the emperor was overthrown in 1917 and assassinated along with his family by Bolshevik revolutionaries. During his stormy reign, the ruler was often criticized for his court's opulent ways, which involved extravagant Faberge eggs, glittering imperial galas and more. Canonized by the Russian Orthodox Church, Romanov is considered the richest saint in history.
(Elaine Thompson / Associated Press)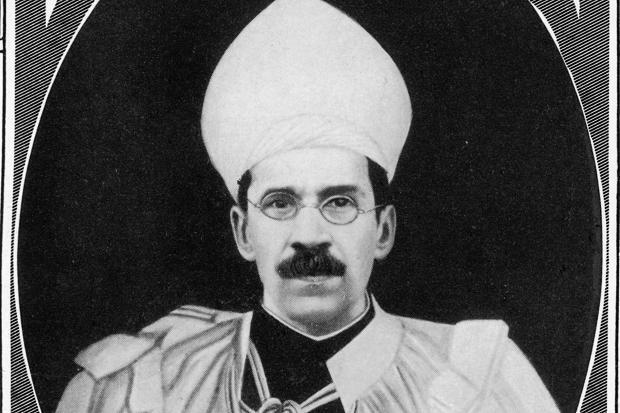 Khan, who liked to be called His Exalted Highness the Nizam of Hyderabad, ruled the country until it was overtaken by India in 1948. He owned the Jacob Diamond -- ranked the seventh largest in the world -- and reportedly used it as a paperweight. His stables housed more than 50 Rolls-Royces -- many of them breathlessly expensive. He was thought to have fathered about as many children.
(The Times)
Rampaging through England in the 11th century left this vanquishing lord a wealthy man. William, a descendent of Vikings and the bastard son of a duke, took over the country in 1066. He quickly began building castles around his territory, raising dozens by the time he died.
(History.com)
The extent of the Libyan colonel's vast wealth came to light in a stunning fashion after he was killed in an uprising over his rule last year. Senior Libyan officials said Kadafi had stashed away more than $200 billion in bank accounts, real estate and corporate investments globally -- double what Western governments had suspected. Kadafi, who once dubbed himself the "King of Kings," is thought to have built up billions of dollars in gold reserves. His lavish lifestyle is said to at one point have included designer clothing, sumptuous villas, fleets of fancy vehicles and more.
(Marwan Naamani / Agence France-Presse)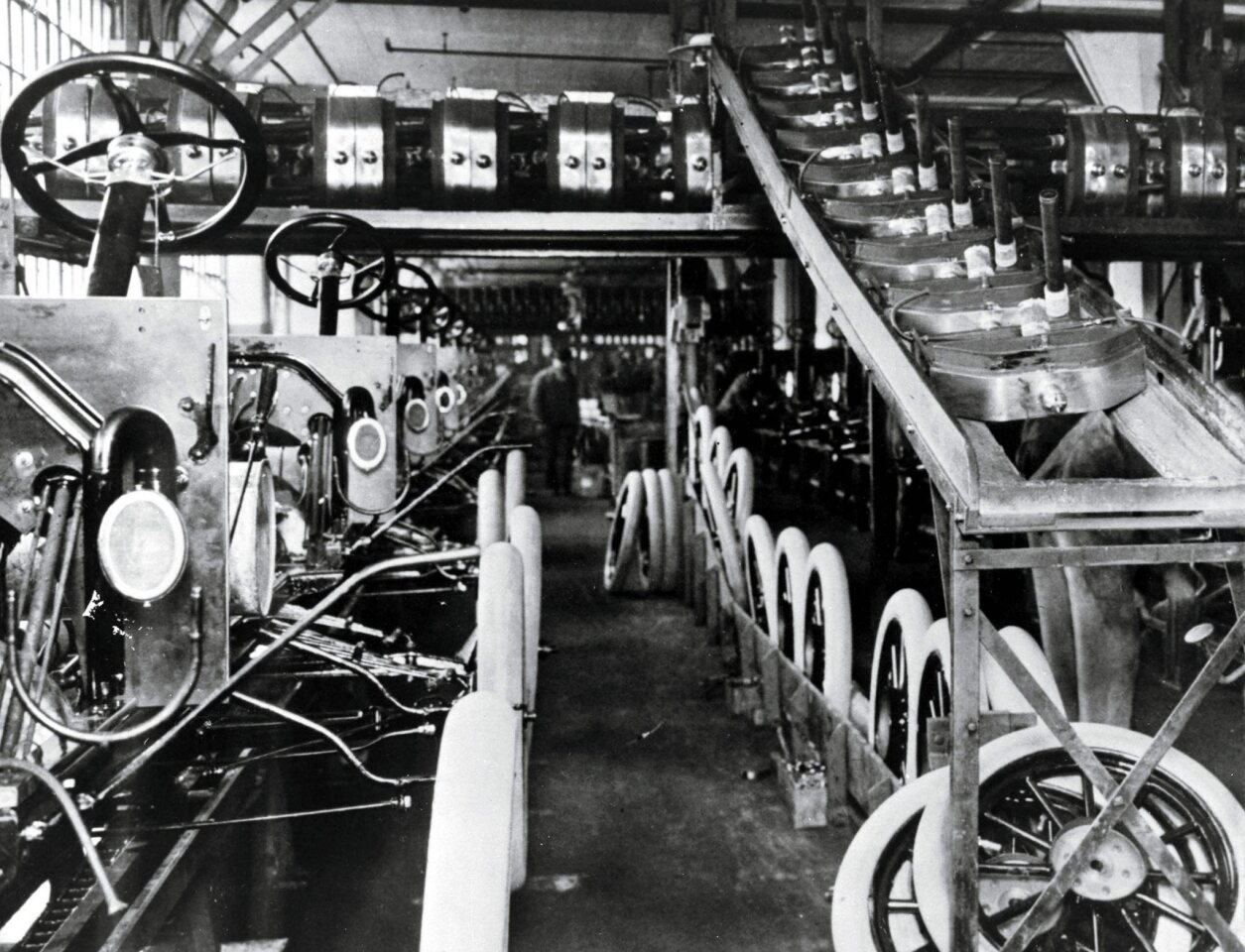 The Ford Motor Co. founder seems to have built an assembly line straight to the bank. A major figure in the development of automobiles for the masses, he pioneered still-popular business practices, including the production of cheap goods at low cost. The failed Senate candidate and known anti-Semitic was born into a prosperous Michigan family in 1863.
(The Henry Ford and Ford Motor Co. via Agence France-Presse)
His fortune was first made in the steamboat industry, taking advantage of the California gold rush, but ballooned once he began investing in railroads late in life. Known as "Commodore," he gave Vanderbilt University in Tennessee its initial endowment before launching. His life story inspired Ayn Rand's Nat Taggart character in "Atlas Shrugged."
(Library of Congress)