Napa quake losses may reach $4 billion, report says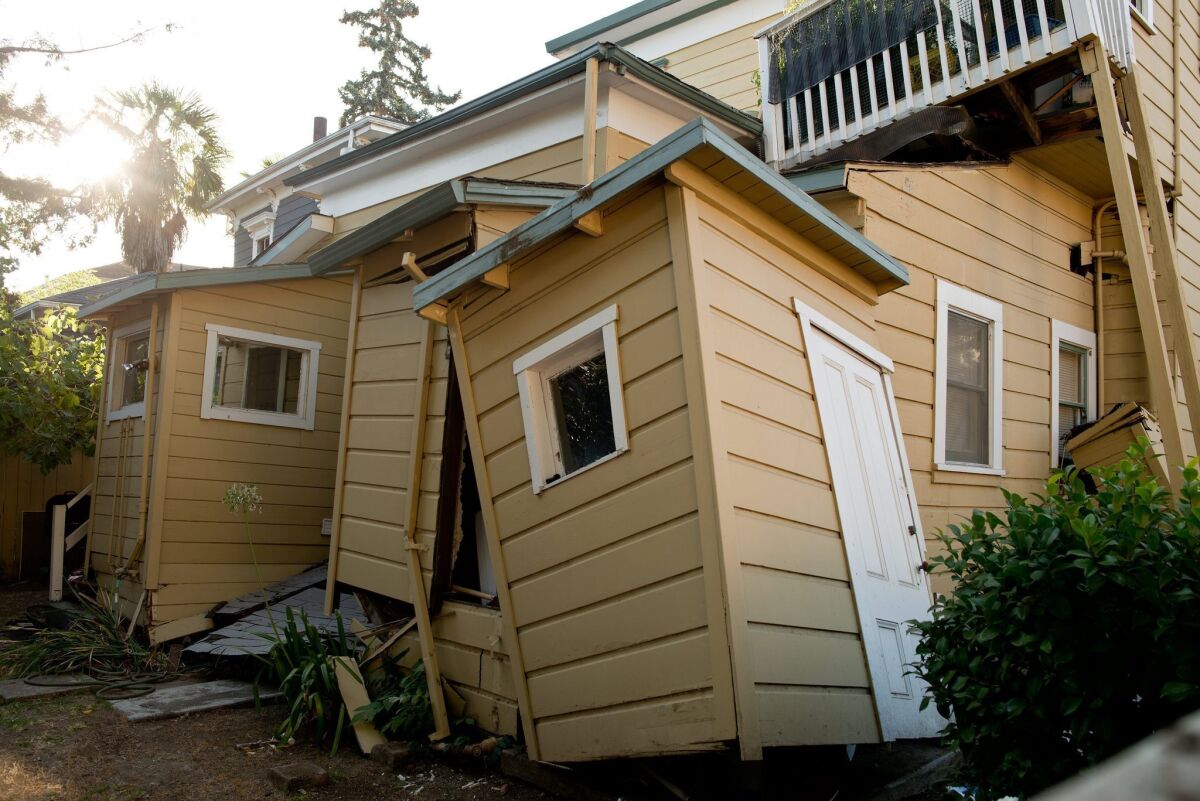 The 6.0-magnitude earthquake that rocked Napa County and surrounding areas may have caused $4 billion in damage and losses, according to a risk assessment firm.
The quake, the biggest in the Bay Area in 25 years, buckled roads, shattered wine bottles, and damaged houses and historic buildings. Officials tagged 90 to 100 homes as unfit to enter.
The quake's total economic impact — including property damage, losses from business disruptions and lost tax revenue — is estimated at roughly $4 billion, according to Kinetic Analysis Corp., a company that estimates damage from natural disasters.
Insurers will probably pay out around $1 billion to cover losses, said Chuck Watson, director of research and development for the Silver Spring, Md.-based firm.
By comparison, the 6.9 Loma Prieta quake in 1989 caused roughly $20 billion in losses, Watson said.
Sunday's early morning temblor comes at a critical time for Napa County's multibillion-dollar wine industry, which is in the midst of a major harvest. Although there was little damage to facilities and equipment, thousands of wine barrels and bottles were destroyed.
Though the quake has hurt local businesses and home owners, Watson said in the end its effect will be more psychological than economic.
"It's going to scare everybody and they'll remember, 'Hey we sit on a fault zone,'" he said.
Other natural disasters — such as California's debilitating drought — have done far greater economic damage, Watson said.
Follow me on Twitter @khouriandrew
Times staff writer David Pierson contributed to this post.