Netflix gets real about reality TV with Mexican 'Nailed It!'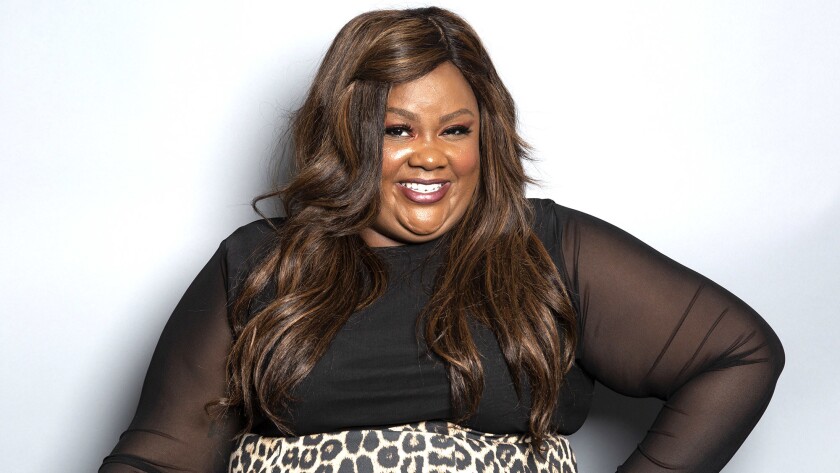 Bloomberg
Reality is setting in at Netflix Inc.
Unscripted programming, a staple of broadcast and cable TV, is emerging as an important genre for the streaming giant. The company has released eight reality shows this year, including the revived "Queer Eye.'' Now the cooking competition "Nailed It!" is being recrafted for Mexican viewers, people with knowledge of the matter said, becoming the first Netflix reality show to be adapted for a specific market.
The decision to make a local-language version of the show reflects a shift in strategy, as well as the growing importance of foreign markets. More than 90% of the company's newest customers live outside the U.S., and Mexico is one of its top five markets. Netflix executives are already talking with reality producers about adapting other shows, said the people, who asked not to be identified discussing preliminary plans.
"If you look at a global platform like Netflix and you see the tremendous growth opportunity internationally, you start to look and say, 'OK, does one size fit all?''' said Dave Broome, who created the company's first reality show, "Ultimate Beastmaster."
Netflix has largely avoided making country-specific versions of shows, and executives have up to now stressed the global appeal of its programs as key to attracting more than 130 million customers. Series such as "Narcos" and "House of Cards" are as popular in Europe as they are in Latin America and the U.S., the company says.
Yet tailoring shows to specific markets is common in reality TV. A company will develop a series in one market and then sell the rights to broadcasters all over the world. Those licensees tweak the program for their own viewers, hiring local hosts and modifying certain elements. Versions of "The Biggest Loser" and "Big Brother" air worldwide.
Netflix didn't have a department devoted to reality TV when Broome first made "Ultimate Beastmaster," a contest based on an elaborate obstacle course. The show fused the traditional reality-TV model with the Netflix model.
The producer made six versions of the show at once, using announcers and contests from different countries, and released them all at once. The first season featured players from the U.S., Japan, Brazil, Mexico, Germany and South Korea.
Broome has since produced a second season and signed a wider deal for additional Netflix shows. The company, meanwhile, hired Bela Bajaria and Brandon Riegg from Comcast Corp.'s NBCUniversal and they have quickly become one of the biggest buyers of reality TV. Last week they announced several new shows, including a Mexican reality series featuring nine of the country's wealthiest people.
"Nailed It!" is the company's first big reality hit. Hosted by Nicole Byer, the show features three amateur bakers vying for a $10,000 prize. It's filmed on a set and costs relatively little, making it an ideal candidate for multiple versions.
As Netflix makes more reality series in different countries, its top producers are thinking up new ideas.
Scott Weintrob, who previously worked on the hit show "Top Gear," envisioned different versions of "Fastest Car" before he sold it to Netflix. The program pits drivers of super cars against car fiends who've tricked out their own vehicles. He just got back from Dubai, and has thought about a "Fastest Car in Japan."
"We talked to Netflix about it, but we haven't gone any further," Weintrob said. "That's probably the next conversation to have."
For all of Netflix's recent successes, the company is struggling to crack another format: talk shows. Netflix has canceled three of the programs over the last year, prompting many in the entertainment industry to discuss whether topical talk shows are suited to an on-demand service.
Talk shows challenge Netflix's strategy of releasing every episode of a series at once over the globe to facilitate binge watching. With its first talk show, hosted by Chelsea Handler, Netflix released three episodes a week. Shows hosted by Michelle Wolf and Joel McHale debuted once a week. Netflix is about to release a similar program hosted by Norm Macdonald.
The solution may be to be less topical. Netflix executives are pleased with "My Next Guest Needs No Introduction with David Letterman,'' in which the former late-night host interviews a high-profile guest. The show is seen as a success and is expected to come back for a second season, but they might tweak the way they release it.
---
For reporting and exclusive analysis from bureau chief John Myers, get our California Politics newsletter.
You may occasionally receive promotional content from the Los Angeles Times.