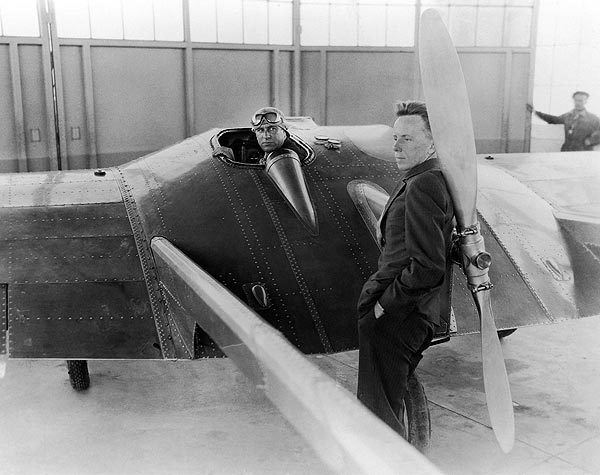 13 Images
Northrop history in L.A.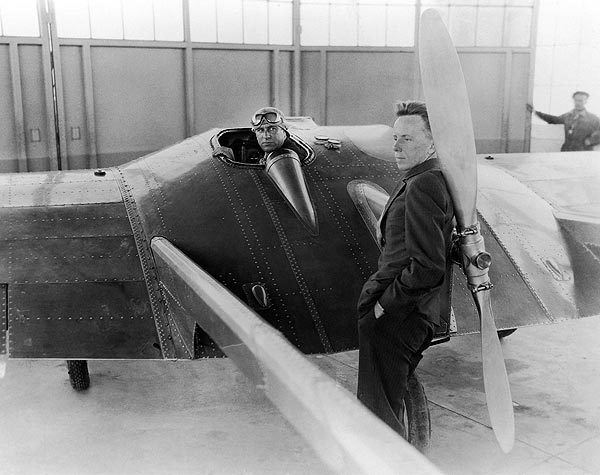 Northrop Aircraft Co. founder Jack Northrop, right, and pilot Edward Bellande in 1929 with the original "flying wing," a design that evolved into the B-2 stealth bomber decades later.
(Northrop)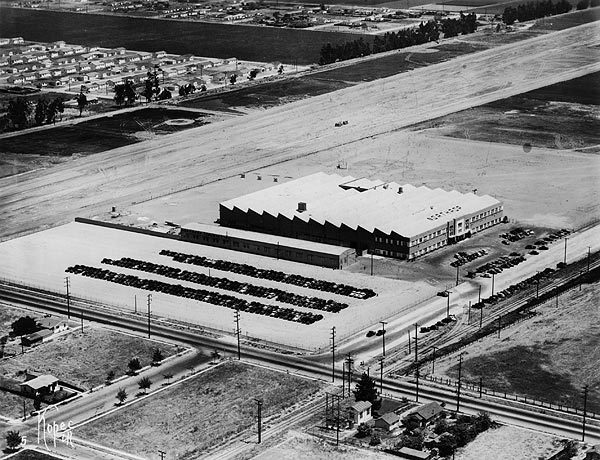 Northrop Aircraft Co.'s factory in Hawthorne in 1940 as seen from a Goodyear airship.
(Kopec Photo Co.)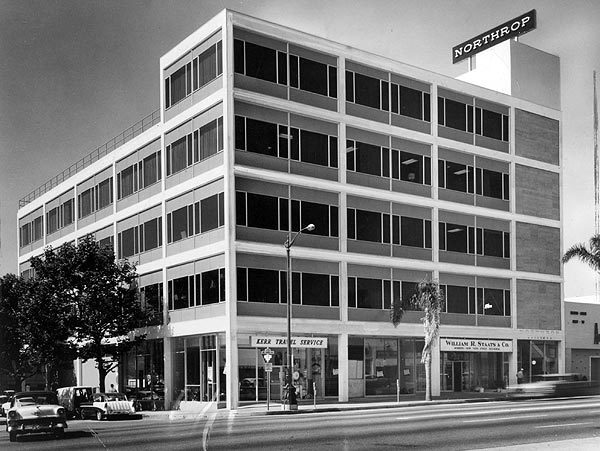 Northrop Corp.'s five-story executive offices at Wilshire Boulevard and Linden Drive in Beverly Hills. The $1-million structure was designed by Welton Becket & Associates in 1959.
(Welton Becket & Associates)
Northrop Grumman Corp.
's headquarters in Century City in January 2010, when the company announced it would move its corporate headquarters to the
Washington
area.
(Genaro Molina / Los Angeles Times)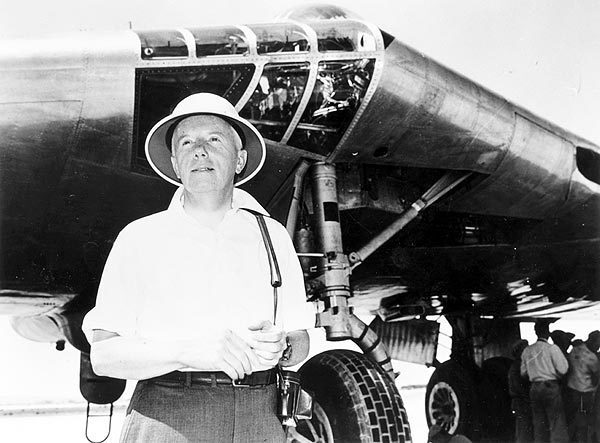 Jack Northrop with the flying wing in 1946.
(Los Angeles Times)
A Northrop employee works on an eight-jet flying wing in Hawthorne in the 1940s.
()
A 100-ton Northrop YB-49 bomber after takeoff from Muroc Air Force Base (later renamed Edwards Air Force Base) during its first transcontinental flight to
Washington
in 1949.
(Northrop)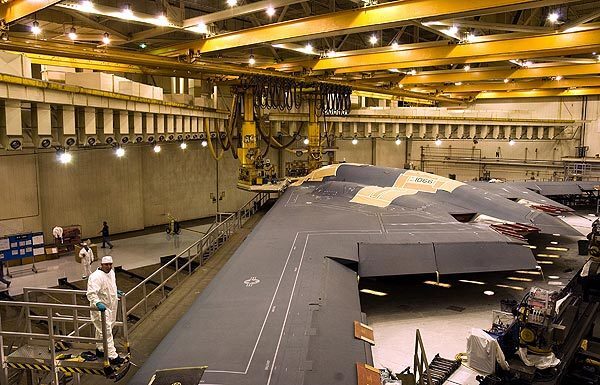 Northrop workers prepare to paint a B-2 stealth bomber at the company's plant in Palmdale.
(Northrop Grumman)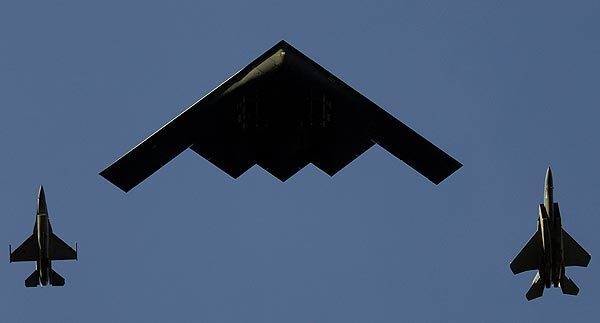 A B-2 stealth bomber flies over the 2005 Rose Parade in Pasadena. At its height, the B-2 program involved about 40,000 aerospace workers around the country.
(Los Angeles Times)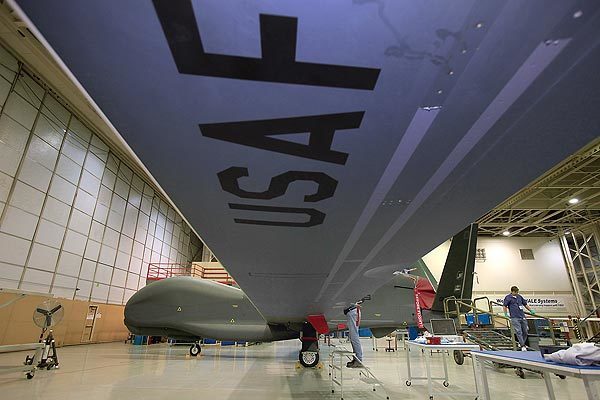 Workers at Northrop Grumman's plant in Palmdale assemble a Global Hawk unmanned aircraft in December 2009.
(Brian Vander Brug / Los Angeles Times)
An F-35 fighter jet lands at Edwards Air Force after completing a test flight Oct. 23, 2008. The center fuselages of the nation's next-generation fighter jet are built by Northrop Grumman.
(Los Angeles Times)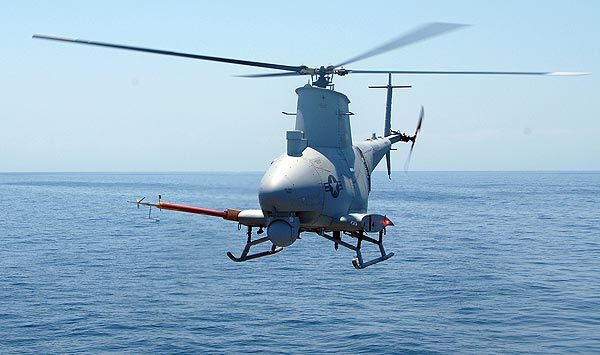 Northrop Grumman's robotic Fire Scout helicopter flies over the
Atlantic Ocean
. The aircraft is under development at a Northrop facility in Rancho Bernardo.
(Alan Gragg / U.S. Navy)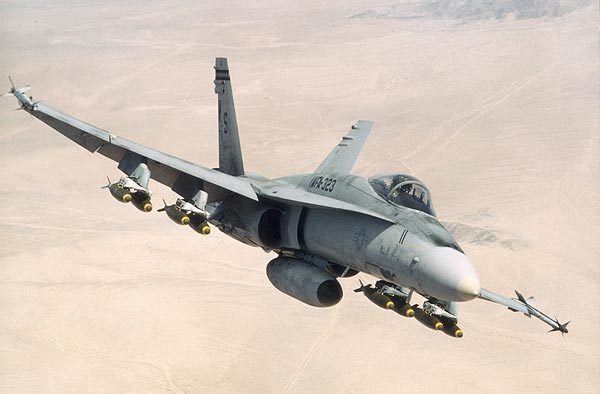 Northrop Grumman makes the center fuselages for the F/A-18 fighter jet in El Segundo.
(Northrop Grumman / McDonnell Douglas)