Trump's Labor Department wants salary level to determine whether workers receive overtime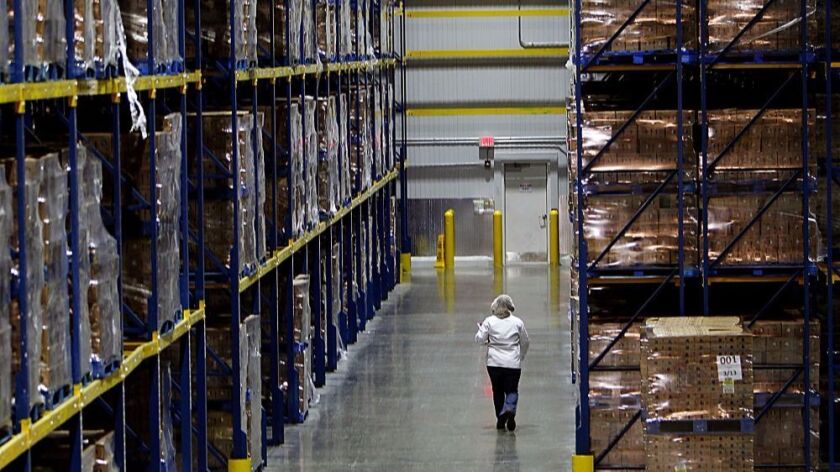 The Labor Department said Friday it wants salary level to count in deciding who is eligible for overtime pay. But it's holding off setting the maximum pay a worker can get and still qualify for overtime.
That's according to a brief filed by the Trump administration in federal court in New Orleans in a case over whether President Obama's administration had the right to double the threshold to around $47,000. A federal court last year blocked the Obama administration rule, and Labor Secretary Alex Acosta has suggested the decision may have called into question whether his agency could use a salary level at all.
He told a Senate panel this year that he'd consider raising the maximum salary level from nearly $24,000 to a bit more than $30,000 to keep up with inflation. The idea is that workers making less than the threshold would be eligible for time-and-a-half pay when they work more than 40 hours a week. Obama's salary level would have made 4 million more Americans eligible for overtime pay.
In Friday's brief, the Labor Department did not endorse the Obama administration's salary maximum and is seeking public information on a new threshold.
Instead, the administration asked the court to "address only the threshold legal question of the department's statutory authority to set a salary level, without addressing the specific salary level set by the 2016 final rule."
That was good news for employers that had opposed the Obama administration's overtime policy.
"It's great to see a Department of Labor finally taking the time to fully evaluate the impact its regulations will have on businesses," said Angelo Amador, executive director of the Restaurant Law Center.
Democrats rejected the notion that the government needs more time to consider the salary cap and suggested anything lower than Obama's roughly $47,000 would especially affect minorities.
"Most employees are not even aware that they're losing out on the pay or the time with their families they have earned" when they work more than 40 hours a week, said Rep. Mark Takano of California, the senior Democrat on the House's panel on workforce protections. Trump, he said, "is refusing to fight for the American workers who he repeatedly promised to protect."
In issuing the rule in May 2016, the Labor Department said it would "go a long way toward realizing President Obama's commitment to ensuring every worker is compensated fairly for their hard work."
The concern was that workers might feel compelled to cover for absent co-workers and display passion for their jobs by putting in far more than 40 hours a week, effectively at a lower pay rate — or for free. Advocacy groups say that's time employees they could be spending with their families or advancing their education to get better-paying jobs.
Businesses said the rules would have created an overly restrictive environment that would have penalized younger and slower workers.
Trump, a real estate mogul, said during the 2016 campaign that he hoped small businesses would get an exemption to the overtime rule.
ALSO
Look at possible conflicts of interest in Trump team's OneWest Bank probes, 2 Democrats urge
Ports recover, but Ukraine still disrupted by cyberattack
Loot Crate became the nation's fastest-growing start-up, then it laid off over a quarter of its staff
---
UPDATES:
10:50 a.m.: This article was updated to include additional context and comments from Rep. Mark Takano of California and Angelo Amador, executive director of the Restaurant Law Center.
This article was originally published at 9:40 a.m.
---
Your guide to our new economic reality.
Get our free business newsletter for insights and tips for getting by.
You may occasionally receive promotional content from the Los Angeles Times.