Kilroy unveils detailed plans for lush urban complex in Hollywood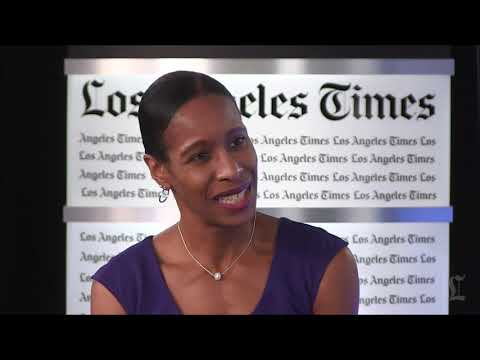 Los Angeles Times real estate reporter Roger Vincent chats with video journalist Ann Simmons about a swank block-long office campus planned for a former Academy of Motion Picture Arts and Sciences site in Hollywood.
An urban campus with office buildings, shops and a residential tower is slated for an entire block in Hollywood just south of the ArcLight Cinema complex, according to detailed plans unveiled by Los Angeles developer Kilroy Realty Corp.
Kilroy bought the property for $46 million in January and announced its intention to develop the site, but it has only now completed the proposed design for the lush campus intended to serve growing young media and tech firms.
"We believe there is a shortage of quality office space in Hollywood," said Kilroy Executive Vice President David Simon.
Kilroy will seek city approval to develop three, four-story office buildings and a 23-story apartment tower. The low-density campus would have about 40% of its four acres dedicated to open space and cost as much as $300 million to build.
The block is surrounded by Vine Street and De Longpre, Ivar and Homewood avenues, southwest of the busy intersection of Sunset Boulevard and Vine.
The design for the largest of the three office buildings at 100,000 square feet was inspired by the historic midcentury bow-truss buildings that are popular with tenants in the creative field such as entertainment and technology.
All three office structures are terraced to make a dramatic transition to the street and contribute to the human scale of the property, said design architect Joey Shimoda of Shimoda Design Group.
The apartment tower would anchor the northwest corner of the block. The buildings would be connected by a series of landscaped passageways running through the center of the campus, with some restaurants, bars and shops at ground level.
The campus would open up at Vine and De Longpre, with a large public gathering area that would include public art and the majority of the development's 20,000 square feet of retail space.
"The overall design encourages the 'creative collision' of people, whether they are in their offices, on their private decks or the many other public landscaped outdoor spaces within the project," Shimoda said.
House & Robertson Architects Inc. of Culver City is the executive architect for the development.
Kilroy officials hope to have the project approved and underway by early 2016. It would take about 22 months to build.
As Kilroy moves through the planning process, three existing buildings on the lot, including a former Big Lots store and a 1920s warehouse, will be leased to website Buzzfeed, according to Hollywood real estate professionals familiar with the market.
The buildings will be razed when work begins on the yet-to-be-named campus.
Hollywood is an established outpost for creative firms, and the office market there is picking up momentum as the neighborhood and others around it gentrify, said real estate broker Trevor Belden of Industry Partners.
Executives live in the Hollywood Hills, Hancock Park or luxury Hollywood condos, Belden said. Their younger workers are now taking up residence in improving older neighborhoods nearby such as Silver Lake, Echo Park and Eagle Rock.
"The proximity to Hollywood is easy," he said. "Even Highland Park is up and coming."
The Hollywood office market is stronger than others in the region. Vacancy is nearly 11%, about half of what it is in downtown Los Angeles, according to real estate brokerage Cushman & Wakefield.
Creative firms like Hollywood's less-corporate vibe, Belden said.
"They prefer not to be in a high-rise, where you ride the elevator down six floors and there is no grass," he said. "They want to be in a campus like Google or Facebook."
Kilroy, which is based on the Westside, is making a major commitment in Hollywood with about $800 million worth of development on three sites. Besides the Vine Street project, it is working on a $400-million office and residential development called Columbia Square on the former site of CBS Los Angeles' television and radio operations at 6121 Sunset Blvd.
Its third project is a multimillion-dollar renovation of Sunset Media Center, a 22-story office complex at 6255 Sunset Blvd. The Kilroy developments are tailored to the tastes of technology-oriented entertainment companies that find synergy with like-minded firms in Hollywood instead of Silicon Valley, Simon said.
"Everybody needs content, and the business is coming to Southern California in a substantial way," he said. "The marketplace is down here."
Twitter: @rogervincent