Erratic schedules a part of life for L.A. retail workers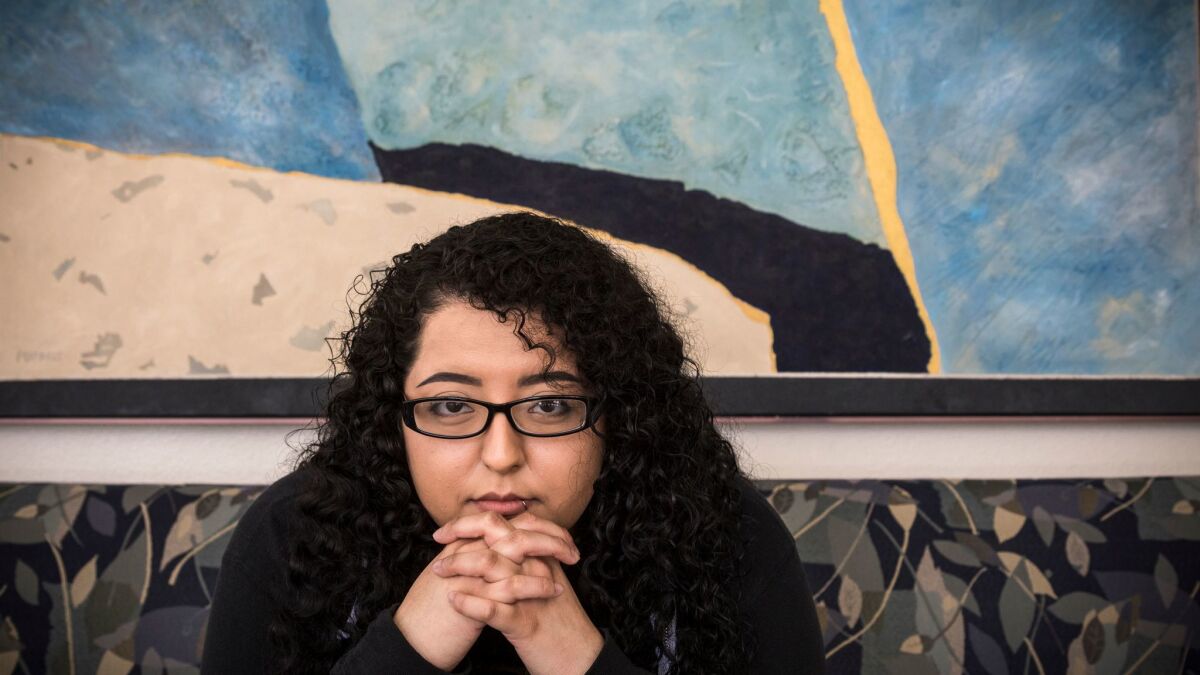 The Kmart in Los Angeles where Noemi Castro works often doesn't post her schedule until a few days before the week begins, she said. Days off frequently change, as do her hours. Last week, she got 26 hours; this week only eight.
Sometimes, Castro said, a last-minute change is made to an online scheduling document without her knowledge. "The manager calls and says, 'Why aren't you here?' " she said.
Erratic scheduling is common in retailing, worker advocates say. Now, on the heels of a successful push to raise the minimum wage in Los Angeles, advocates are setting their sights on making work hours in the city more predictable for retail employees.
In coming weeks, advocates led by the influential labor-aligned group Los Angeles Alliance for a New Economy, or LAANE, plan to start lobbying city officials for a retail worker policy that would include advanced notice of schedules, pay for canceled shifts and consent to last-minute additions.
In conjunction with the effort, the UCLA Labor Center and LAANE released a report Wednesday that finds unstable hours and last-minute shift changes have amped up stress among workers, caused bills to go unpaid and made it extremely difficult for those holding down a retail job to handle schoolwork or care for children.
"For us, it is a call to policymakers to pick this up and think about this as an important issue," said Saba Waheed, research director for the UCLA Labor Center.
The unpredictability is fueled by the growing popularity of "just-in-time scheduling" software that predicts consumer demand to generate shifts. That helps stores efficiently match work hours to busy and slow periods, but can make it difficult for workers to plan their lives or attain full-time employment.
"Workers are not prepared to shoulder that risk," said Jonathan Morduch, a professor of public policy and economics at NYU, who was not involved in the report. "That is kind of the fundamental unfairness of how the economy has shifted."
Businesses worry that new regulations would make it even harder for bricks-and-mortar stores to compete with e-commerce.
"Adding yet another costly, draconian regulation onto an industry that is facing the challenge of survival not only hurts the employer, it hurts the employees," said Ruben Gonzalez, a senior advisor for the Los Angeles Area Chamber of Commerce.
Gonzalez maintains that the groups behind the study are biased in favor of the labor movement. He predicted that LAANE would push for an exemption to a scheduling law for unionized shops, to make employers more receptive to organizing.
LAANE didn't deny that was a possibility, but said the chamber was simply fighting pro-worker reforms. The group and UCLA stood by their report and survey, which they funded.
"Our research and findings are in line with other national studies on the issue," the UCLA Labor Center said, noting that it had academic advisors on those studies and others review the methodology and report draft.
The survey was conducted with 818 Los Angeles frontline floor workers — those who have the most direct interaction with retail sales, including salespeople, cashiers, stockers and food workers.
Among the findings in the report:
Of those surveyed, 84% said they lack a set schedule.
Workers get little notice of when they will be working; nearly 80% said they receive schedules a week or less before their shifts.
More than 60% said managers later change those schedules, with half of individuals reporting changes saying they can come only a day — even hours — before they have to show up for work.
16 percent have had a shift canceled with less than a day's notice.
Just over half the workers said they were part time, with most of them wanting more hours.
Most frontline retail workers in L.A. County are age 25 or older, according to Census Bureau data included in the report. Of those surveyed, 62% support at least one family member.
There are nearly 182,500 frontline retail workers in L.A. County and 64% earn $13.63 an hour or less, according to the Census Bureau data.
In a statement, Kmart said it schedules workers "based off of anticipated store sales and workload," so hours and days do vary week to week. But the company said it posts schedules at the store and online a minimum of 11 days before shifts start and if changes are made, someone must contact the worker.
Castro, who lives in a Westlake apartment with her parents and younger brother, said that typically has not been the case since she started working at Kmart nearly three years ago. She took the job so she could help her family with groceries and rent, while saving to go back to school.
At times, Castro said, she's has to do "clopening" shifts in which she gets off at 10 p.m., only to have to be back at 7 a.m.
Sometimes there's too much work, other times there's not enough. At $12 an hour, if she doesn't get more hours this week, she'll have made only $96 before taxes. "I don't think people realize working for retail can be this difficult," said Castro, whose sister is an organizer for LAANE. "I would like to go back to school … but it's not possible with the hours I get."
Morduch, the NYU professor, said erratic hours became more common nationwide as the economy shifted from manufacturing to service work and technology enabled employers to better predict consumer demand.
"It helps us explain why unemployment can be so low … and yet so many households feel economic anxiety," said Morduch, who co-wrote "Financial Diaries," a book that followed the financial decisions of 235 low- and moderate-income households for a year.
"It is not all about whether you have a job or not…. It's also about the quality of that job."
In 2014, San Francisco became the first city to pass a so-called predictive scheduling law. Among other things, it requires large retailers to provide schedules two weeks in advance and, in the event of last minute changes, pay a penalty that goes to the worker. Seattle, New York and the state of Oregon have passed similar requirements.
A spokeswoman for LAANE said 80% of the funding for its Fair Workweek LA campaign comes from foundations, mostly the Marguerite Casey and Liberty Hill foundations that help low-income individuals. Ten percent is being provided by a local of the United Food and Commercial Workers.
Nelson Motto, director of LAANE's Fair Workweek LA campaign, said the campaign expects to start asking city officials to address retail scheduling in April or May.
Follow me @khouriandrew on Twitter
Sign up for the California Politics newsletter to get exclusive analysis from our reporters.
You may occasionally receive promotional content from the Los Angeles Times.