SpaceX fires some senior managers in Redmond, Wash., office on Starlink small-satellite project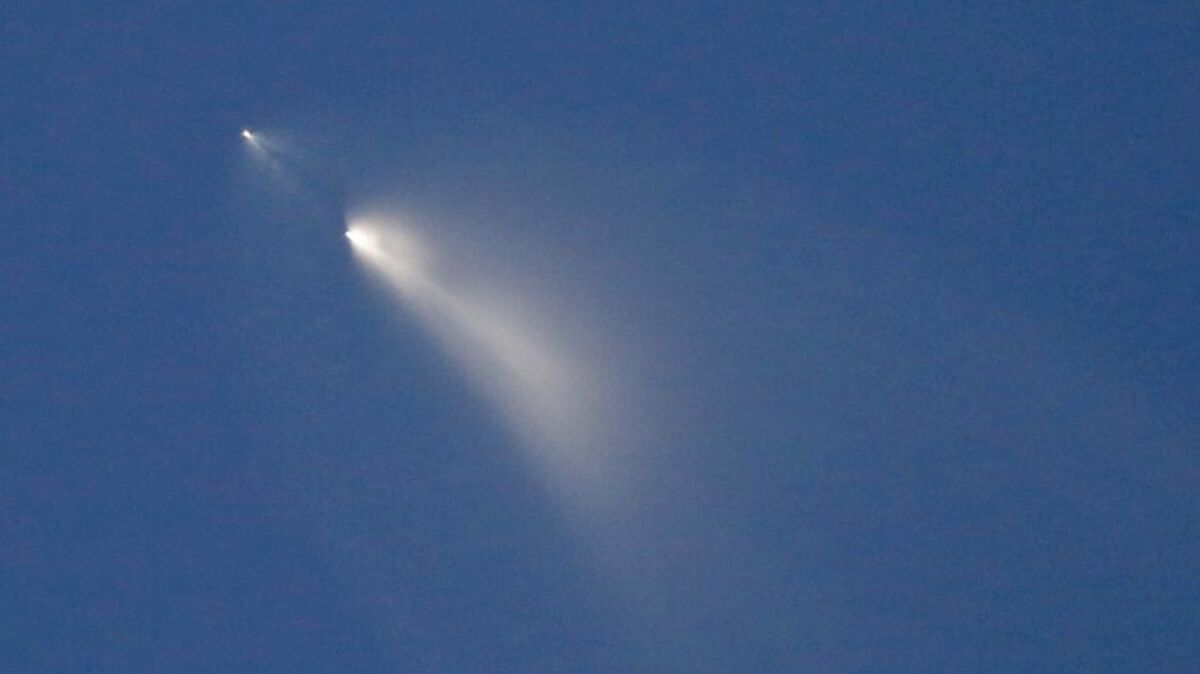 SpaceX Chief Executive Elon Musk has highlighted the company's proposed Starlink satellite internet project as a way to potentially fund development of its massive BFR Mars rocket. But according to a recent report, that project may not be moving as quickly as he wanted.
In June, Musk fired some of the senior Starlink managers at the company's Redmond, Wash., office, because of disagreements over the pacing of the satellites' development and testing efforts, according to a Reuters article published Wednesday. The news organization reported that Musk wants the first batch of satellites to be launched by the middle of next year.
Reuters reported that the fired managers included Rajeev Badyal, a former Microsoft veteran who served as SpaceX's vice president of satellites, and Mark Krebs, who worked on the satellites' system design and had previously been employed at Google, according to LinkedIn. Both Badyal and Krebs did not respond to requests for comment from the Times, though Krebs' LinkedIn profile lists that he stopped working at SpaceX in June.
Behdad Analui, a former SpaceX senior engineer who worked on satellites at the company's Irvine office, said his manager had an all-hands meeting around that time to tell local employees about the shake-up in Washington. That manager noted Badyal's firing, but said he did not know the reason, Analui said.
SpaceX spokeswoman Eva Behrend said in a statement that the satellite office in Redmond was "an essential part of the company's efforts to build a next-generation satellite network that can link the world with reliable and affordable broadband service."
"Given the success of our recent Starlink demonstration satellites, we have incorporated lessons learned and re-organized to allow for the next design iteration to be flown in short order," she said. Behrend declined to comment beyond the statement.
The Hawthorne-based company pushed back on reports that the firings took place within hours of Musk arriving in Washington. SpaceX said employees left the company over the course of nearly two weeks as part of the reorganization, and at least two of those people departed of their own accord.
The Starlink constellation is set to be composed of thousands of tiny satellites; the first two demonstration satellites, known as Tintin A and B, were launched in February and remain in operation.
If tests are successful, SpaceX has said it could start launching operational satellites as early as next year and reach full capacity by 2024. The Federal Communications Commission has already approved SpaceX's application to provide global broadband service.
Twitter: @smasunaga
---
UPDATES:
4:15 p.m.: This article was updated to include additional information about the departure timeline of some of the SpaceX employees.
This article was originally published at 3:05 p.m.
---
Sign up for the California Politics newsletter to get exclusive analysis from our reporters.
You may occasionally receive promotional content from the Los Angeles Times.