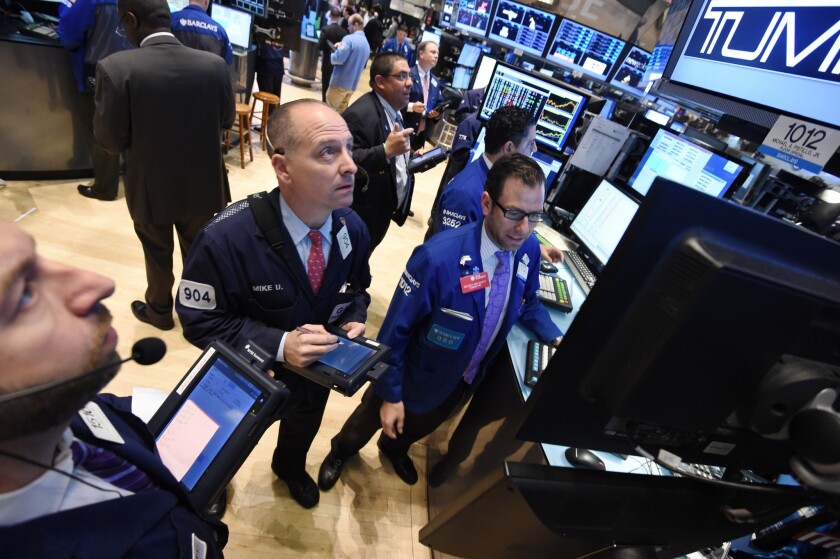 The stock market is taking Wednesday's disappointing economic news in stride.
Share prices are up modestly despite a report showing that the U.S. economy contracted at an annual rate of 2.9% in the first quarter. That was its worst showing for gross domestic product since the Great Recession, and even worse than expected.
Nevertheless, investors were once again willing to look past the first-quarter performance, chalking it up to inclement weather that is long since past.
As of 9:15 a.m., the Dow Jones industrial average was up 16.82 points, or 0.1%, to 16,834.95.
The Standard & Poor's 500 index gained 4 points, or 0.2%, to 1,953.98.
Wall Street was comforted by a separate economic report showing a better-than-expected 0.7% rise in capital goods orders. Investors are wagering that recent improvement in auto sales and manufacturing are setting the stage for GDP growth later this year.
Follow Walter Hamilton on Twitter @LATwalter
---