Facebook unveils plans for more office space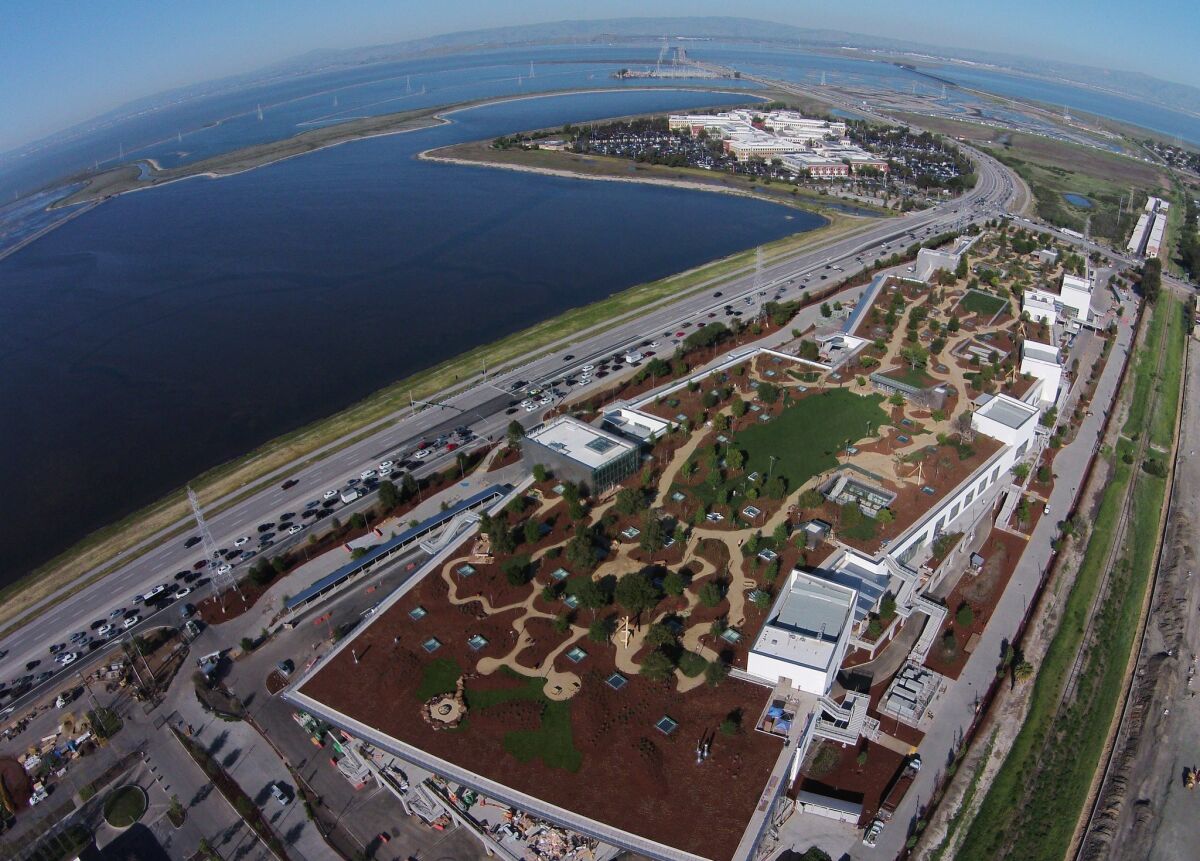 Facebook's expansion in Menlo Park, Calif., is showing no signs of slowing down.
The same week Facebook employees moved into a new Frank Gehry-designed building with a massive green roof, the social media giant submitted plans to Menlo Park for the construction of two office buildings on 58 acres it purchased last year.
"We believe our project will positively transform this part of Menlo Park by converting a heavy-industrial site into a vibrant campus that fosters collaboration and innovation," wrote Fergus O'Shea, Facebook's director of campus facilities, in a letter to the city.
Also designed by Gehry, the two office buildings would total 985,719 square feet and have a similar look, feel and height to the new Facebook building across from its main headquarters.
Facebook would demolish nine buildings on the site to make way for the new buildings, one of which would include space for events that can hold as many as 2,000 people. The plans do not say how many employees the buildings could accommodate.
In December, Facebook got approval from the city to convert a 184,460 square foot warehouse building into office space. Renovation of that building, called Building 23, is scheduled to be completed in 2016. The plans the company submitted last week are for additional office space.
It's also not the only construction the social network has in mind. Facebook is also proposing a new bridge over a nearby expressway for pedestrians and bicyclists, green space and a 200-room "limited service" hotel that spans 120,000 square feet.
A Facebook spokesperson said Monday that the company had nothing to add beyond what was submitted. The proposal doesn't include a timeline of when the buildings would be constructed.
Wong writes for the San Jose Mercury News/McClatchy.