Inflation-stricken Venezuela launches a digital currency, the petro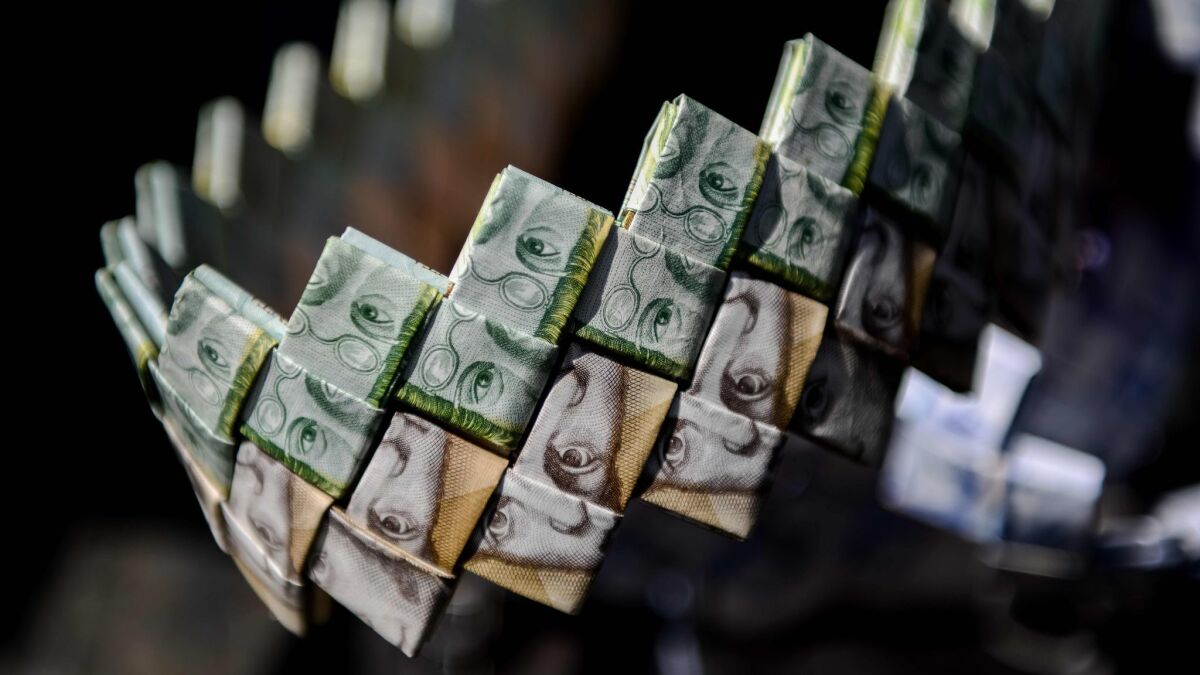 Venezuela on Tuesday is becoming the first country to launch its own version of bitcoin, a move it hopes will provide a much-needed boost to its credit-stricken economy.
Officials say the so-called petro is backed by Venezuela's crude oil reserves, the largest in the world.
Socialist President Nicolas Maduro announced late last year that he was creating the digital currency to outmaneuver U.S. sanctions preventing cash-strapped Venezuela from issuing new debt.
But the U.S. Treasury Department has thrown a damper on the release, warning U.S. citizens and companies that buy the petro that they could be violating sanctions.
Many also doubt the government's commitment to transparency.
"My advice would be to tread very carefully with this — especially considering the track record of the Venezuelan government," said Federico Bond, co-founder of Signatura, a digital currency start-up based in Argentina.
"They are not in a good position to obtain financing in any other way, so this could be seen as a desperate move," he added.
In total, Venezuela plans to issue 100 million digital tokens, starting with a presale of 38.4 million that starts Tuesday and whose reference price is the current cost of a barrel of oil — about $60.
Maduro has also touted the petro as the fulfillment of the late Hugo Chavez's dream of upending global capitalism away from the dominance of the U.S. dollar and Wall Street.
"Petro will be an instrument for Venezuela's economic stability and financial independence, coupled with an ambitious and global vision for the creation of a freer, more balanced and fairer international financial system," the government said in a 22-page white paper, translated into English, outlining its plans.
But critics point out that for now, sale of the petro will only be in dollars — a sign of how much Venezuela's own currency, the bolivar, has melted under four-digit inflation.
Some bitcoin enthusiasts question the whole concept of Venezuela, or any government, promoting a digital currency when such instruments were originally created to circumvent the controlling role of the state.
Bitcoin and other digital tokens are already widely used in Venezuela as a hedge against hyperinflation and an easy-to-use mechanism for paying for everything from doctor visits to honeymoons in a country where obtaining hard currency requires transactions on the illegal black market.
The use of computers for bitcoin mining has also taken off, spurred by some of the world's cheapest electricity rates and widespread desperation prompted by a recession deeper than the U.S. Great Depression.
---
Sign up for the California Politics newsletter to get exclusive analysis from our reporters.
You may occasionally receive promotional content from the Los Angeles Times.