Virgin Galactic ticket holder still eager to go to space despite crash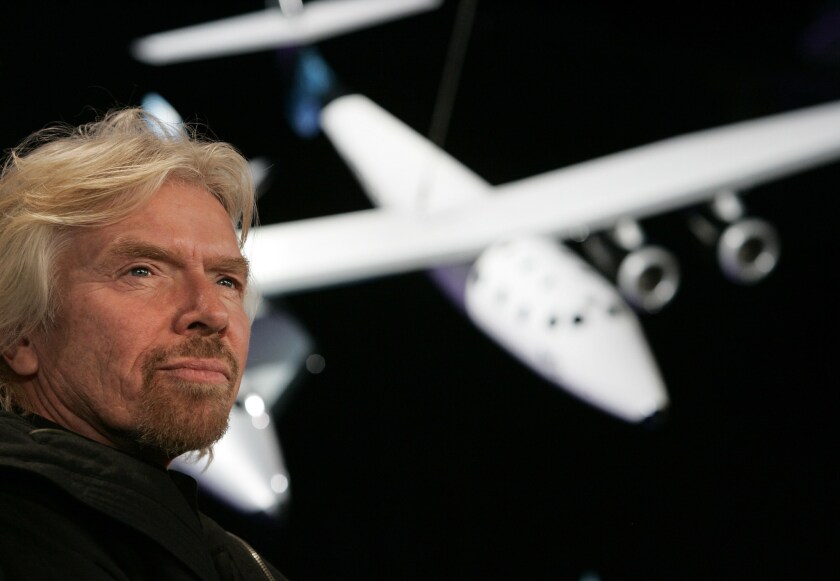 One future passenger on Virgin Galactic's commercial flights into space said the deadly crash of a test flight in the Mojave Desert on Friday has not shaken his desire to journey into space.
Jim Clash, a New Yorker in his 50s, said he was "very sad and shocked" by the crash of SpaceShipTwo, which killed one test pilot and injured another.
Clash, an adventure journalist who has written for publications such as Forbes, said he understood the risks when he reserved a ticket about four years ago. He paid a 10% deposit on the $200,000 ticket -- a "bargain price," he said. It has since been bumped up to $250,000.
"I expected there to be accidents," he said. "It's rocket science. It's dangerous, it's risky, it's complicated. Most of us who bought tickets know that."
Clash is among more than 700 people who have purchased or reserved tickets from Virgin Galactic, the commercial space venture founded by British billionaire Richard Branson. High-profile customers include Hollywood A-listers Angelina Jolie and Brad Pitt, singer Justin Bieber and former reality TV star Paris Hilton.
Many other ticket holders understand the potential dangers too, Clash said, especially stargazers like himself who watched Neil Armstrong walk on the moon.
"The baby boomers who bought tickets have waited decades to go into space," he said. "When we went to space in '69, we all thought it wasn't going to be long….Those of us with tickets on Virgin Galactic are even more anticipating being able to do this in our lifetime."
Clash said he will be watching the investigation closely to see what caused the accident.
Two people were onboard SpaceShipTwo during the Friday test flight. A California Highway Patrol spokesperson said two people were found near the crash in the desert east of Mojave and north of California City. One of the individuals had parachuted out of the aircraft, and another was located near the scene as well, the CHP spokesperson said. Their names have not been released.
Clash said a few wealthy customers who snapped up tickets because it was "stylish and fashionable" may be scared off. He said he once interviewed Branson, who told him an early fatality in the commercial passenger sector may destroy the entire operation.
"There are the people who sign up and are not really sure what they are getting themselves into," he said. "My guess is that some of them – when they realize what's involved – they may not go.
"But there is another core group like me who are space nuts and are willing to take the chance."
Clash said he is fairly confident all the kinks will be worked out eventually, especially because Branson has said publicly he and his family will be passengers on the maiden voyage.
"There will probably be some doomsayers saying the program is dead, but only time will tell," Clash said. "You can't hold back technology."
Follow Shan Li on Twitter @ShanLi
---
Your guide to our new economic reality.
Get our free business newsletter for insights and tips for getting by.
You may occasionally receive promotional content from the Los Angeles Times.