Walmart joins Silicon Valley in courting moms returning to work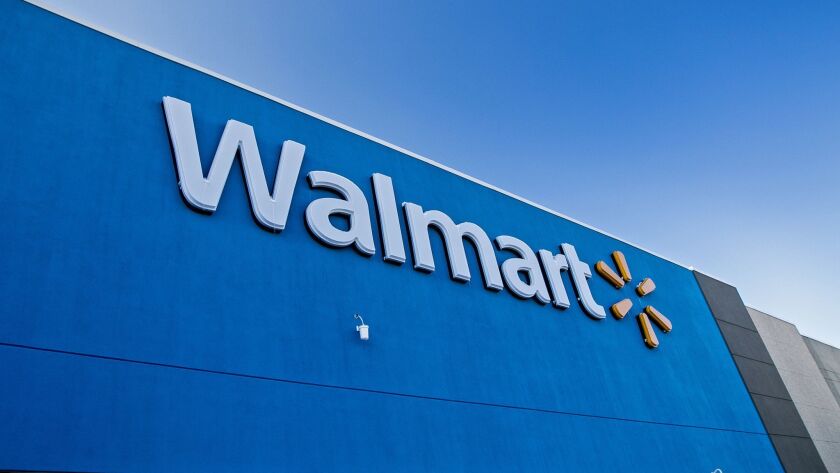 The technology arm of Walmart Inc. is joining a growing industry effort to address the war for talent and a lack of diversity by recruiting tech professionals who have left the workforce and want to come back.
Walmart Labs, the retailer's engineering skunkworks in Sunnyvale, Calif., is starting a so-called returnship program, initially targeting 20 to 30 workers to start in September, said Bobbie Grafeld, who leads human resources for Walmart Labs and for the company's U.S. e-commerce team.
They're targeting people with five or more years of experience who want to come back to work after taking time off to care for children, elderly parents or for other personal reasons — a group that typically includes more women than men.
"Out here in Silicon Valley there really is a war for talent — it's fiercely competitive," said Grafeld, who said she struggled as she returned to the workforce after taking off six years to care for her two daughters. "This is a pool that gets overlooked."
Walmart Labs was spun out of Walmart's dot-com business in 2011 and focuses on building or buying the technology the world's biggest retailer will need to stay that way. In May, Walmart agreed to buy control of Indian online retailer Flipkart for $16 billion, the largest-ever deal in e-commerce. Walmart bought Jet.com in 2016 in a previous bid to expand its online offerings and this month redesigned its primary website.
The Labs division, run by Walmart Chief Technology Officer Jeremy King, is also on a hiring spree, adding thousands of new workers at locations across the U.S., Grafeld said.
If the "returnship" pilot is successful, it could be expanded to other locations as well as to more traditional jobs at Walmart headquarters in Bentonville, Ark., and elsewhere outside of tech.
"As with anything, we are looking at it with the lens of scalability," she said. "How can we implement this program broadly, throughout the organization?"
The unit is working with Path Forward, a nonprofit organization that has developed similar programs with Apple Inc., Verizon Communications Inc. and NBCUniversal.
On its website, the group says that among more than 30 internship programs, 80% of the participants have been retained by the host company and 90% are still working.
---
Be your money's boss! Learn how to make a budget and take control of your finances with this eight-week newsletter course.
You may occasionally receive promotional content from the Los Angeles Times.