Are other banks committing Wells Fargo's sin? Regulator is checking
One of the nation's key banking regulators told senators today that his agency is looking at all of the country's large and mid-sized banks to see if they're guilty of the same types of fraudulent practices uncovered at Wells Fargo.
Examiners from the Office of the Comptroller of the Currency will review sales practices at the nation's banks to see if they might encourage illegal or dangerous behavior, including creating fake accounts in the name of meeting sales goals, Comptroller of the Currency Thomas Curry said at today's Senate Banking Comittee hearing.
Curry and other regulators — including Richard Cordray, director of the Consumer Financial Protection Bureau, and Jim Clark, chief deputy Los Angeles city attorney — testified after Wells Fargo chief John Stumpf took his turn in the hot seat.
Whereas Stumpf faced tough questions about corporate accountability, executive pay and whether he and other executives should be fired or even prosecuted, regulators faced more informational questions, offering details of how their investigations led to a massive settlement with Wells Fargo over the bank's sales practices.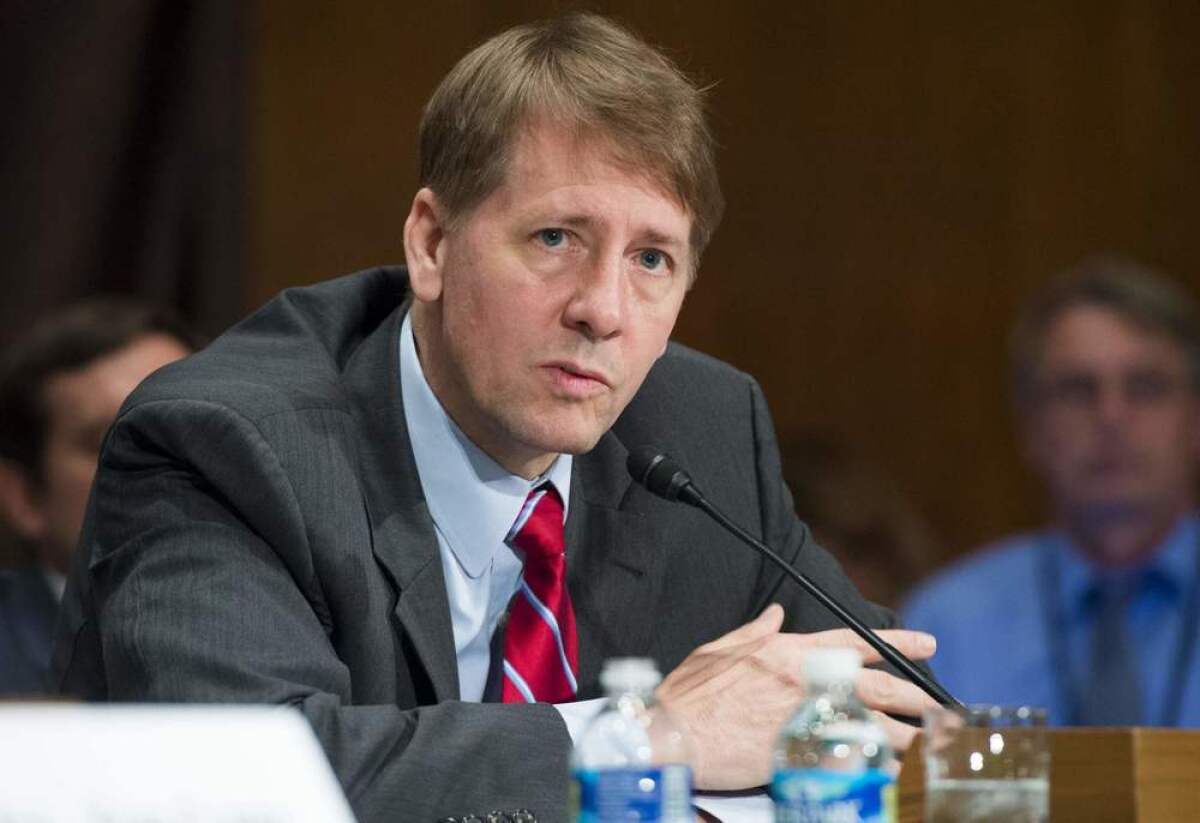 Questions for Cordray especially focused on the role of his agency in the Wells Fargo matter, with queries from Democratic senators giving Cordray a chance to plug some of the CFPB's ongoing work and to defend the embattled agency, which many Republicans want to defund or disassemble.
Sens. Sherrod Brown (D-Ohio) and Elizabeth Warren (D-Mass.), for instance, each asked about the CFPB's efforts to stamp out the contract terms that allow banks to force customers into private arbitration and to block class-action lawsuits. The agency proposed rules last year that would prohibit banks from blocking class-action suits.
"When there's massive wrongdoing on a wide scale … it's difficult to get any relief other than through a class action," Cordray said.
Warren, more pointedly, asked whether arbitration clauses and class-action bans had enabled Wells Fargo to keep the fake accounts quiet.
"Do you think forced arbitration clauses make it easier for big banks to cover up patterns of abusive misconduct?" Warren asked.
"I do think so," Cordray said.