Wells Fargo gives gun maker a new line of credit, unswayed by nuns' opposition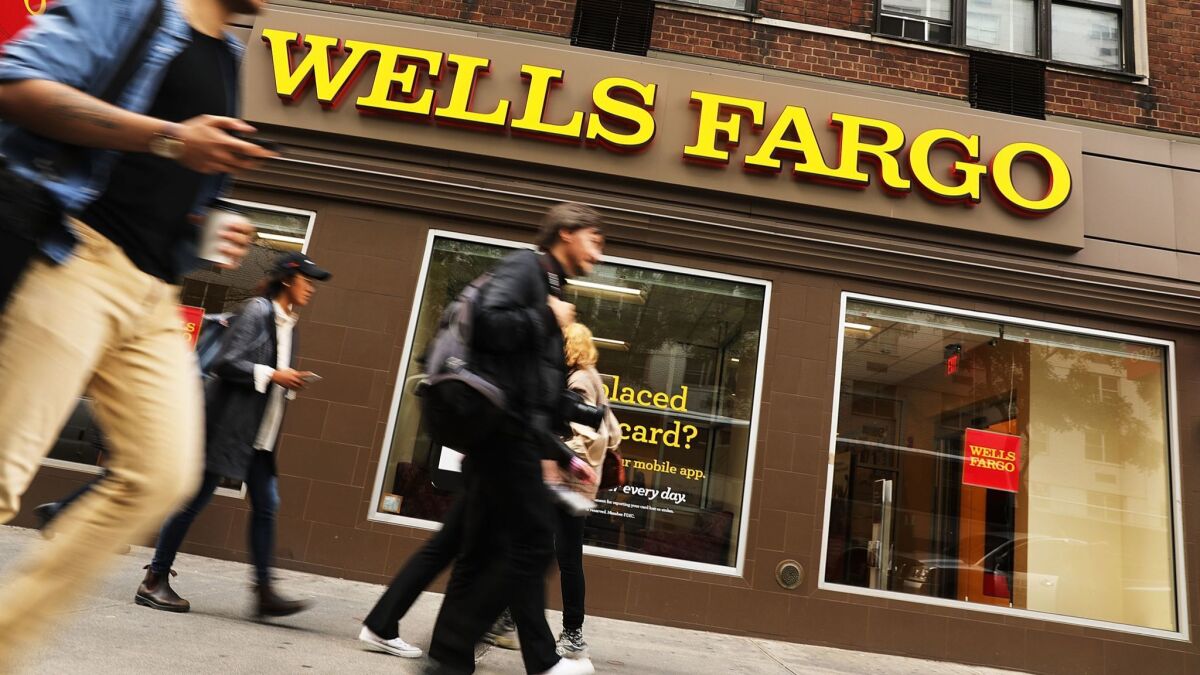 Wells Fargo & Co. is doubling down on the gun industry, undaunted by criticism of its deep ties to firearm companies and the National Rifle Assn.
The San Francisco bank issued a $40-million line of credit last week to gun manufacturer Sturm, Ruger & Co., according to financial filings. That's on top of the $431 million in debt that Wells Fargo has arranged for gun makers since December 2012, when the Sandy Hook school shooting escalated the gun control debate. No other bank lent more to the industry over that time, according to data compiled by Bloomberg.
The new debt, issued to one of the world's largest publicly traded gun makers, came as a big surprise to at least one group: nuns who had been talking to Wells Fargo about corporate-responsibility issues. On Sept. 26, the day before the debt agreement was issued, they met with the bank's business-standards employees in New York.
"This is shocking news because we are in sustained dialogue with Wells Fargo," said Nora Nash, a sister at St. Francis of Philadelphia who was at the meeting as a member of the Interfaith Center on Corporate Responsibility. "This new business relationship with Sturm Ruger is in direct conflict with ethics, culture and respect for human rights throughout the company."
Unlike Wells Fargo, a number of big banks, including Bank of America Corp., Citigroup Inc. and JPMorgan Chase & Co., said they would reduce ties to gun makers after the February mass shooting at a high school in Parkland, Fla., that left 17 dead. Wells Fargo also has a long relationship with the NRA, offering credit and operating its primary bank accounts.
Wells Fargo said it continues to work with the Interfaith Center on business standards.
"Wells Fargo wants schools and communities to be safe from gun violence, but changes to laws and regulations should be determined through a legislative process that gives the American public an opportunity to participate and not be arbitrarily set by a bank," the bank said in a statement.
Bank of America had extended credit to Ruger until June, when the line expired. After the Parkland shooting, it had specifically said it would stop lending to companies that make assault-style rifles — which the company does.
The Charlotte, N.C., bank said it doesn't comment on client matters. A representative for Ruger did not respond to requests for comment.
The religious community has been playing a shareholder-activist role on the gun issue. This year, groups introduced shareholder proposals at Ruger and American Outdoor Brands Corp., formerly known as Smith & Wesson Holding Corp., that require the companies to produce reports on gun safety. Both proposals passed.
The Interfaith Center on Corporate Responsibility is involved in the business-standards review with Wells Fargo. The bank said in its 2018 proxy statement it has agreed to conduct the review and publish the results on its website by year's end.
It's unknown how Ruger will use the line of credit. During an earnings call in February, President Christopher J. Killoy said the company was closely watching Remington Outdoor Co., a firearms and ammunition juggernaut that went through bankruptcy protection this year.
The line of credit "gives them the flexibility to use the line or not use it, so is perfect for having the ability to make future acquisitions," said Rommel Dionisio, a gun-industry analyst with Aegis Capital Corp.
Laura Krausa, an investor in Ruger through the nonprofit Catholic Health Initiatives, said the company should use the debt to pay for research into smart guns.
"In being optimistic," she said, "we would really hope that a line of credit this large would be put to good use in really answering that call to have the gun manufacturers be a part of the solution to the increasing problem of gun violence in America."
---
Sign up for the California Politics newsletter to get exclusive analysis from our reporters.
You may occasionally receive promotional content from the Los Angeles Times.