Calling all stained T-shirts: H&M; offers to recycle your clothes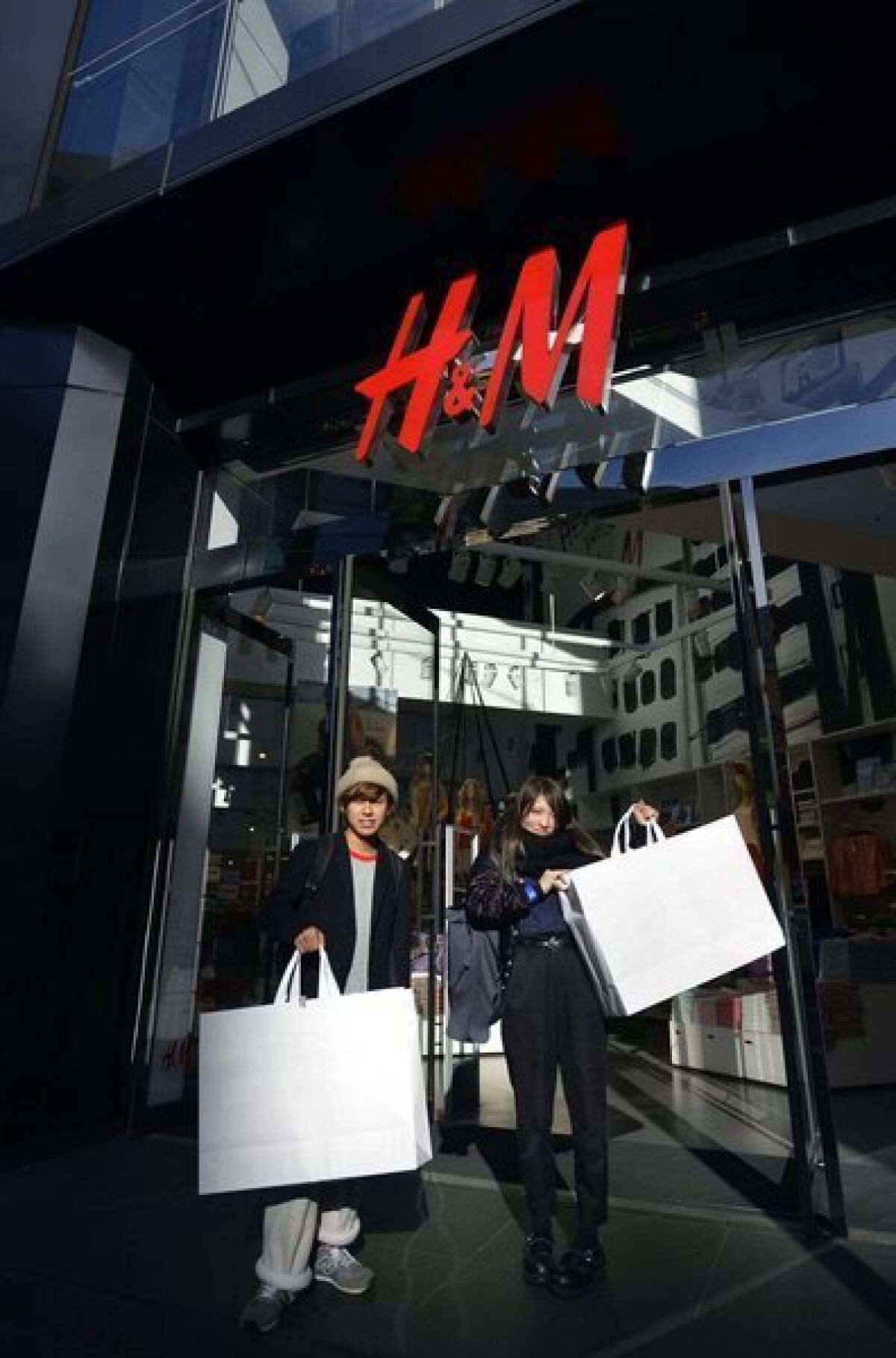 Fast fashion retailer H&M; wants your old clothes.
The Swedish clothier is rolling out a global initiative to encourage its shoppers to recycle unwanted outfits instead of throwing them in the trash, H&M; said in a statement Thursday.
"Every year, tons of textiles are thrown out with domestic waste and end up in landfill. As much as 95% of these clothes could be used again; re-worn, reused or recycled — depending on the state of the garment," H&M; said.
H&M; will accept clothing from any brand in any condition (now might be a good time to bring out the stained sweatshirts and dozens of cotton T-shirts). In return, the retailer will give shoppers vouchers for future H&M; purchases (thereby providing fodder for future recycling trips). All H&M; stores will start accepting used clothing in February.
This may help the retail giant to counter criticism that the rise of H&M; and other fast fashion retailers such as Forever 21 has fueled shoppers, especially young ones, to treat clothing as disposable goods that can be chucked after wearing an outfit two or three times.
H&M; is partnering with recycling company I:Collect, which will take the clothes to a sorting facility in Germany. There, the clothes will either be separated for re-use as apparel or sent on its way for a second life as rags, stuffing, padding and other purposes.
The retailer said its long-term goal is to "reduce the environmental impact of garments throughout the lifecycle."
ALSO:
Fresh & Easy to close 7 stores in California
Nine protesters arrested outside Wal-Mart in Paramount
L'Oreal to buy Newport Beach-based makeup brand Urban Decay
Follow Shan Li on Twitter @ShanLi