Forever 21 investigated for vendors' alleged 'sweatshop' conditions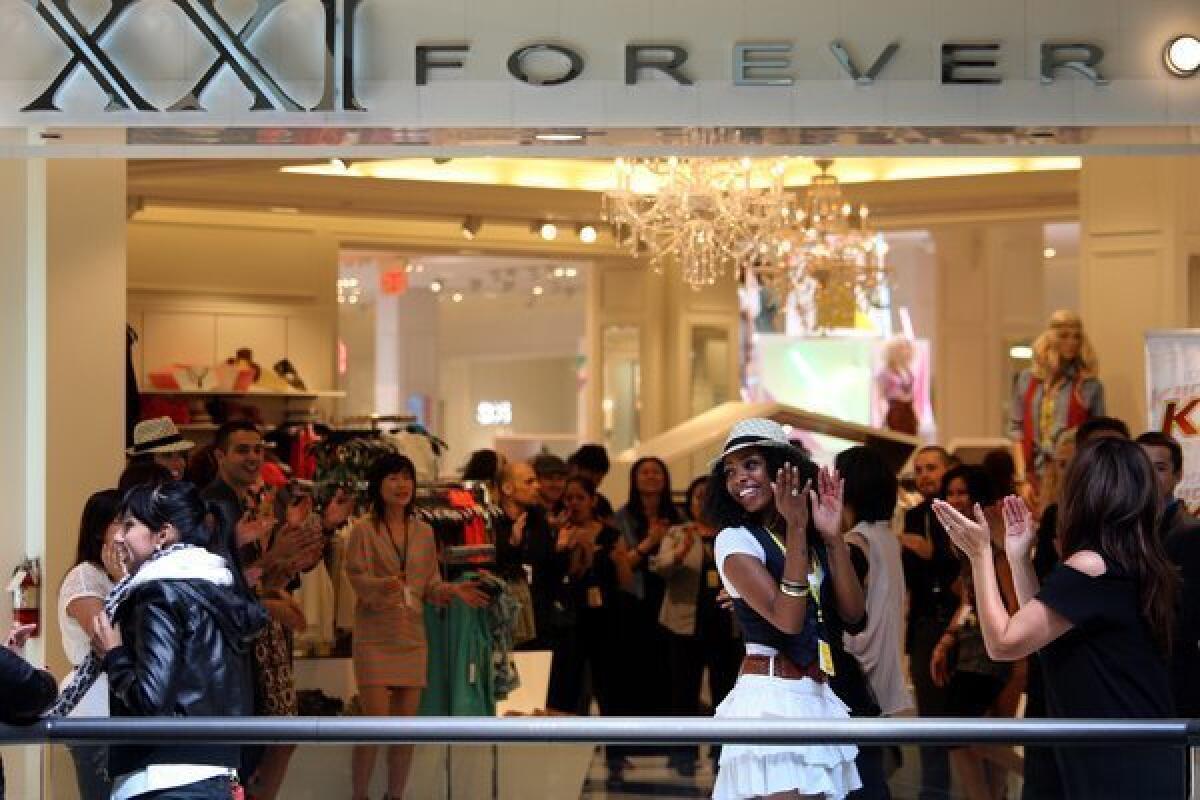 Cheap-chic clothier Forever 21 is accused of being cheap to its workforce.
The Labor Department said an investigation into the Los Angeles retailer uncovered evidence of "significant" violations of federal laws on minimum wage, overtime and record-keeping by vendors supplying the company.
Now, the agency is trying to get their hands on data documenting wages, hours and employment practices at Forever 21's contractors and manufacturers. The Labor Department is trying to compel Forever 21 to comply with a subpoena handed down in August after the company refused to cooperate.
Ruben Rosalez, regional administrator for the department's West division, said investigators since 2008 have found dozens of vendors for Forever 21 manufacturing under "sweatshop-like conditions."
"When companies like Forever 21 refuse to comply with subpoenas, they demonstrate a clear disregard for the law," Rosalez said in a Thursday statement. "The Labor Department will use all enforcement tools available to recover workers' wages and hold employers accountable."
In its defense, Forever 21 said it offered to meet with the agency and "promptly responded" to the subpoena with information that resolved the investigation.
Forever 21 "is surprised and disappointed that the department declined to meet before filing this action but looks forward to working with them to address any issues," the company said in a statement.
Scrutiny of Forever 21 is part of a larger agency effort to crack down on the Southern California garment industry, where "repeated and widespread" violations of federal labor laws is commonplace. Over the last five years, the department has investigated more than 1,500 cases in the area and recovered more than $11 million in back wages for about 11,000 workers, the statement said.
One systemic problem plaguing the garment industry is that workers are usually not paid by the hour but instead are compensated on a so-called piecemeal rate for every garment produced. That amount is often low enough to violate minimum wage standards.
Forever 21, which is owned and operated by a family of Korean Christians, has come under fire before for labor problems. In 2001, more than a dozen employees sued the company for failing to pay overtime while creating an unsafe work environment.
ALSO:
Target, Neiman Marcus unveil holiday collection with top designers
Popular Halloween costumes: Witches, superheroes, athletes, oh my!
Follow Shan Li on Twitter @ShanLi