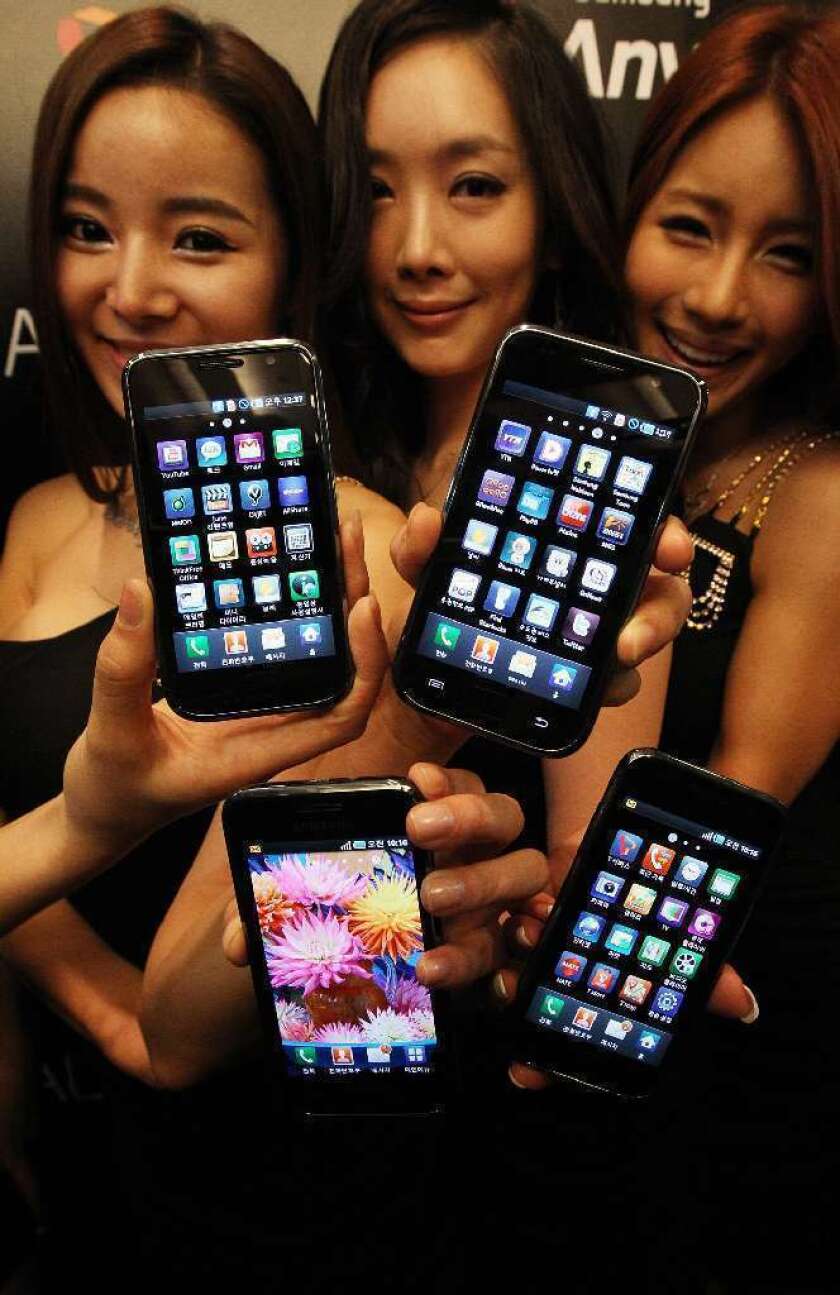 SAN FRANCISCO -- Google Inc. is under fire from a coalition of companies including Microsoft Corp. which have called on European antitrust authorities to launch an investigation into the Internet giant's dominance on smartphones.
The FairSearch group alleges Google is violating European antitrust laws by giving away its Android mobile operating system to device manufacturers on the condition that its applications such as Google Maps and YouTube be prominently displayed on devices.
Android mobile software is installed on about 70% of new smartphones, making it the dominant mobile software platform around the world.
"Google is using its Android mobile operating system as a 'Trojan horse' to deceive partners, monopolize the mobile marketplace, and control consumer data," said Thomas Vinje, Brussels-based counsel to the FairSearch coalition.
Google is already the subject of a two-year investigation in Europe for allegedly abusing its dominance in online search. Critics including Microsoft allege Google favors its own services in search results. Google settled a similar probe by the Federal Trade Commission in January without making any major concessions.
Rutgers law professor Michael Carrier called the Fairsearch claim "not the strongest" but one the commission "will closely examine."
FairSearch could rely on past challenges to Microsoft for tying its Windows Media player to its Windows operating system, he said.
"This could conceivably be a 'tying' claim, by which a buyer that wants Product A (the Android operating system) is forced to also purchase Product B (Google apps placed in a prominent position)," Carrier said. "I'm not sure that apps really are separate products from the operating system (users would tend to demand a system with apps.)"
Harvard business professor Ben Edelman said there could be antitrust concerns with Google's "take it or leave it" approach.
"Some carriers would be happy to make Bing search or Yahoo maps their defaults if they were paid a bit to do so," Edelman said. "If the carrier wants to preinstall any Google apps, the carrier must take numerous apps per Google's contract. So carriers have little real choice – they have to keep Google as the default. This suppresses competition in fields that could otherwise have multiple viable competitors."
University of Iowa law professor Herbert Hovenkamp said he had not yet read the complaint but said he doubted it had much chance of success.
"It's been part of this group's strategy to complain about any Google venture that is either successful or has a robust chance of success," Hovenkamp said. "So far there hasn't been any substance to these complaints that would suggest antitrust issues."
ALSO:
Google draws fire over data sharing on app store
Google faces more privacy probes, possible fines in Europe
---