It's Apple and CalPERS vs. Greenlight in stock proposal showdown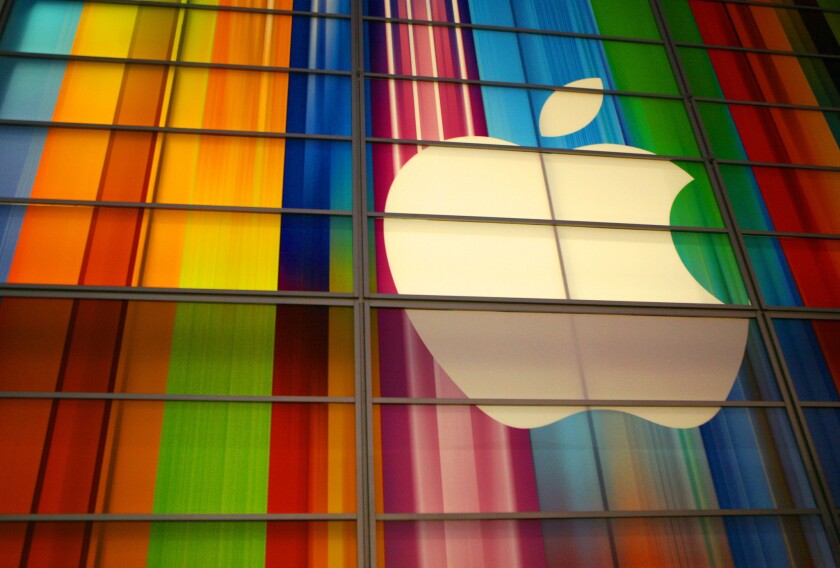 Shareholder anger over Apple's recent stock swoon has finally spilled into public view. Now, a shareholder lawsuit filed Thursday promises to set up a dramatic showdown later this month at Apple's annual shareholder meeting.
On one side will be Greenlight Capital, a fund run by notable short-seller David Einhorn. Greenlight has been pushing Apple for the last year to distribute a special class of stock to shareholders to enhance the value of their holdings.
On the other side will be Apple, which has asked shareholders to vote on a proposal in its latest proxy that would eliminate the ability to distribute such preferred stock. To help carry the day with shareholders, Apple has enlisted the help of an organization that had long been critical of the company's governance practices: CalPERS, or the California Public Employees' Retirement System.
CalPERS apparently liked the fact that Apple's proposal called for the majority election of all directors, in addition to the elimination of what CalPERS termed the "blank check" preferred stock.
QUIZ: Test your Apple knowledge
The move by Einhorn made clear why Apple had been seeking an alliance ahead of the Feb. 27 annual meeting in Cupertino. The company has a fight on its hands.
In a letter to shareholders declaring his challenge, Einhorn said his firm believed Apple's stock had been undervalued even before it fell almost 35% in recent months.
"However, like many other shareholders, Greenlight is dissatisfied with Apple's capital allocation strategy," Einhorn wrote. "The combination of Apple's low (and shrinking) price to earnings multiple and $137 billion (and growing) hoard of cash on the balance sheet supports Greenlight's contention that Apple has an obligation to examine all options to create and unlock additional value."
In addition to the dividends Apple began paying in the past year and the stock buyback program underway, Einhorn wants the company to distribute a special preferred class of stock to shareholders. Einhorn argues that these additional shares would allow the company to reward shareholders without having to repatriate billions of dollars the company has stashed overseas that would require the company to pay hefty taxes.
"Apple has $145 per share of cash on its balance sheet. As a shareholder, this is your money," Einhorn wrote. "Though Apple recently commenced paying a common dividend and initiated a nominal share repurchase program, we believe that there is much more that the Board should do for shareholders. We believe that it is important for shareholders to send Apple's Board the message that the current capital allocation policy is not satisfactory, and that after considering all options, Apple's Board should act to unlock the latent value of Apple's balance sheet and franchise."
In addition to announcing the challenge to Apple's shareholder proposal, Greenlight also filed a lawsuit in U.S. federal court in New York to block the amendment, saying such a move violates shareholders' rights.
"As holders of more than 1.3 million Apple shares, Greenlight is alarmed that Apple is attempting to eliminate preferred stock from its corporate charter, hindering its ability to unlock value for shareholders," Einhorn wrote in his shareholder letter. "This is an unprecedented action to curtail the Company's options. We are not aware of any other company that has ever voluntarily taken this step. Furthermore, over 90% of the S&P; 500 companies have the flexibility to issue similar preferred shares."
Greenlight said it informed Apple on Wednesday of its intent to challenge the proposal, and that the company promised to reevaluate the idea, but did not remove the proposal from the ballot.
Greenlight also noted that Apple had bundled the stock proposal with two other reforms, including the majority election of directors, which it supported. It said the tactic was meant to confuse shareholders into voting for a package of reforms, even if it included the stock change that was not in their interests.
Apple and CalPERS have not responded to request for comment.
ALSO:
German buys one song, wins $13,525 iTunes gift card
Apple, Dell, Microsoft and life's little ironies
Shipping times for Apple's new 128 GB iPads listed as 1 to 3 days
Follow me on Twitter @obrien.
---
Your guide to our clean energy future
Get our Boiling Point newsletter for the latest on the power sector, water wars and more — and what they mean for California.
You may occasionally receive promotional content from the Los Angeles Times.