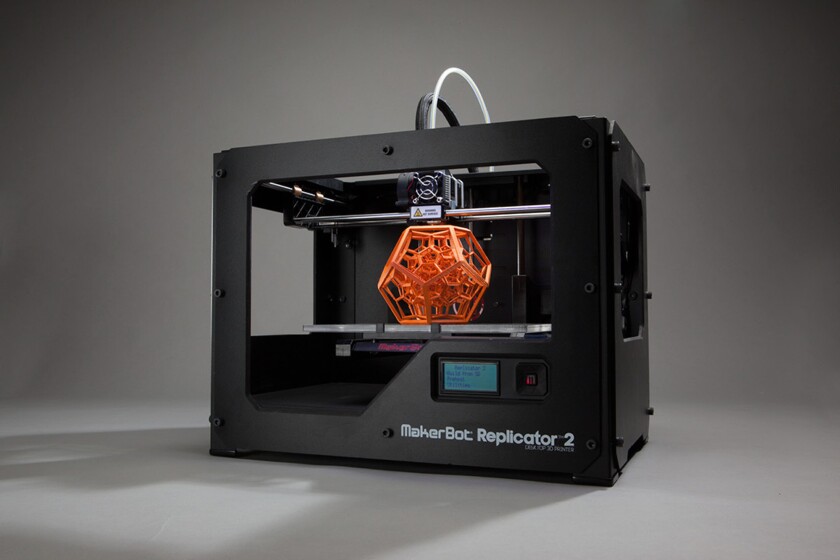 Three-dimensional printing giant Stratasys Ltd. is venturing into the burgeoning consumer market for affordable 3-D printers by acquiring rival MakerBot Industries for $403 million in stock.
Stratasys said the deal will enable the Eden Prairie, Minn., company to offer affordable desktop printers, which is Makerbot's specialty.
The deal is yet another sign of the emerging market for consumer 3-D printers, which are machines that "print" 3-D objects typically by depositing layer upon layer of material following a software-created design.
The technology has been used for decades in industrial sectors such as automotive and aerospace to create parts and prototypes. It has entered the consumer market with printers priced from a few hundred dollars to several thousand and e-commerce sites where shoppers can order and customize clothing, gadget accessories, toys and other products.
PHOTOS: Top smartphones of 2013
David Reis, chief executive of Stratasys, said an interview that the acquisition will enable Stratasys, which has focused on high-end printers for manufacturing and prototyping, to jump into the consumer market.
"Makerbot is the undisputed leader in desktop printing," Reis said. "Joining forces with Makerbot will make it possible for Stratasys to offer a full range of products."
Makerbot CEO Bre Pettis said the market for affordable 3-D printers "has a lot of potential."
"What we found when we started is that a lot of people didn't know what 3-D printing was," he said. "And now a lot of people know what 3-D printing is and more people either have one or know someone who has a 3-D printer."
Analysts said the market has been growing rapidly over the last few years and still has huge potential to upend manufacturing by lowering the cost for customizable and do-it-yourself design. Companies are also experimenting with materials such as metal, chocolate and living cells.
Industry experts say that in the future, the printers could create objects as diverse as human organs, chocolate bars and skyscrapers.
The 3-D printing market is estimated to hit $10.8 billion by 2021, according to consulting firm Wohlers Associates, which tracks the sector. Last year, the industry pulled in $2.2 billion, compared with $1.8 billion in 2008.
Under the deal, which awaits regulatory approval, MakerBot's owners will receive 4.76 million newly issued shares of Stratasys. If certain performance targets are met, they could receive an additional 2.38 million shares at the end of next year.
Makerbot will operate as a subsidiary of Stratasys and retain its own name, products and management structure. The deal is expected to be completed by the third quarter of this year.
ALSO:
HTC's Butterfly S, a big smartphone with a long battery life
Facebook is seeking smartphone partnership with Samsung
Clear your cache: Websites store personal data on your Web browser
Follow Shan Li on Twitter @ShanLi
---