Mark Zuckerberg's Fwd.us draws fire from some in tech industry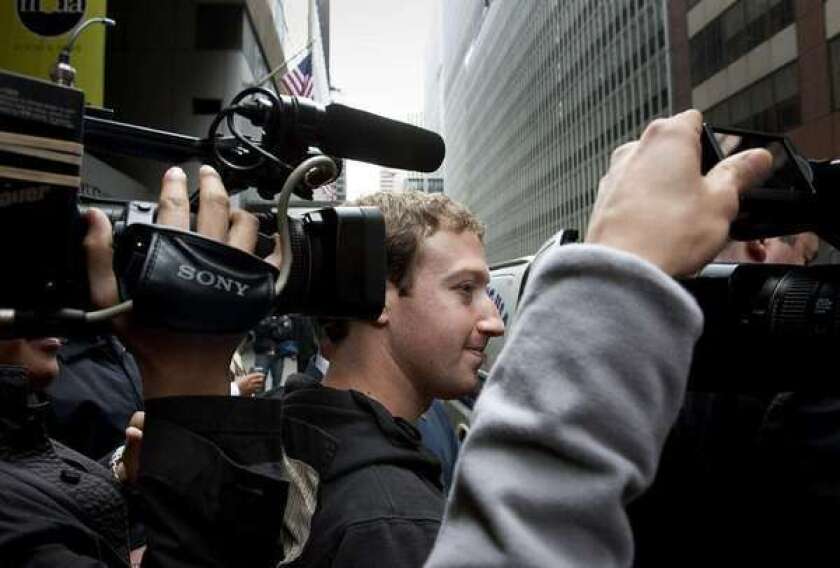 SAN FRANCISCO -- Facebook co-founder and Chief Executive Mark Zuckerberg's new political advocacy group Fwd.us is drawing unfriendly fire from some in the technology industry.
A few prominent voices from the industry have voiced unhappiness with some of the group's hardball tactics, including running controversial TV ads for conservatives to gain their support for comprehensive immigration reform.
Twitter co-founder Evan Williams tweeted a blog post on his new company Medium's website which accused Fwd.us of "employing questionable lobbying techniques, misleading supporters and not being transparent about the underlying values and long-term intentions of the organization."
"The leaders of the technology industry (and of Fwd.us) have built their careers on bringing meaningful change to the world. They should be doing the same in Washington," wrote startup founder Josh Miller.
Fwd.us spokeswoman Kate Hansen said the organization planned to stay the course.
"We recognize that not everyone will always agree with or be pleased by our strategy," Hansen said in an emailed statement. "Fwd.us remains totally committed to supporting a bipartisan policy agenda that will boost the knowledge economy, including comprehensive immigration reform."
Fwd.us has tech all-star backers such as Microsoft co-founder Bill Gates and Google's Eric Schmidt. It has hired a team of seasoned Washington veterans including Rob Jesmer, who was executive director at the National Republican Senatorial Committee, and Joe Lockhart, a former White House spokesman under President Clinton. But its politics-as-usual gamesmanship seems to be out of step with some in the tech industry, particularly those who invest in clean technology.
"Will Fwd.us prostitute climate destruction & other values to get a few engineers hired & get immigration reform?" venture capitalist Vinod Khosla asked on Twitter, linking to a newspaper article about the controversy over the group's ads.
Keith Rabois, a partner at Khosla Ventures, is a contributor to Fwd.us. Elon Musk, co-founder of Tesla Motors and chairman of SolarCity, is also a contributor.
Technology entrepreneur Anil Dash reflected in a lengthy blog post on what he thinks Fwd.us gets right and wrong, after meeting with its founder Joe Green.
"The tech industry is going to have to reckon with exactly how real the realpolitik is going to get," Dash wrote. "If we're finally moving past our innocent, naive and idealistic lack of engagement with the actual dirty dealings of legislation, then let's try to figure out how to do it without losing our souls."
ALSO:
Zuckerberg's advocacy ads under fire

Facebook CEO Zuckerberg launches lobbying vehicle Fwd.us
Mark Zuckerberg's political wingman: Fwd.us founder Joe Green
---
Your guide to our new economic reality.
Get our free business newsletter for insights and tips for getting by.
You may occasionally receive promotional content from the Los Angeles Times.