Andrea McNichol has made her mark as a handwriting expert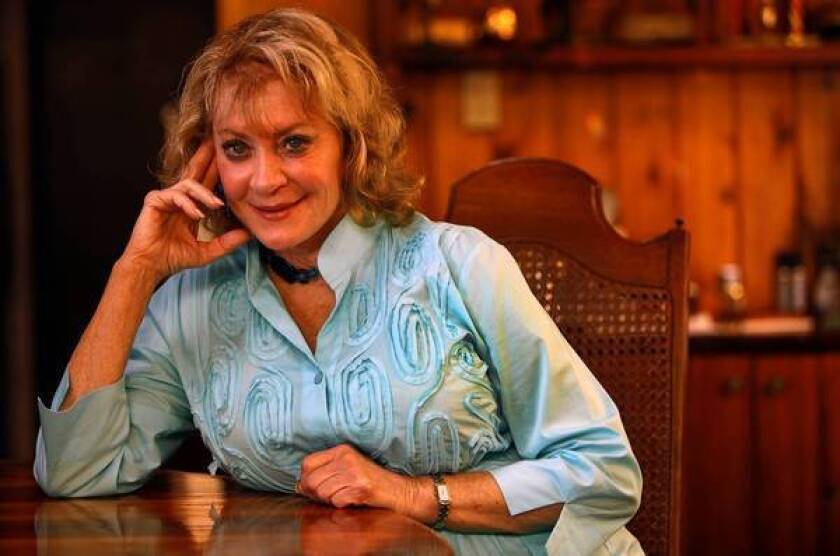 The gig: Los Angeles graphologist Andrea McNichol is no stranger to high-profile court cases. As an examiner of questioned documents, she has worked on the murder trials of O.J. Simpson and Ted Bundy and the legal challenge of Howard Hughes' will. Clients of McNichol, the author of "Handwriting Analysis: Putting It to Work for You," include the FBI, other law enforcement agencies and Fortune 500 companies.
Baseline: McNichol has used her knowledge of handwriting to assess death threats, debunk hoaxes and expose fraud. In court, she may be asked to testify whether a document was written by a particular person or was doctored. Her forensic examinations help detectives determine whether people are trying to disguise their writing by using their non-dominant hand, whether they are ill or illiterate or whether they were educated in Europe or the U.S., she said. "Anything that might narrow a pool of suspects."
Headlines: In the O.J. Simpson case, a tell in his alleged suicide note pointed to its insincerity. "He put a happy face inside the O," said McNichol, who has looked at scores of suicide notes over more than 40 years and never seen anything like it. Its length, at several pages, cast further doubt on it, she said. "They are usually quite brief."
Dotting her i's: McNichol assisted in a homicide case in which an Ohio woman and her teenage daughters were found dead in Clearwater, Fla. A brochure in the back seat of their car included handwritten directions to a wharf near where the bodies were found. McNichol told investigators that if they could find the person who wrote the directions, they would have the murderer. After billboards in the Tampa Bay area displayed a blown-up sample of the note, a relative came forward. "The aunt calls and says, 'That's my nephew's writing,'" McNichol said. "It helped catch a very bad guy." The case remains her favorite, and solving it may have helped prevent other slayings.
The hook: In elementary school, McNichol struggled with her own handwriting, getting Cs and Ds in the subject. To improve, she studied the A students' writing samples displayed on the classroom wall and started to see patterns. "The outgoing people," she said, "had loud boisterous handwriting." Learning about handwriting and how to make it better grew into a lifelong interest. She further honed her skills working at her father's medical office, collecting samples of patients' handwriting before and after they became ill, as well as before and after taking medication. "I began to see that I could recognize when they were sick," she said.
A stroke of luck: A teenage McNichol found little support from her parents in pursuing her unusual hobby as a career. "Once I said I was interested in this they were so horrified I couldn't tell them anything anymore," McNichol said. Then she confided in her psychologist, who helped arrange for McNichol to study the subject at the Sorbonne in Paris and at the University of Heidelberg in Germany. It proved to be a turning point. "Had she pooh-poohed it, I wouldn't have had the background," said McNichol, who went on to study at UC Berkeley. "Back then, in the '60s, it was like you were interested in voodoo."
Descender: When McNichol started testifying in court, Berkeley was known as a hippie mecca — something the opposition would try to use to discredit her. A woman in the then male-dominated field of forensics and a former model, McNichol also had to overcome her youth. "There was this immediate prejudice against me," she said, "that I was not credible." The accumulation of experience and credentials changed perceptions. "Today, when my name is given to the opposition, a lot of times they fold outright," she said. "But it took at least 20 years for that Berkeley hippie woman to go away."
Flourish: A guest spot with late-night TV host Johnny Carson and a Time magazine feature in the early 1980s helped propel McNichol into the spotlight. Today the grandmother of two is offered more cases than she can take and travels only for the most lucrative assignments. She turns down TV appearances and most interviews. "I've had my 15 minutes of fame," she said. "I'm 68 and I'm getting tired."
A shaky future: The omission of cursive writing from the Common Core curriculum standards rankles McNichol. "The signatures I see these days are virtual check marks and little scribbles — a result of not knowing how to write," she said. Not teaching children to write deprives them of an essential lifelong skill, McNichol said. "We are losing sight of something that is so integral."
Outside the lines: Among her charitable causes are the nonprofits Children of the Night and My Friend's Place. "I help the kids with their self-esteem through handwriting," she said. "I have a thing for disadvantaged kids."
Passing the pen: Those interested in the field should take classes, apprentice at police departments and find someone respected to work alongside, McNichol advised. "You have to devote an incredible amount of time and energy to learn this," she said. Tenacity and fortitude help too. "You cannot let the skeptics pull you down."
---
Your guide to our clean energy future
Get our Boiling Point newsletter for the latest on the power sector, water wars and more — and what they mean for California.
You may occasionally receive promotional content from the Los Angeles Times.