Pharrell Williams drops price of Hollywood Hills compound to $10 million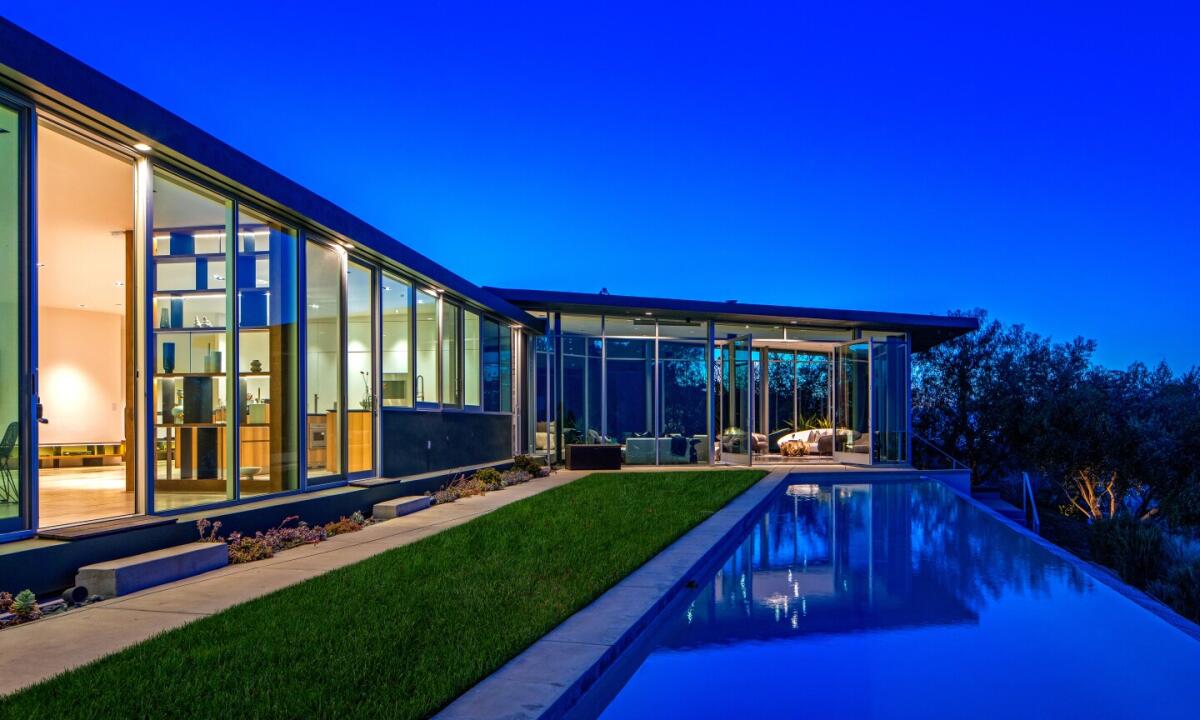 Pharrell Williams is getting serious about selling his Hollywood Hills home. The Grammy-winning artist just trimmed the price of his glass-covered compound in Laurel Canyon to $10 million, or $2 million less than he was asking last year.
He moved to Florida to quarantine in April, dropping $30 million on a waterfront mansion in Coral Gables. Since then, he's been shopping around his two L.A. homes and sold the larger one — a 17,000-square-foot mega-mansion that resembles a supervillain's lair more than a home — for $14 million.
The Hollywood Hills house features the same dramatic style, but on a smaller scale. Crawling across the top of a narrow ridge, it covers 6,100 square feet and comes with a laundry list of amenities including an outdoor movie theater, skate park, spa and 70-foot infinity pool across 1.5 acres.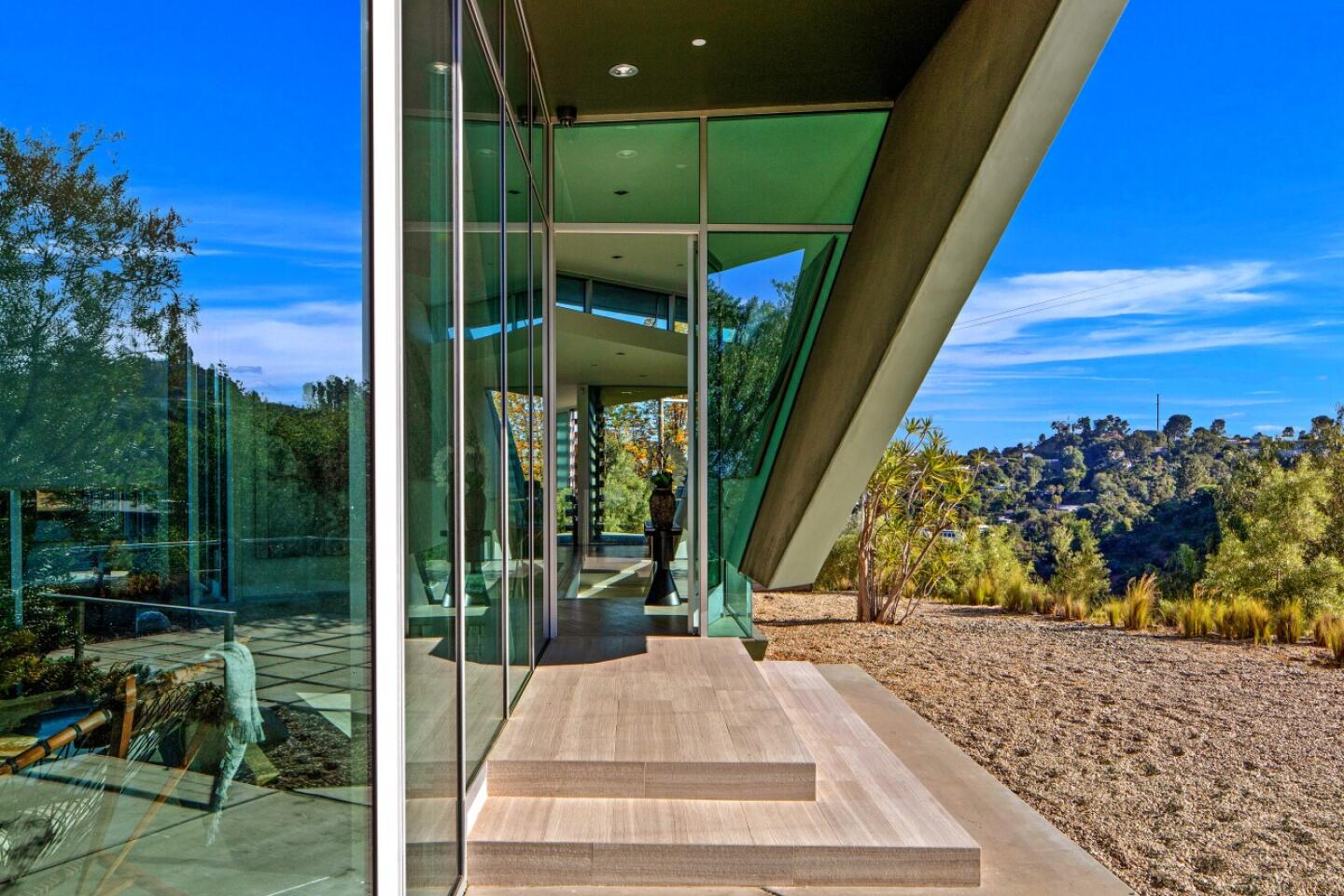 The entry.
(Anthony Barcelo)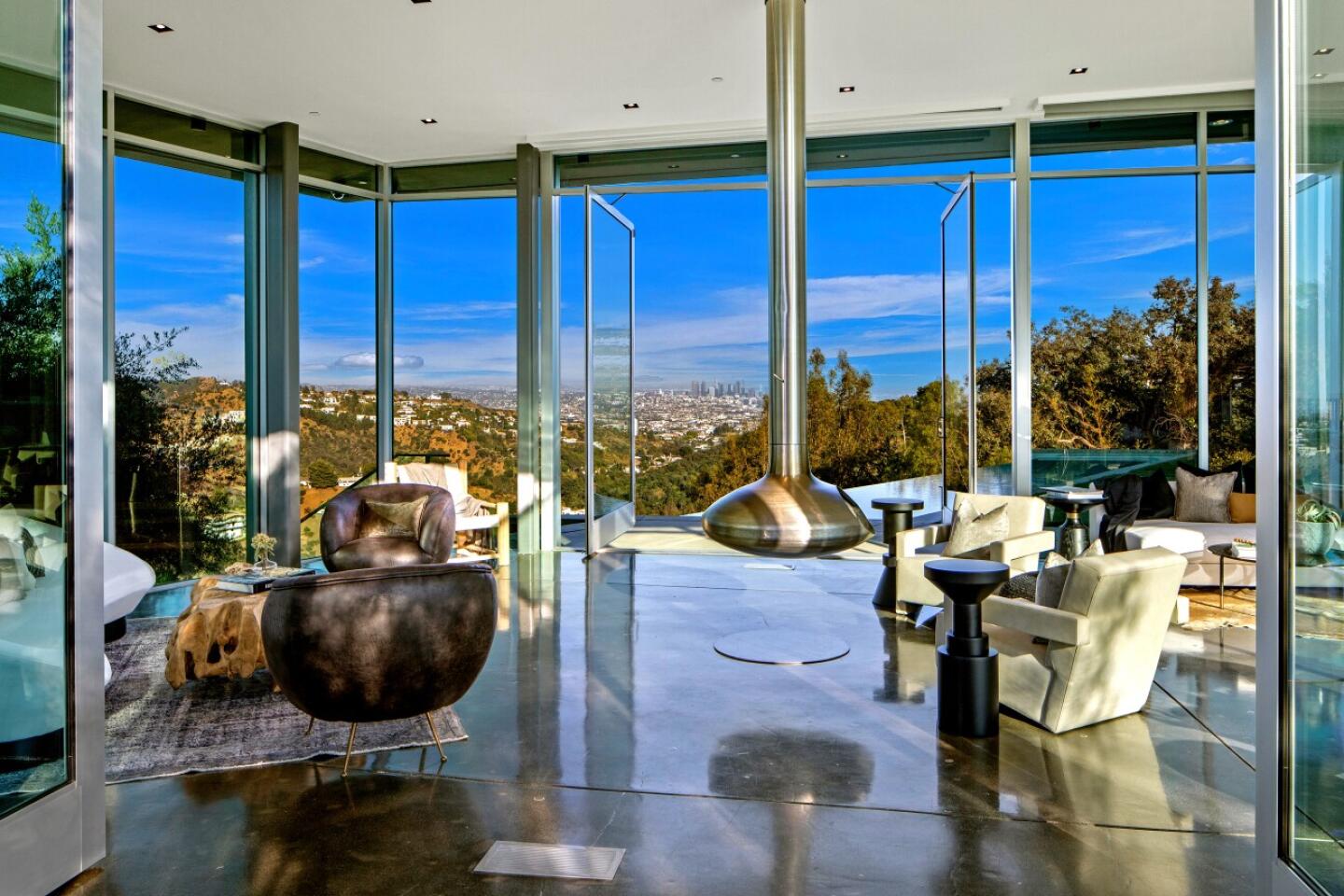 The living room.
(Anthony Barcelo)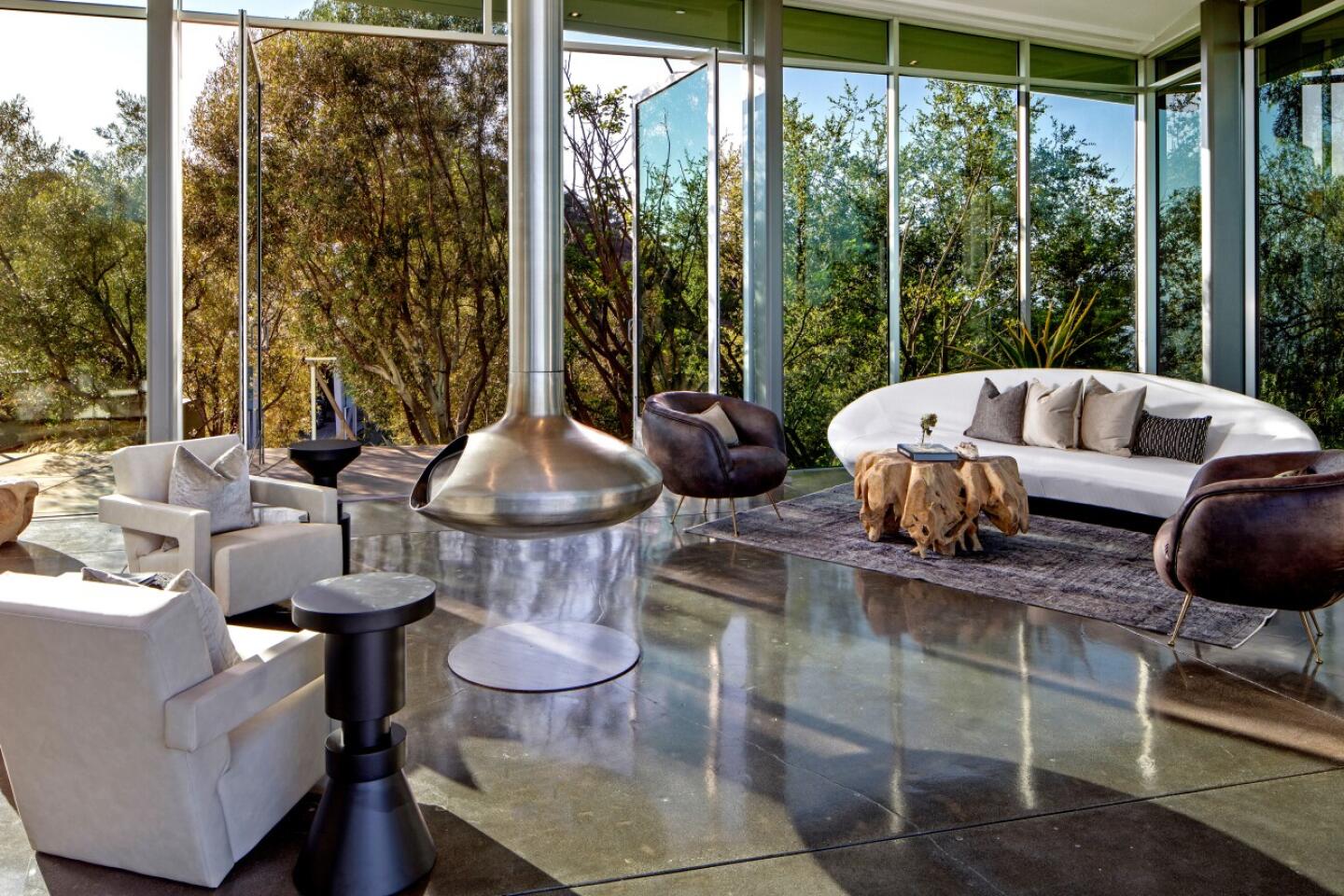 The fireplace.
(Anthony Barcelo)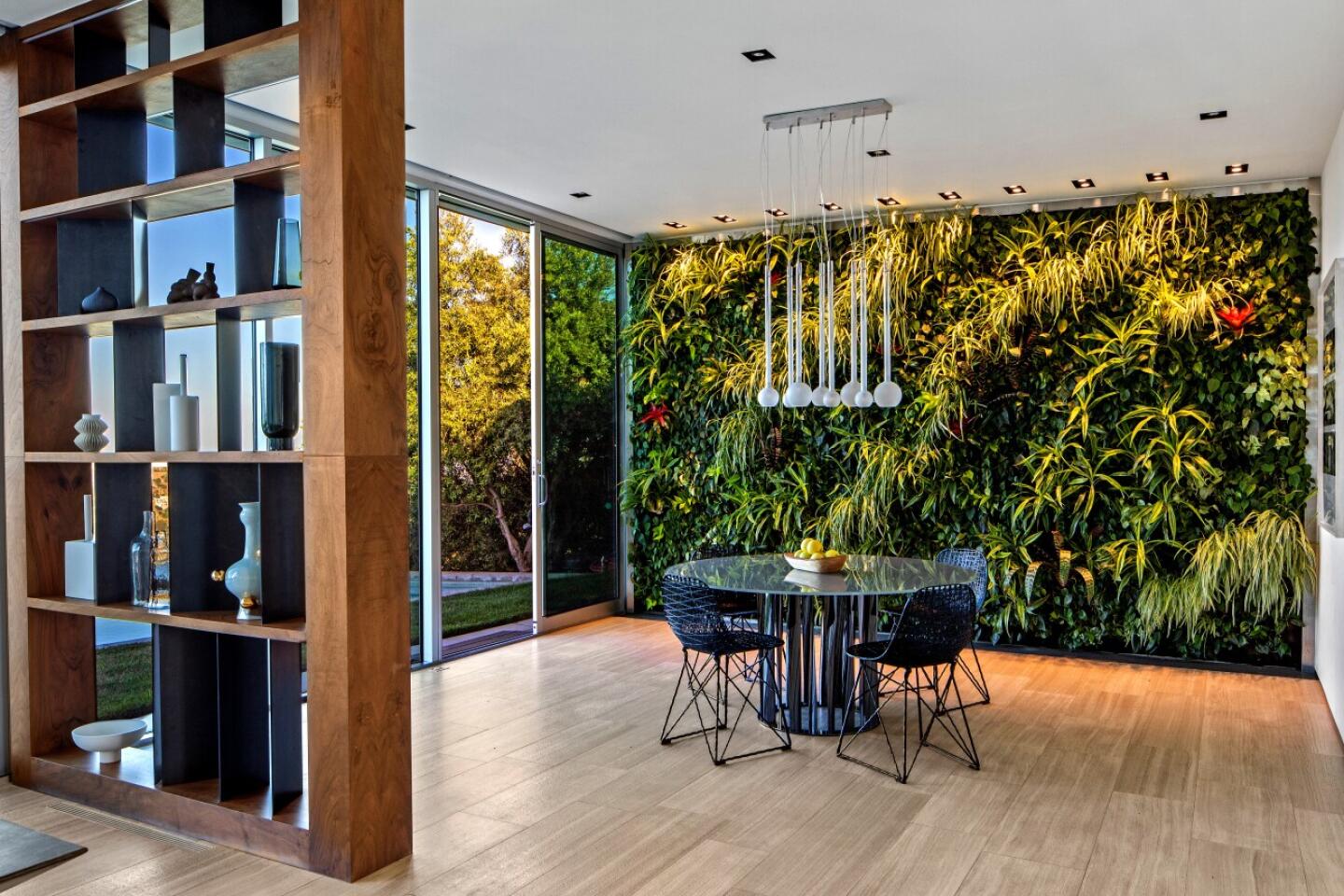 The dining room.
(Anthony Barcelo)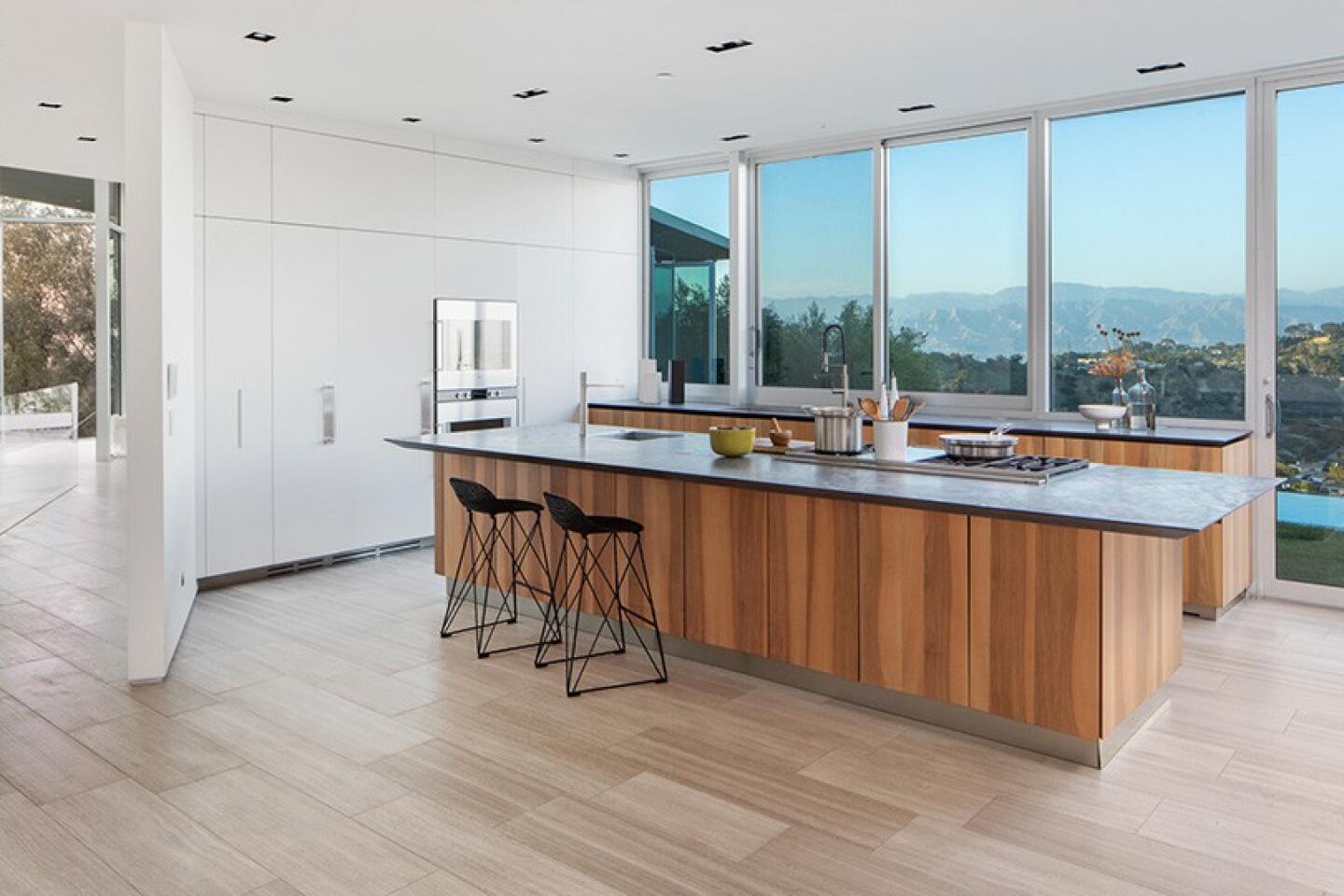 The kitchen.
(Anthony Barcelo)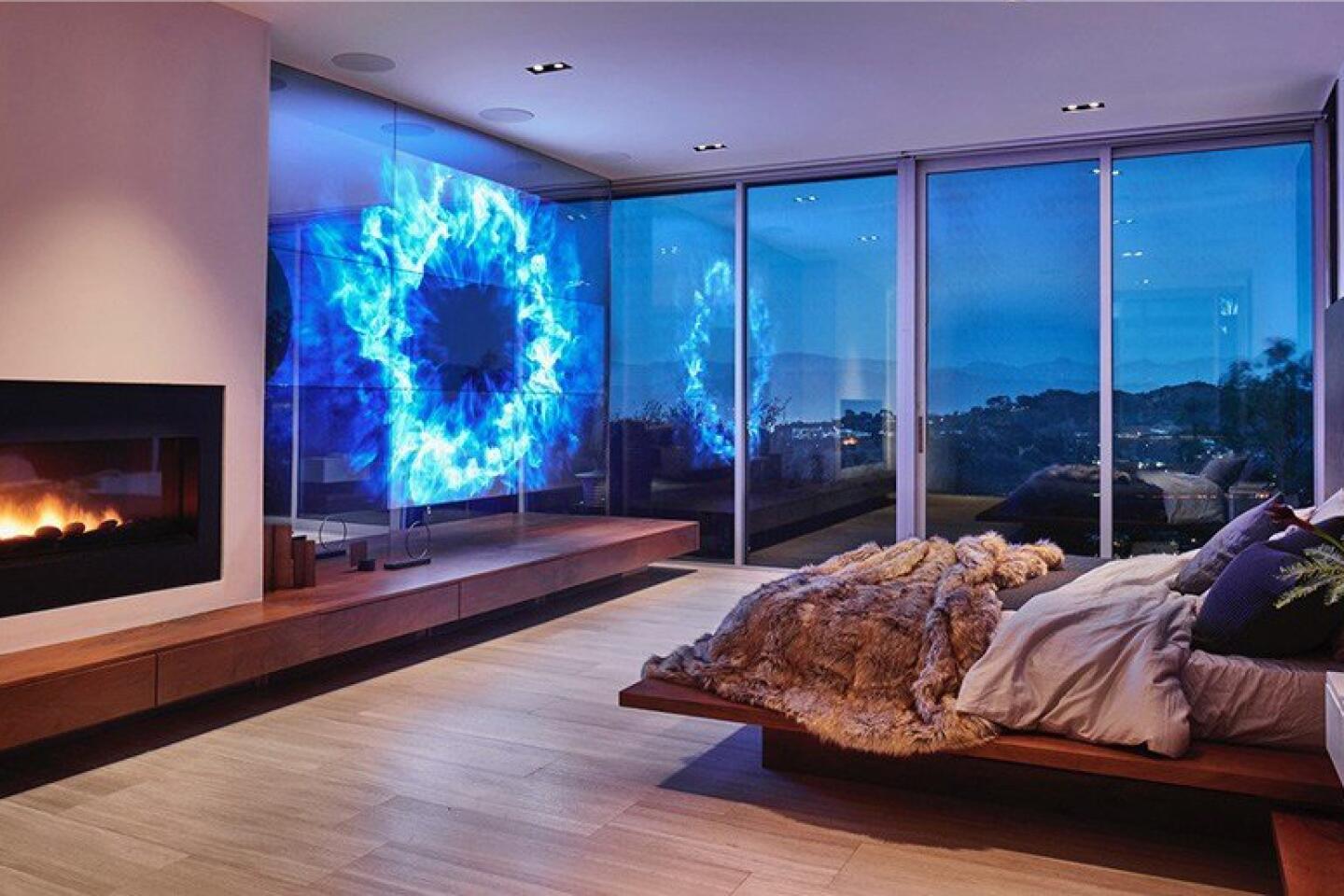 The bedroom.
(Anthony Barcelo)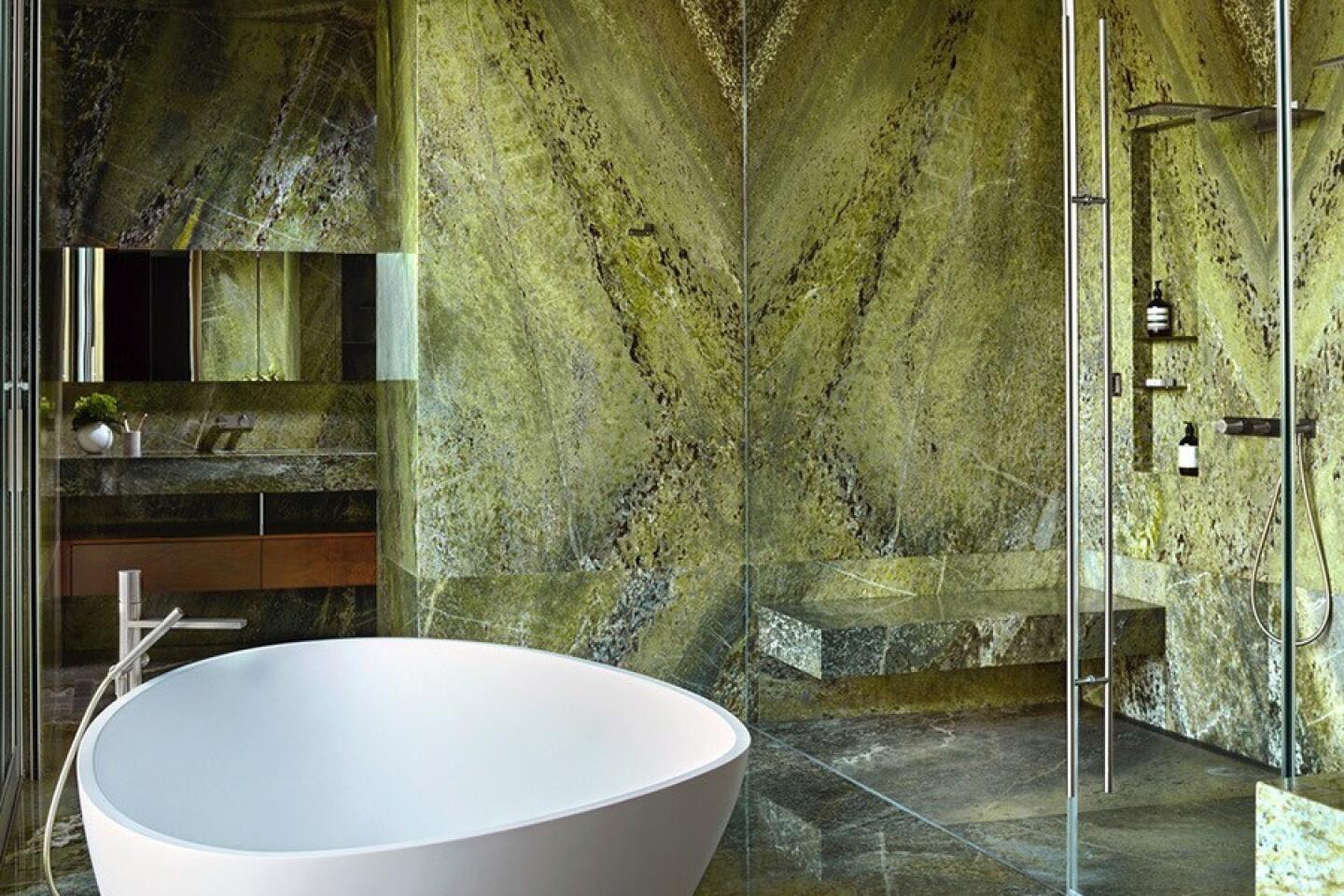 The bathroom.
(Anthony Barcelo)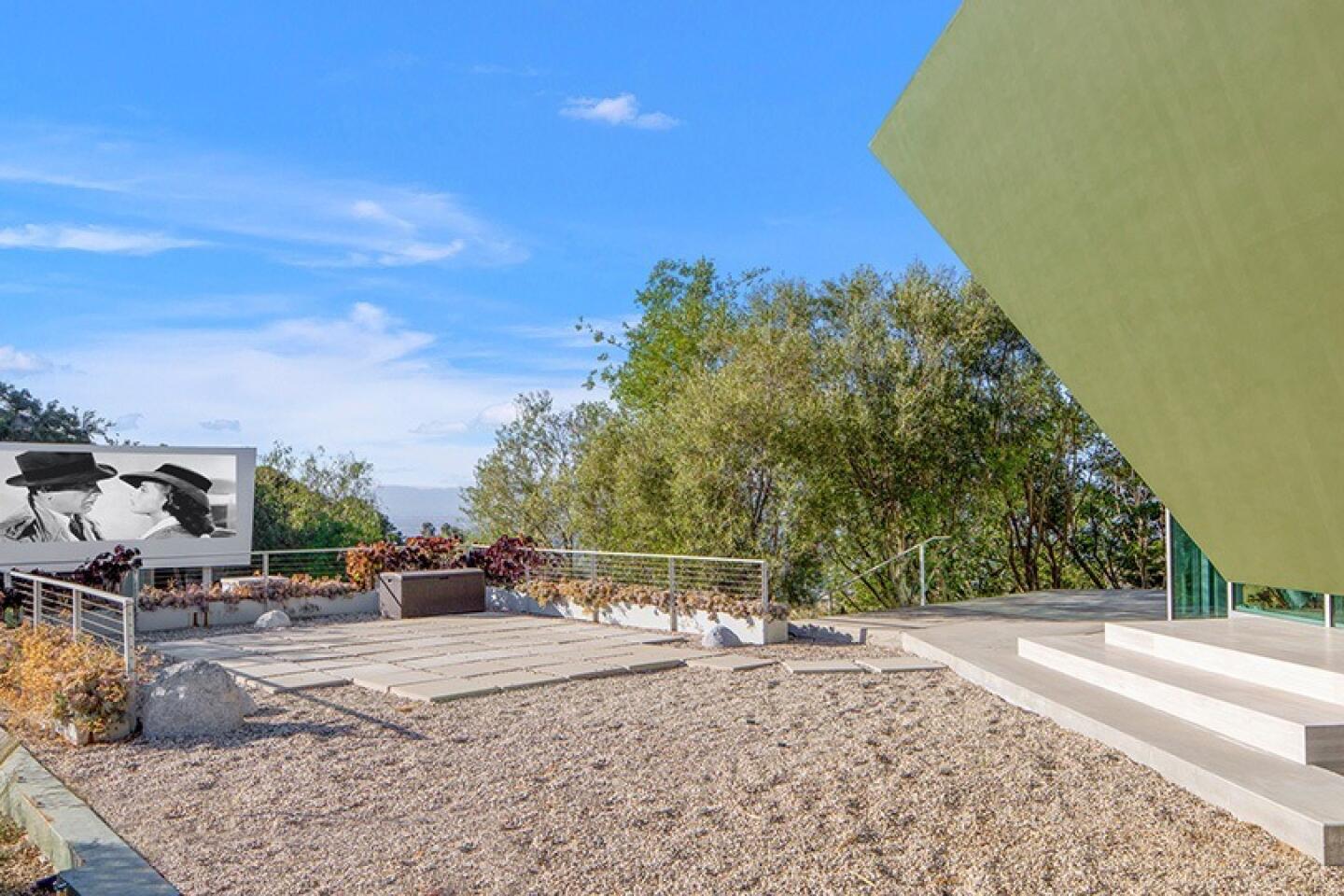 The movie theater.
(Anthony Barcelo)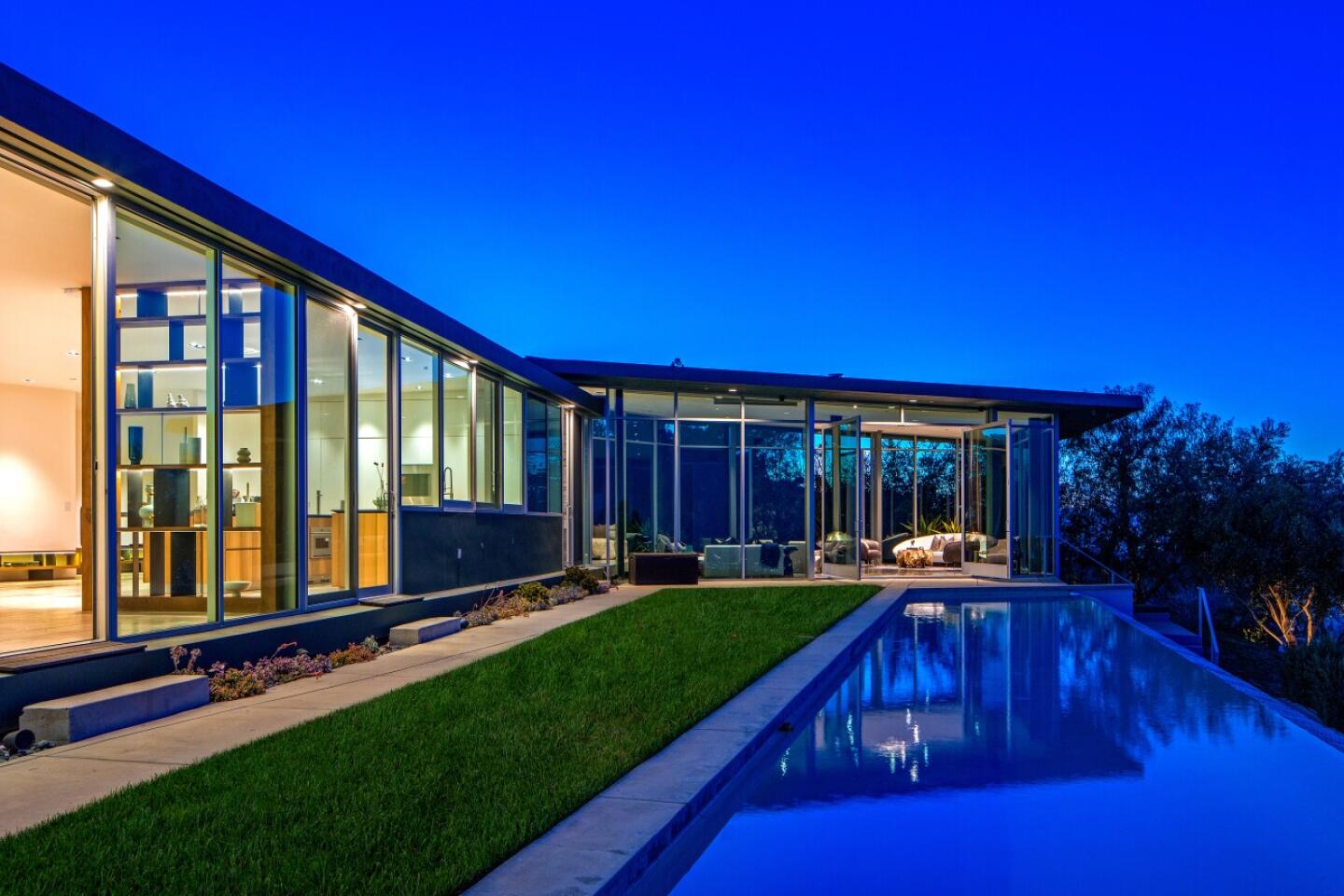 The pool.
(Anthony Barcelo)
Dubbed the Skyline Residence, the striking home was designed by Hagy Belzberg, who also handled the subterranean Holocaust Museum LA in Pan Pacific Park. His style is on full display here, as jagged lines and geometric shapes bring a museum-like feel to the exterior.
Inside, walls of glass capture sweeping city views. A fireplace dangles from the ceiling in the living room, and the dining room adds a garden wall.
The main house and guesthouse combine for five bedrooms and 5.5 bathrooms, including a primary suite with a 10-foot video wall, steam shower and onyx stone bathroom. Multiple entertaining decks overlook the city outside.
A singer, rapper, producer and fashion designer, Williams, known simply as Pharrell, formed the hip-hop production duo the Neptunes in the mid-'90s and started the band N.E.R.D. later that decade. He's won 13 Grammys and received two Oscar nominations — one for his hit song "Happy" and another for producing the film "Hidden Figures."
Branden and Rayni Williams of the Beverly Hills Estates hold the listing.