Public Storage billionaire wants $127.5 million for her Malibu compound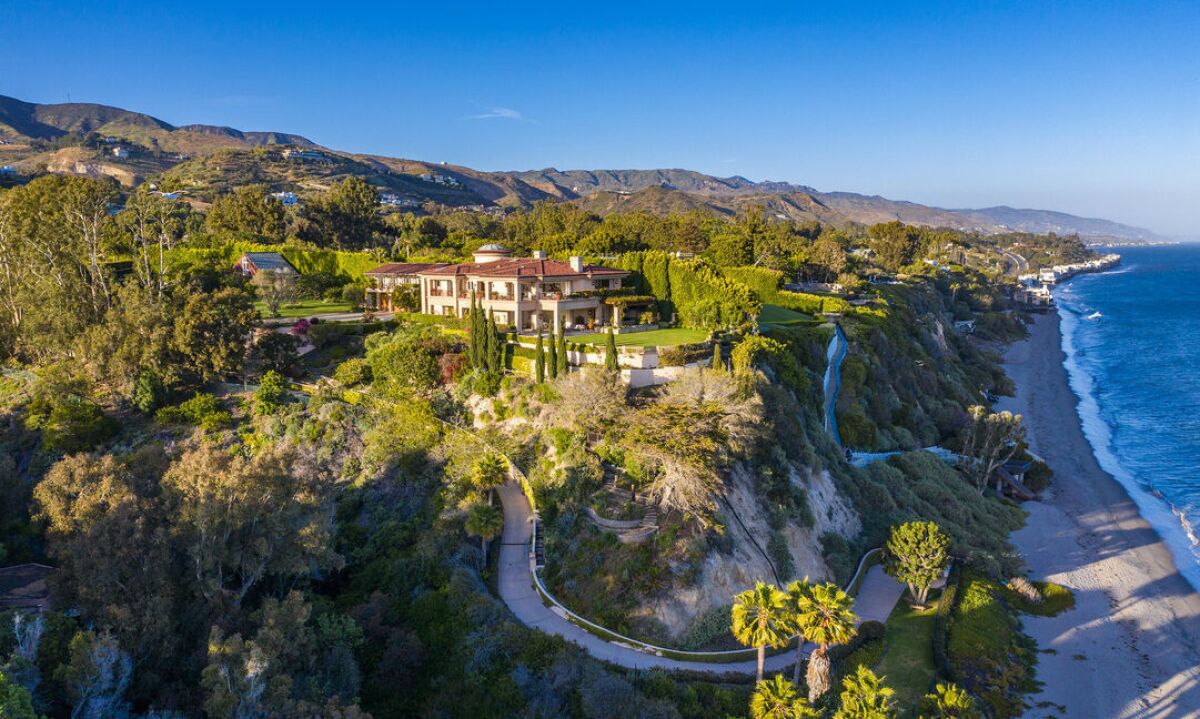 Tamara Gustavson — daughter of B. Wayne Hughes, the late self-storage titan who donated a record $400 million to USC — is asking $127.5 million for her prized Malibu estate.
It's a massive sum, and one that showcases the dramatic surge of Southern California's luxury market since the turn of the century. Records show Hughes bought the property for $20 million in 2003.
At $127.5 million, it's the fourth-priciest property on the market in L.A. County, but in a community as affluent as Malibu, all bets are off. Venture capitalist Marc Andreessen redefined the market last year when he paid $177 million for a Malibu compound, and former Disney Chief Executive Michael Eisner is currently shopping around his home a few miles away for $225 million.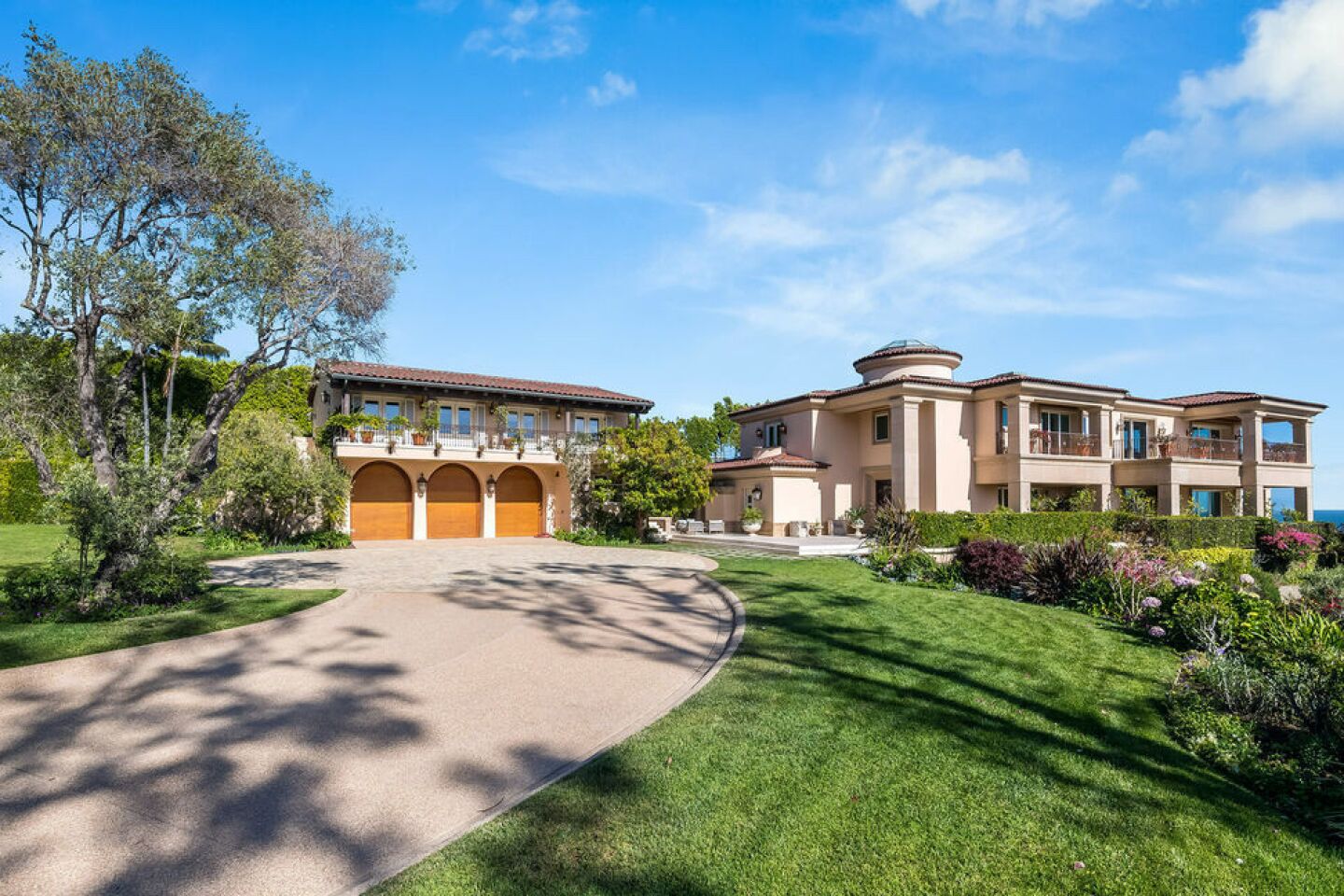 The main house.
(Adrian Anz)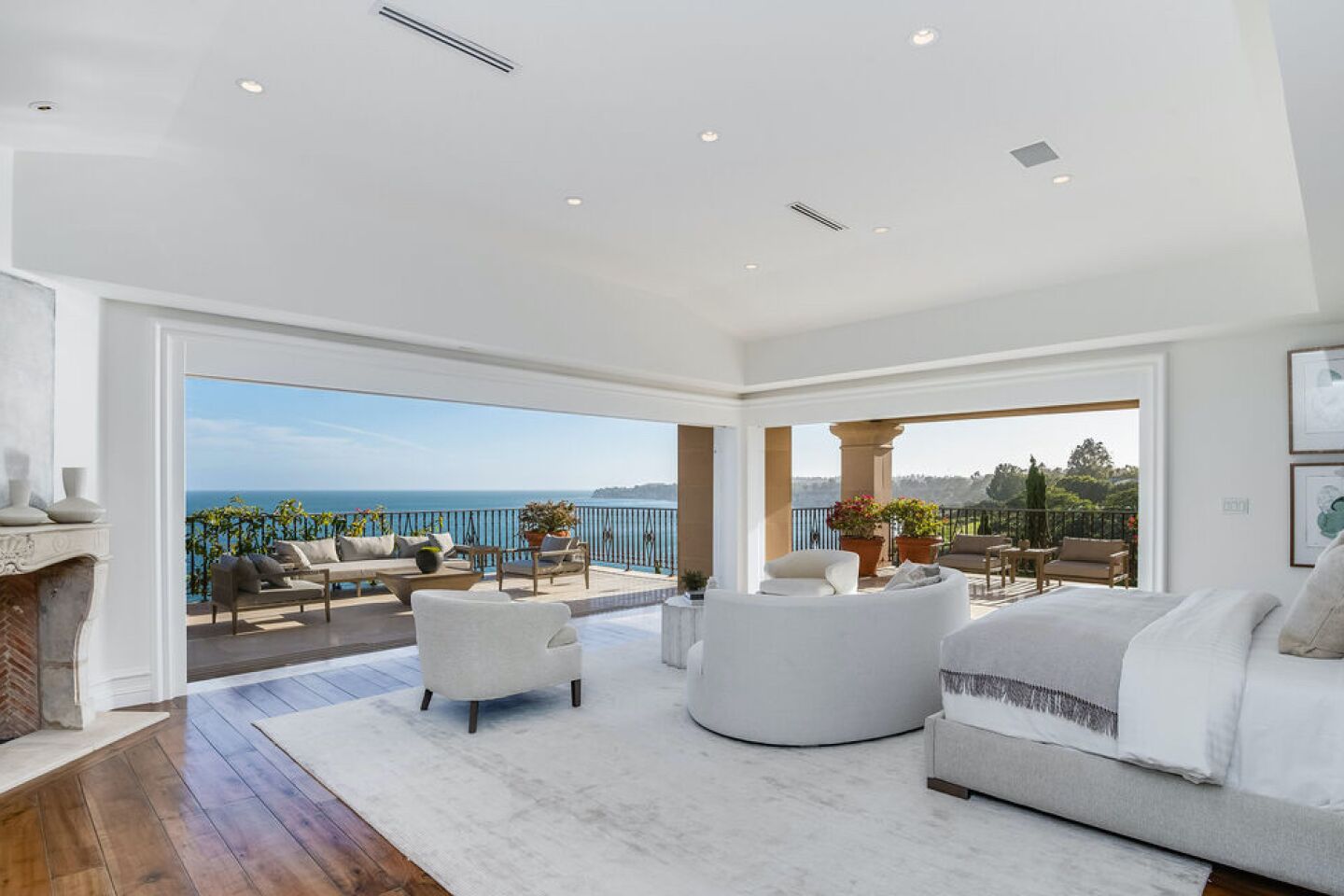 The bedroom.
(Adrian Anz)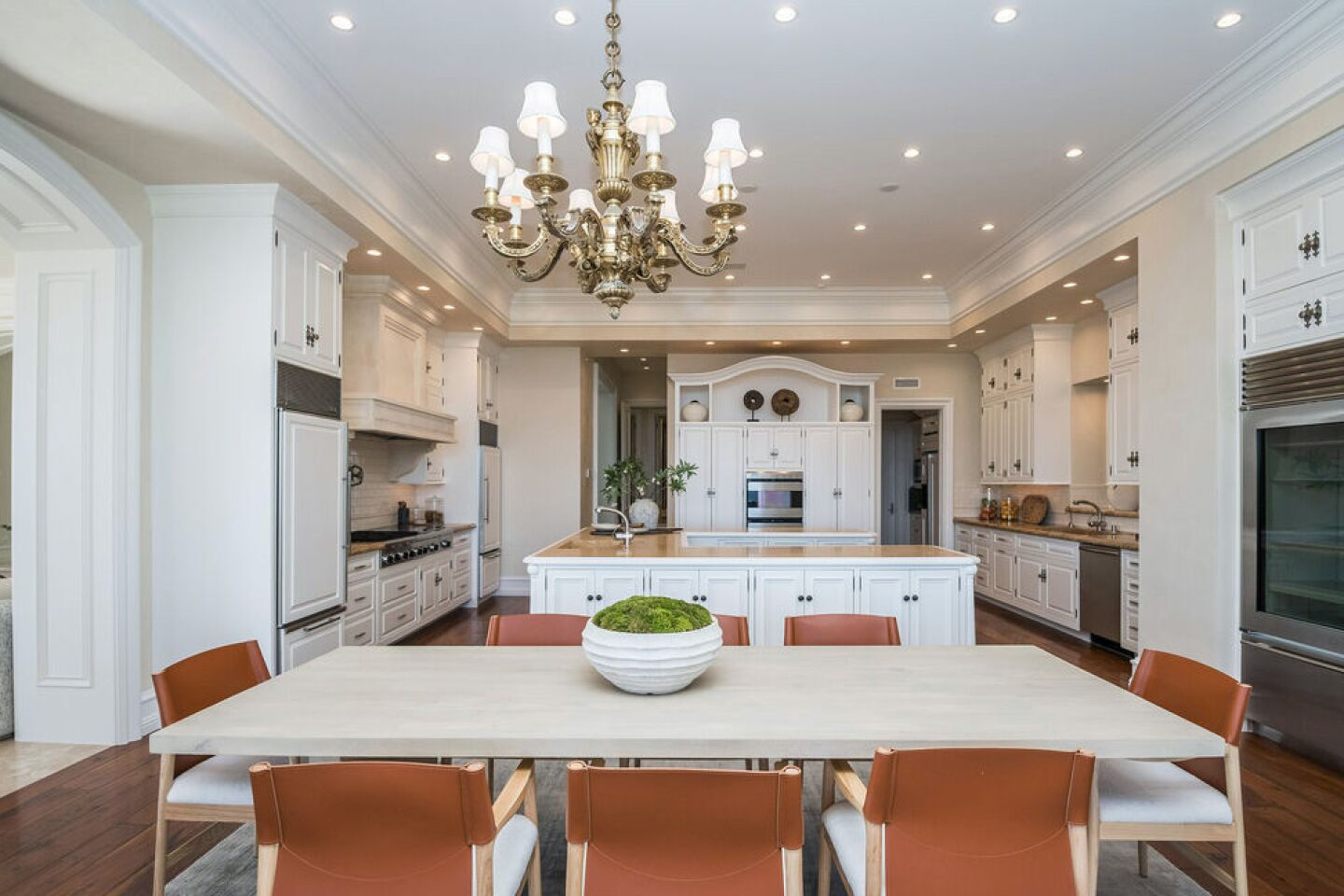 The kitchen.
(Adrian Anz)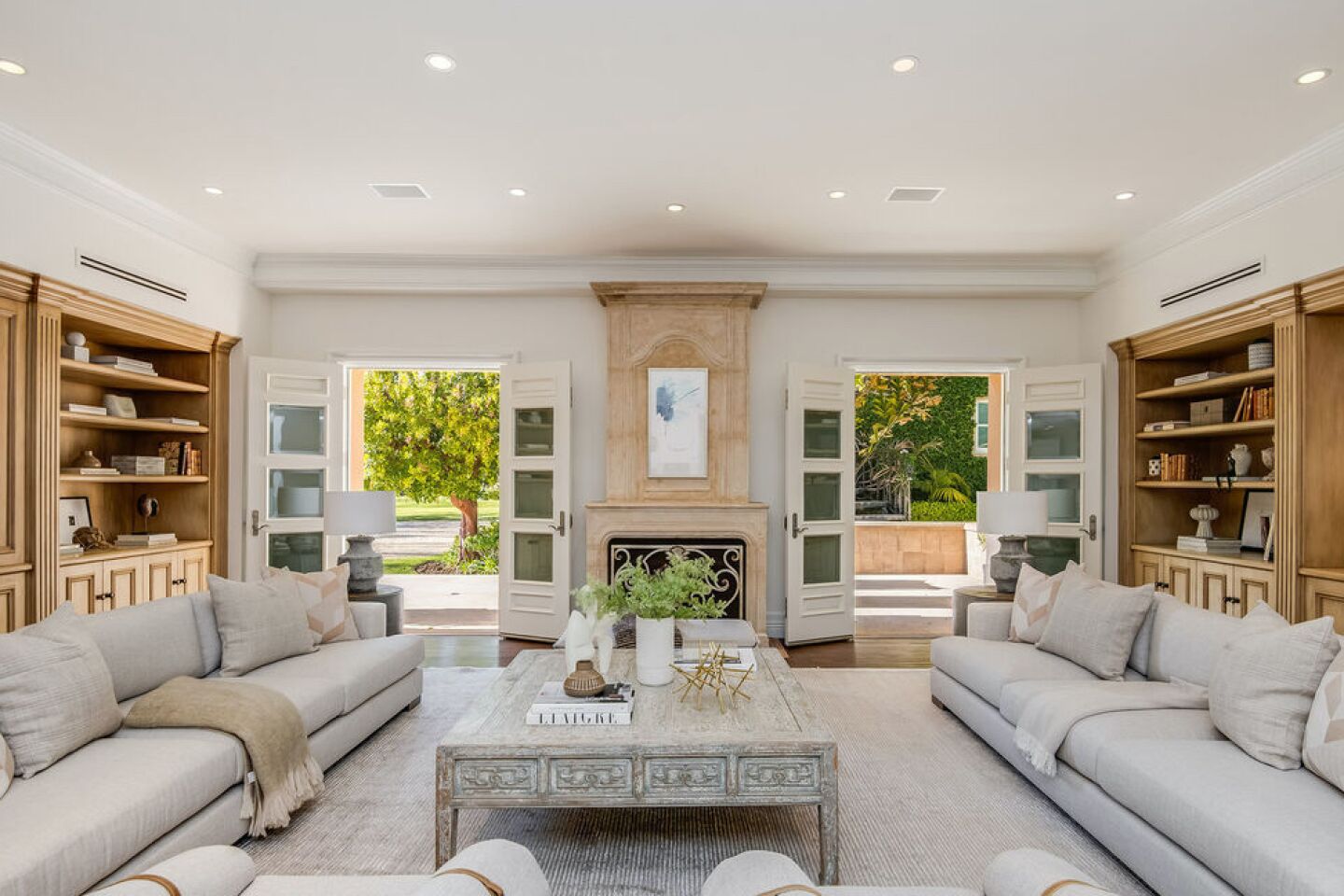 The living room.
(Adrian Anz)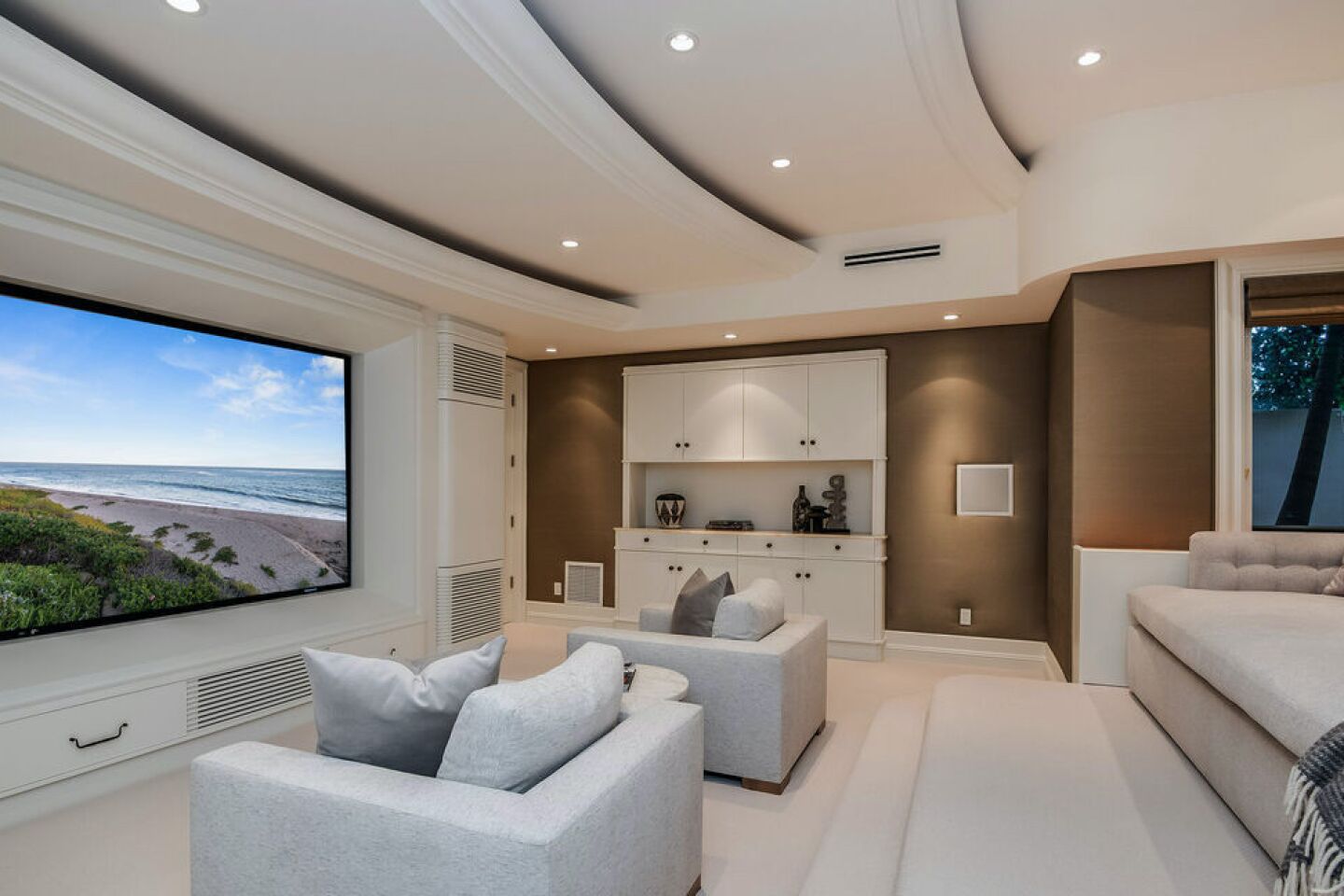 The theater.
(Adrian Anz)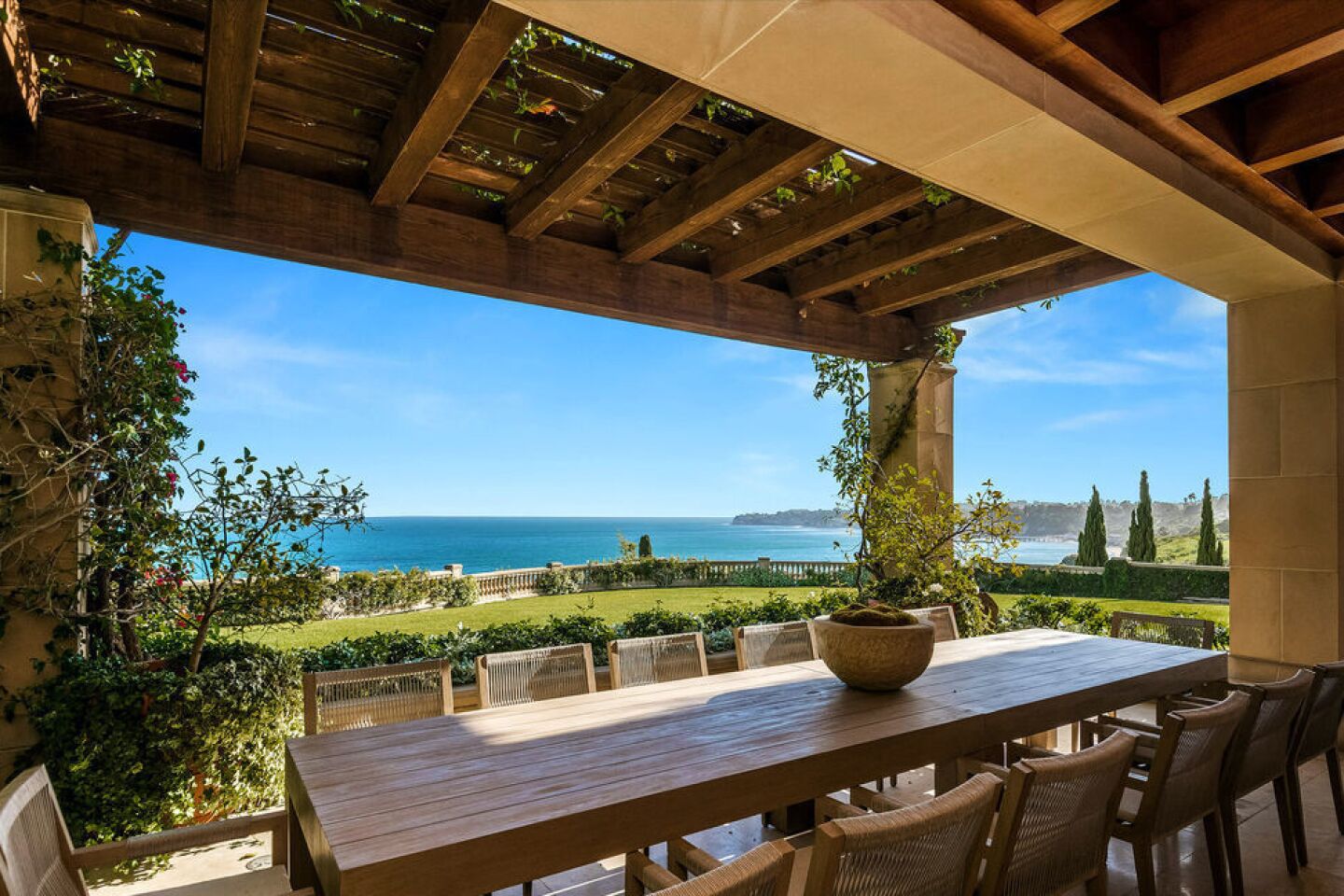 The outdoor dining area.
(Adrian Anz)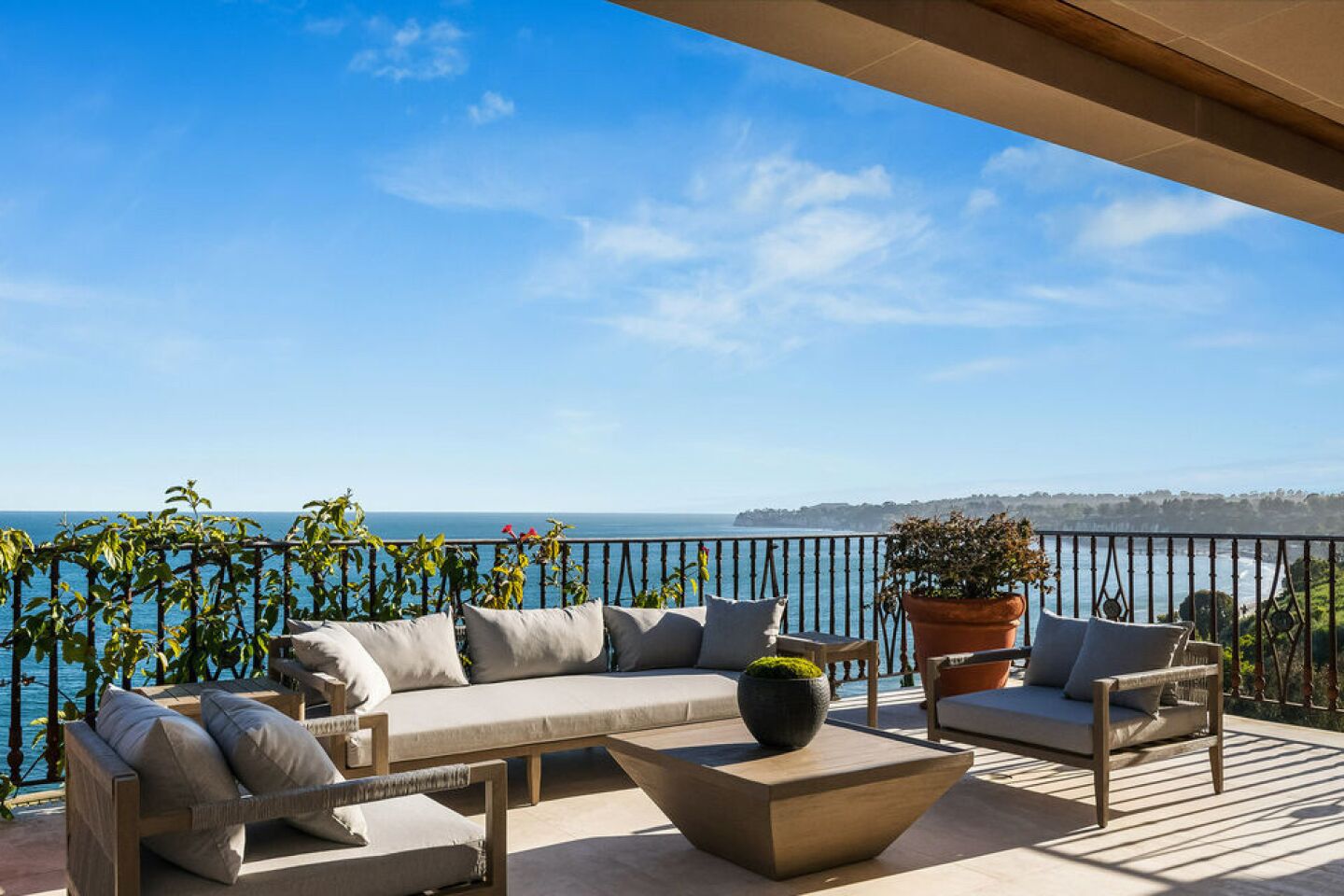 The terrace.
(Adrian Anz)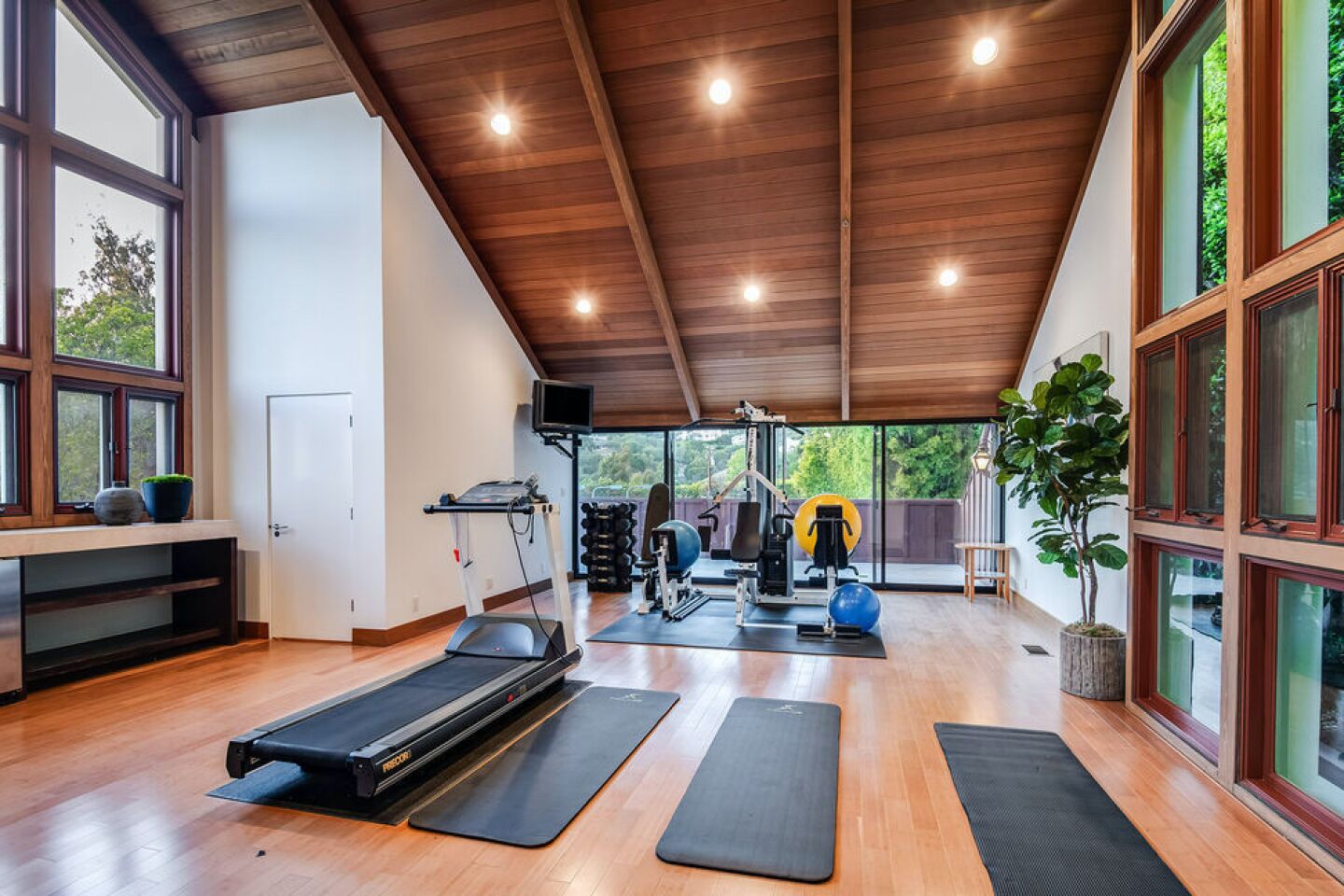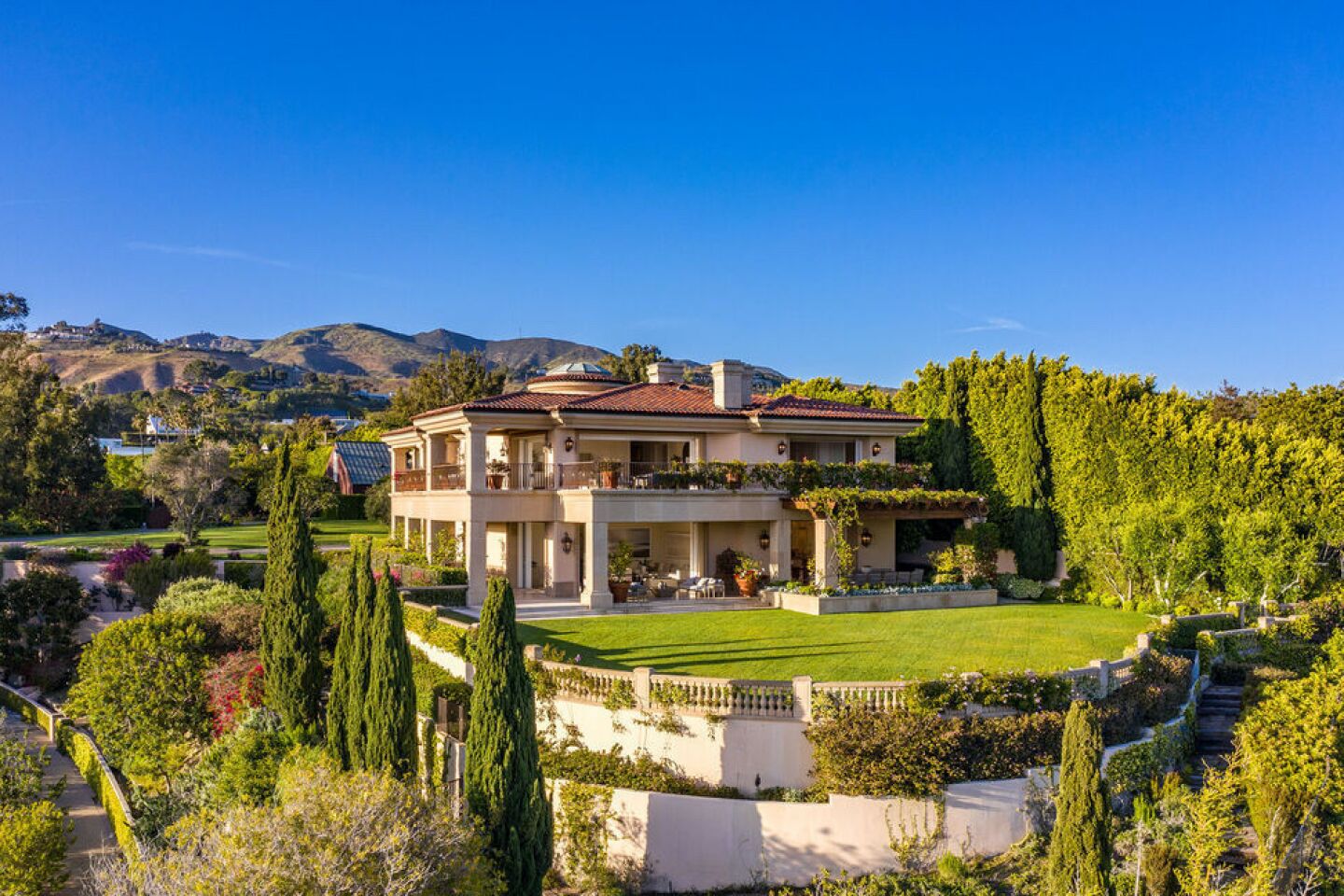 The two-story home.
(Adrian Anz)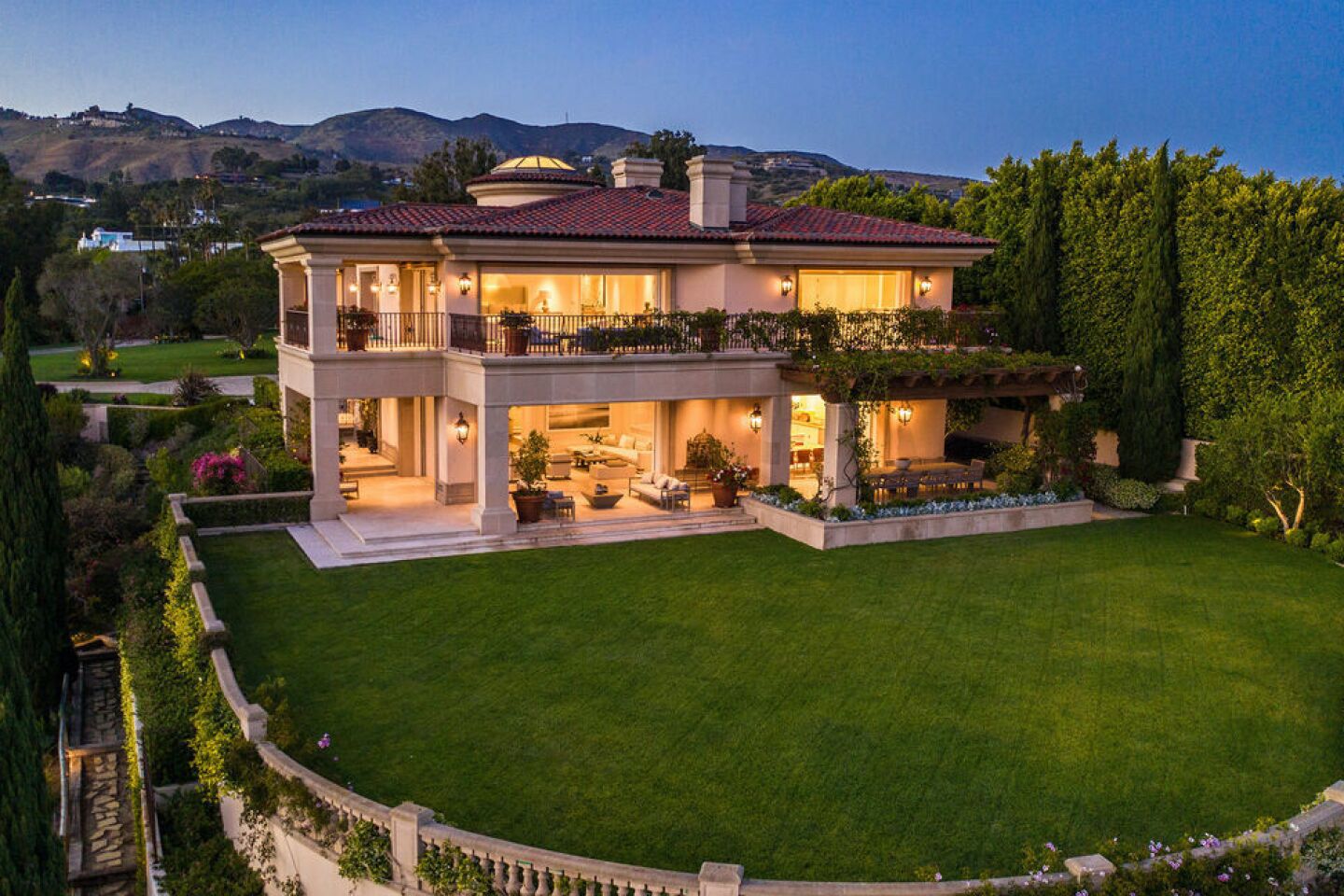 The backyard.
(Adrian Anz)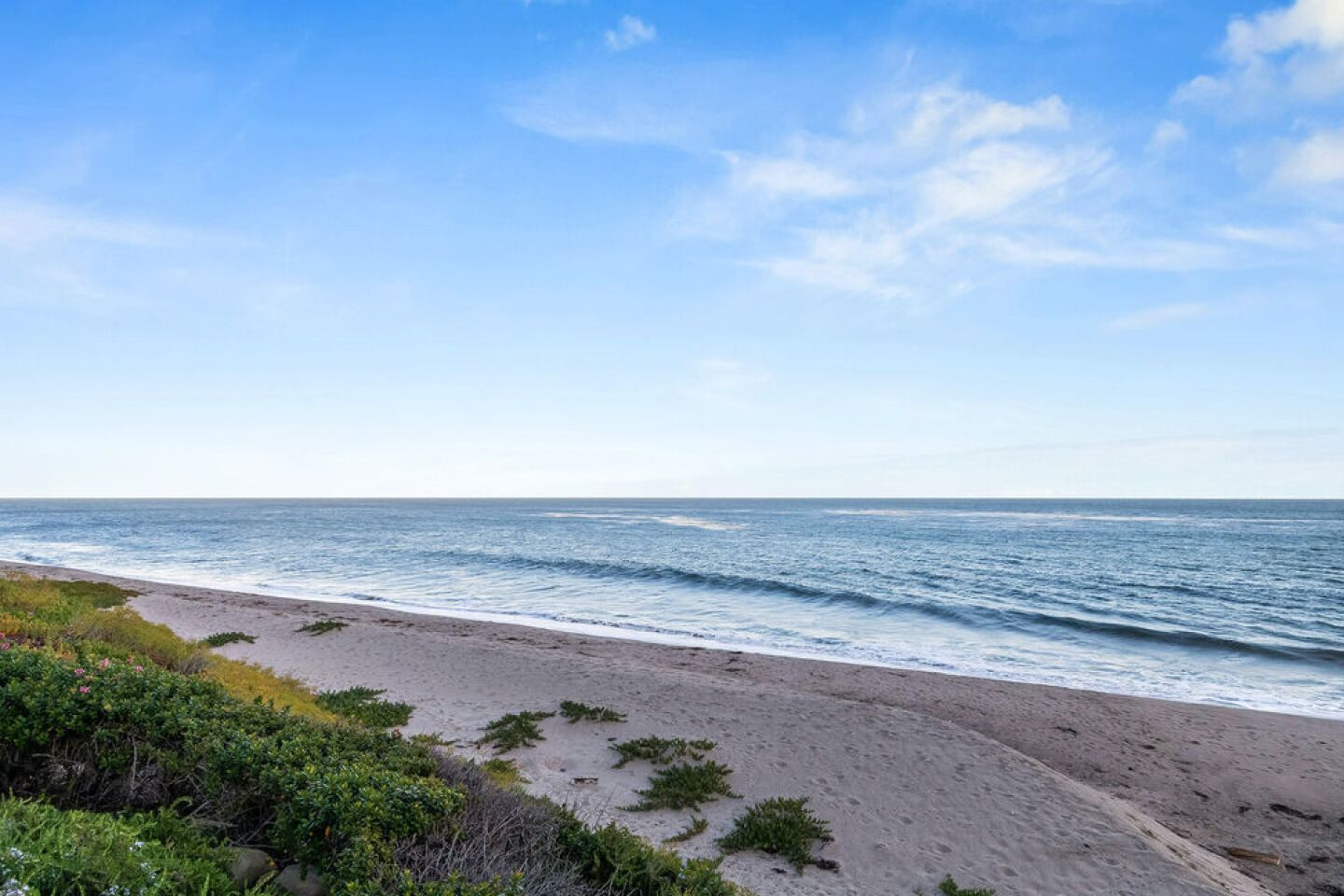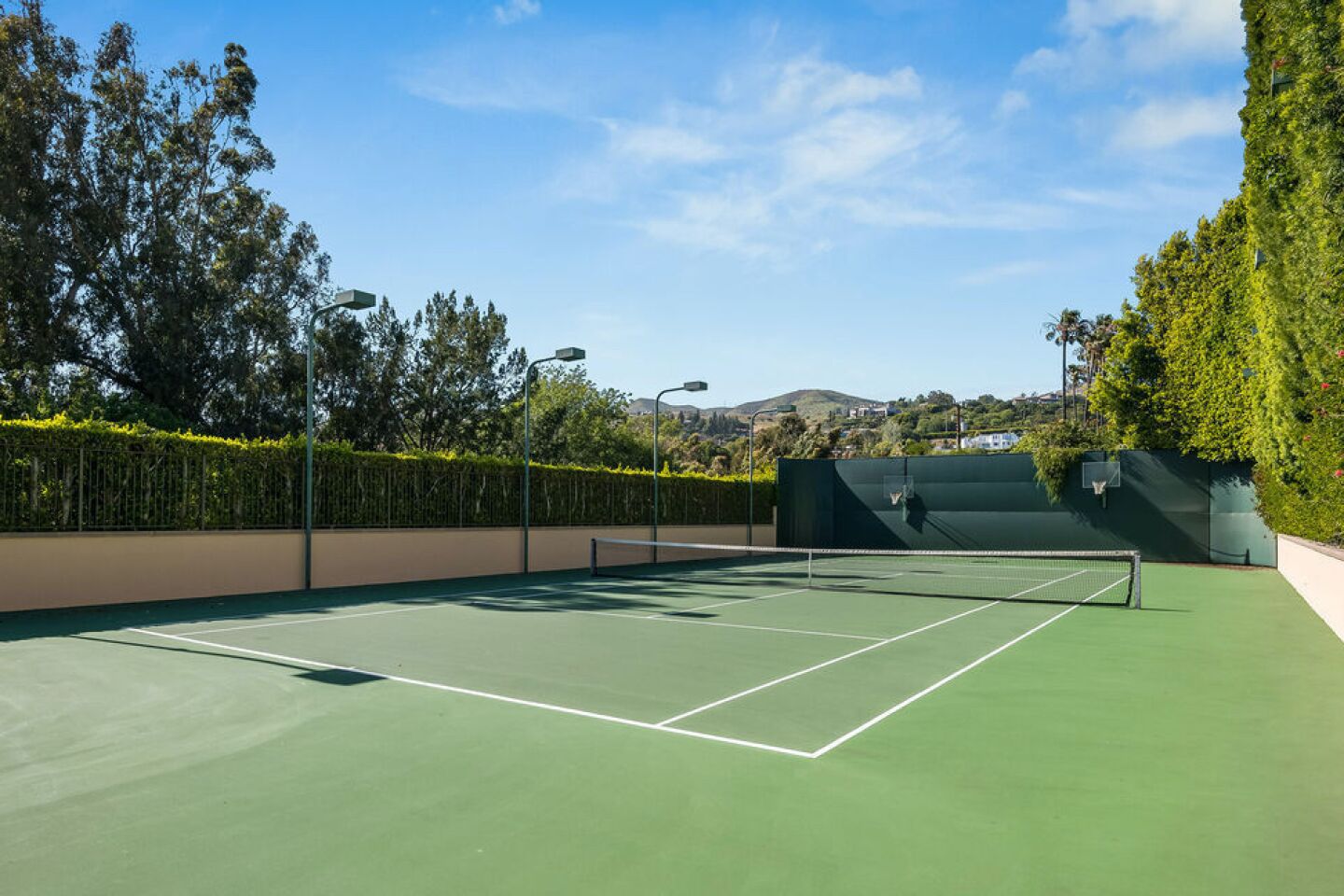 The tennis court.
(Adrian Anz)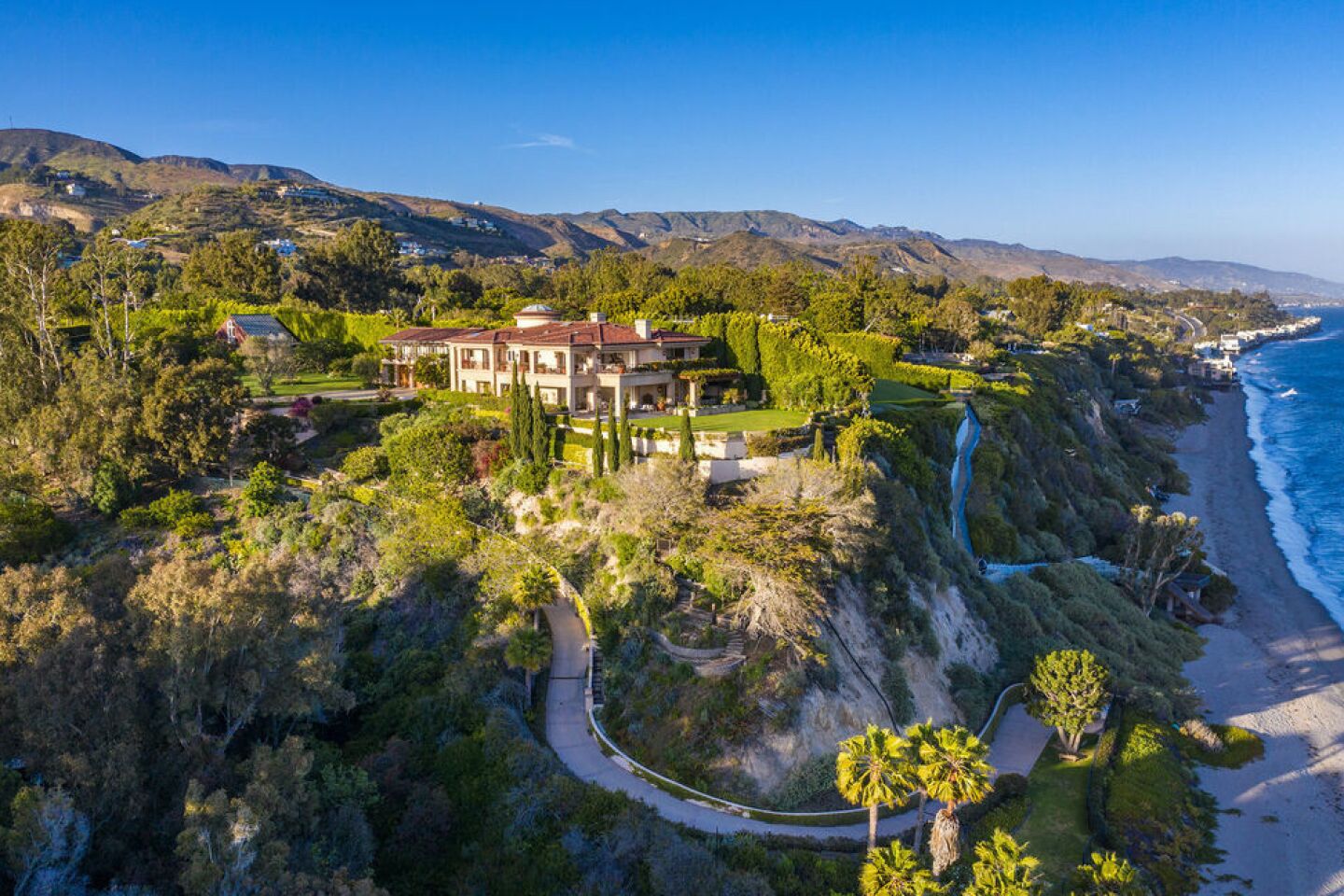 The 3.5-acre spread.
(Adrian Anz)
Gustavson's place offers a rare combination of size, scale and location. It spans 3.5 acres on a bluff above Paradise Cove and descends via private path to 208 feet of beach frontage. The compound includes a main house and two guesthouses that combine for eight bedrooms and 11.5 bathrooms across nearly 11,000 square feet.
A gated driveway winds its way toward the two-story main house, passing a tennis court along the way. Built in 2001, the Mediterranean-style spot takes advantage of the oceanfront setting with pocketing walls of glass in nearly every living space.
There's a formal foyer, a chandelier-topped dining area, a tiered movie theater and a chef's kitchen with a U-shaped island. Patios extend outside on the main level. Upstairs, a terrace wraps around the home's backside.
Grassy lawns and towering hedges separate the main house from the guesthouses — one of which adds a voluminous wood-and-glass space with a gym and yoga studio.
The sale profits would be a drop in the bucket for Gustavson, who owns an 11% share of Public Storage and has a net worth of $7.6 billion, according to Forbes.
Jade Mills of Coldwell Banker Realty holds the listing.
Our six-week newsletter will help you make the right decision for you and your property.
You may occasionally receive promotional content from the Los Angeles Times.