L.A.'s most expensive place to live boils down to how many bedrooms you need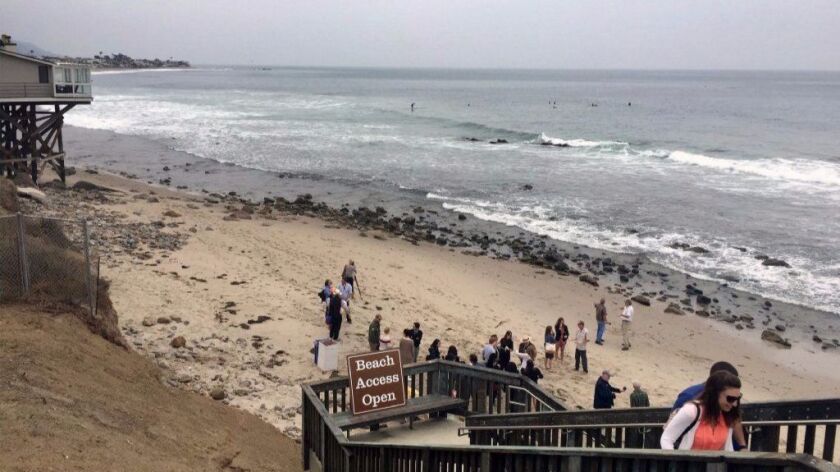 Pinpointing the most expensive city in L.A. could look much different for a bachelor than for a family of five, says a new report from PropertyShark.
Based on the real estate website's survey of housing data over the last six years, in terms of median price per square foot, someone searching for a one-bedroom in Beverly Hills in 2017 could get a better deal than they would in Bellflower, Topanga or Redondo Beach.
According to the data, based on the median price of $1,719 per square foot, Malibu is by far the most expensive city to buy a one-bedroom home.
Hermosa Beach ranked at a distant second, with a median of $1,009 per square foot, and Santa Monica rounded out the top three at $878. Beverly Hills, at $592 per square foot, ranked ninth on the list.
For a family, however, the 90210 still ranks as the most expensive city in L.A. County. The median price per square foot for a four-bedroom home in Beverly Hills is $1,195.
West Hollywood costs $976 per square foot, and in Santa Monica the median for four-bedroom homes is $947. Malibu ranked fourth at $902 per square foot.
Bel-Air, among the priciest and wealthiest cities in the country, failed to make the list due to limited housing inventory.
For those in the market for a deal, Lancaster ranked as the cheapest city in the county for both one-bedroom and four-bedroom homes.
A one-bedroom in the Antelope Valley city has a median price of $195 per square foot; for a four-bedroom home, it's $134.
Twitter: @jflem94
MORE FROM HOT PROPERTY:
Kristen Wiig lands Pasadena's Case Study House No. 10 for about $3 million
Singer Ester Dean lists her creative space in Silicon Beach for $1.35 million
Brentwood home of late Eagles rocker Glenn Frey fetches $14 million
Green Day's Mike Dirnt ditches his surf-inspired 'shack' in Montecito
---
Inside the homes of the rich and famous.
Glimpse their lives and latest real estate deals in our weekly newsletter.
You may occasionally receive promotional content from the Los Angeles Times.