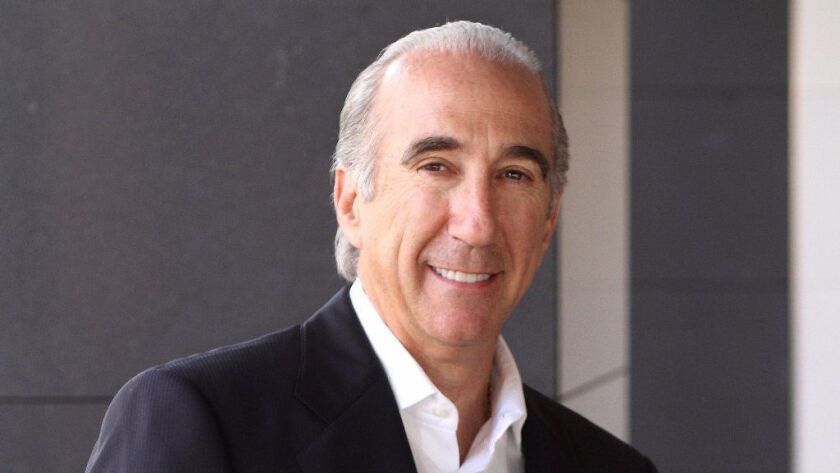 Entertainment executive Gary Barber, who was ousted from his role as chairman and chief executive of Metro-Goldwyn-Mayer Studios earlier this year, has paid $14 million for a home site in Beverly Hills.
The deal, which closed outside the Multiple Listing Service, included plans and permits for a contemporary showplace designed by Bowery Design Group of Los Angeles. Renderings for the home show a multilevel house with bands of floor-to-ceiling windows, raised decking and two swimming pools.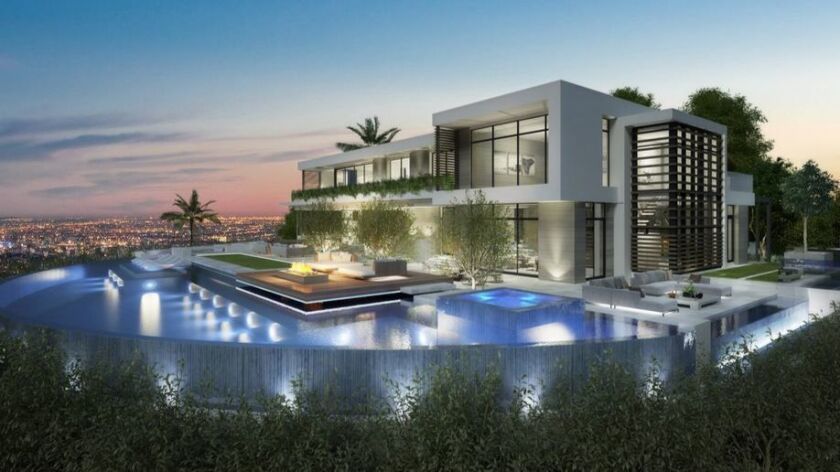 The planned structure would have six bedrooms, eight bathrooms and three powder rooms. An elevator, a media room, a wine room and a gym are among amenities included in the concept.
Set on a knoll of about two-thirds of an acre, views extend from downtown Los Angeles to the ocean.
The property had been up for sale last year for $13.5 million. It previously sold five years ago for about $6.25 million.
Barber, in his 60s, co-founded Spyglass Entertainment. He joined MGM in 2010, following the company's emergence from Chapter 11 bankruptcy protection, as the chairman and chief executive.
In March, Barber was ousted by MGM Holdings' board of directors despite extending his contract with the storied studio five months earlier.
neal.leitereg@latimes.com | Twitter: @LATHotProperty
---