Hot Property: Seeing stars
Between looking at home sales prices and owner names, we start to find patterns. This week's roundup highlights a few "doubles" and a "triple."
For starters, a popular talk show host and comedian has priced her Bel-Air home at nearly twice the price she bought it for. Then there's a Beverly Hills behemoth priced at close to $70 million that has been home to two major stars.
Here's where the triple comes in. One of the actors who owned that Beverly Hills mansion in the news today also made the column a decade and 30 years ago.
Once you're done reading about these deals, visit and like our Facebook page, where you can find Hot Property stories and updates throughout the week. That's also a great place to leave us a tip about a celebrity home deal.
– Neal J. Leitereg and Lauren Beale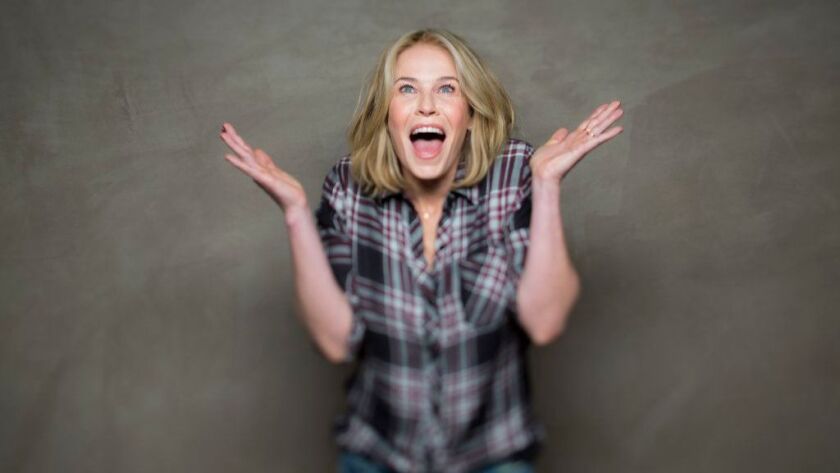 Doubling down in Bel-Air?
Talk show host, comedian and producer Chelsea Handler has listed her home in Bel-Air for sale at $11.5 million. She bought the property eight years ago for less than $6 million.
The contemporary-style two-story, built in 1964, sits on more than half an acre of walled and gated grounds with a swimming pool and spa, an outdoor kitchen and a pizza oven. (How often do people really use those?)
The 5,572-square-foot house has been updated and has a total of six bedrooms and 6.5 bathrooms.
The 42-year-old was the host of the late-night talk show "Chelsea Lately," which ran on the E! Network from 2007 to 2014. More recently, she hosted the talk show "Chelsea" on Netflix.
Plenty of room for hair
Back in the days when hair was big, Cher owned a Beverly Hills mansion that has come on the market at $69.995 million.
The pop superstar and "Moonstruck" Oscar winner sold in 1988 to actor Eddie Murphy — the asking price then was $6.3 million. But the place is a star in its own right.
Since Cher's time, the place has expanded to 32,000 square feet. Among the living spaces is an atrium, a home theater, a gym and maid's quarters. In all, there are 11 bedrooms and 17 bathrooms.
In addition to the 20,000-square-foot main house is a 7,000-square-foot Moroccan guest house with authentic tiles, hand-carved doors and coffered ceilings.
The equestrian-zoned 16 acres has riding trails, woodland, five stables and two white-gravel rings. A tennis court sits near the main house.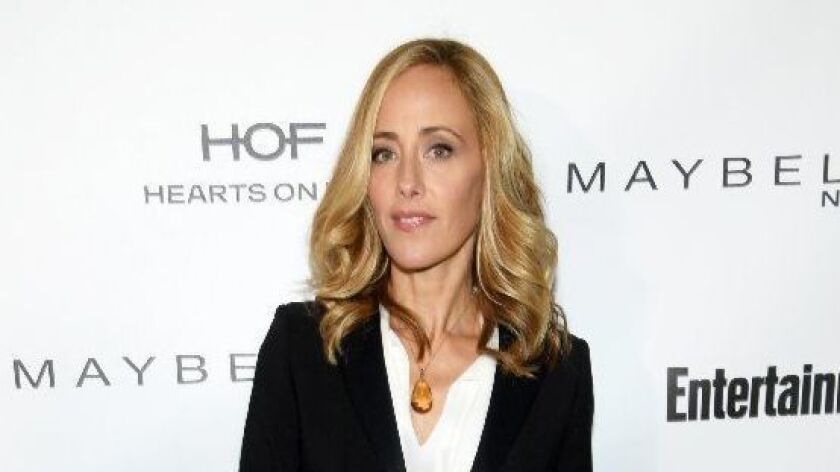 Pair ready to make a move
Actress Kim Raver, known for her roles on the television dramas "24" and "Grey's Anatomy," and her husband, director Manu Boyer, have listed their home in Venice for sale at $3.699 million.
They bought the house more than a decade ago for $1.735 million. It looks like they, too, might double their money.
The multilevel house mixes modern design features with industrial finishes such as polished concrete floors and corrugated metal siding.
Three bedrooms and three bathrooms are within the 2,018 square feet of living space.
Raver, 48, appeared last year on the show "Ray Donovan" and reprised her role as Dr. Teddy Altman on "Grey's Anatomy." Boyer wrote and directed the 2015 film drama "To Whom It May Concern."
Cool vibe, vintage charm
John Frusciante, former guitarist for the Red Hot Chili Peppers, has listed a house he owns through a trust for sale in Venice at $2.899 million.
The updated canal-fronting bungalow, built in 1924, retains such features as a bay window seat, stained-glass windows and wood-beam ceilings. The light-filled cottage features an open plan of 2,052 square feet of living space.
The second-level master suite has a reading nook, another fireplace and a balcony for a total of two bedrooms and three bathrooms.
Frusciante, 47, had two stints with the Red Hot Chili Peppers and played on five of their studio albums. He was inducted into the Rock and Roll Hall of Fame in 2012.
He picks up a home base
Professional baseball player Nori Aoki has paid about $2.456 million for a new home base in Newport Beach.
A large skylight illuminates the living area. A dining area, a galley-style kitchen with a breakfast nook, a family room, four bedrooms and 4.5 bathrooms complete the updated floor plan of about 3,800 square feet.
Sliding glass doors open to a pool, a patio area, a bar, a fire pit and an outdoor shower.
Since a successful stint in the Nippon Professional Baseball League, the 36-year-old outfielder has played for eight Major League Baseball teams in six seasons. He most recently played with the Mets and is currently a free agent.
Back to the '70s in Malibu
The longtime Malibu getaway retreat of the late "Time Tunnel" creator Irwin Allen and his wife, actress Sheila Mathews Allen, has sold for about $5.448 million.
The three-story beach residence has spaces that look timeless and others that are rooted in its 1979 origins. There's a kitchen with a yellow-tile backsplash, a dining room connected to a high-ceilinged living room, a family room with a wet bar and a spa room in more than 3,200 square feet of living space.
Floor-to-ceiling windows fill one wall of the two-story living room, which opens to an ocean-facing deck. The loft-style master suite takes up the entire third floor.
Irwin Allen, who died in 1991 at 75, was a pioneer of the science fiction and disaster film genres with "The Lost World" (1960) and "The Towering Inferno" (1974). His television credits include the hit shows "Voyage to the Bottom of the Sea" and "Land of the Giants."
From the archives
Ten years ago, actor Eddie Murphy and his former wife, model Nicole Mitchell Murphy, sold their Granite Bay compound, near Sacramento, for $6.1 million. The 10-bedroom, multilevel home had an 11,000-square-foot main house and a detached, 5,200-square-foot guesthouse.
Twenty years ago, actor Jamie Foxx, star of the sitcom "The Jamie Foxx Show," purchased a home in Tarzana for $930,000. The seller, record and film producer Joel Diamond, had refurbished the property.
Thirty years ago, actor Eddie Murphy leased a house in Bel-Air with 14,000 square feet of living space and a tennis court on 3.75 acres. His main residence then was on the East Coast.
What we're reading
ICYMI: The Southern California median home price has broken the record set last decade during the housing bubble, reports the L.A. Times' Andrew Khouri. The six-county region's median price has surged 8.2% from a year earlier to $507,500, according to real estate data firm CoreLogic.
"Seinfeld" buffs may recognize an Amagansett, N.Y., house that recently sold for $5.72 million, reports Newsday. The exterior of the four-bedroom (plus bomb shelter) residence was used in a 1994 episode called "The Hamptons," in which Jerry and friends encounter an "ugly baby."
What you really need to know before selecting a real estate agent is detailed by Huffington Post. Start by not picking close relatives or friends.
---
Inside the homes of the rich and famous.
Glimpse their lives and latest real estate deals in our weekly newsletter.
You may occasionally receive promotional content from the Los Angeles Times.