How much will it cost you to buy a home in Santa Monica?
What's not to like about walkable oceanfront living? Fewer than 16 miles from downtown Los Angeles, Santa Monica is a coveted Southern California locale known for its amusement and restaurant pier and homes cut into hills overlooking the Pacific. But with a median home listing price of $1.6 million in March, Santa Monica is not attainable for most home buyers.
NerdWallet analyzed Santa Monica home-buying trends using March 2016 data from real estate site Agent Ace. Here's what you need to know about the real estate market if you're considering investing in a home there.
How much do buyers pay?
As an area with high demand for somewhat limited housing and the majority of homes selling quickly, Santa Monica is a seller's market. But that doesn't mean you can't negotiate when house shopping. In March, more buyers paid below asking price than buyers who paid above it. Of 52 deals, only nine were exactly at asking price.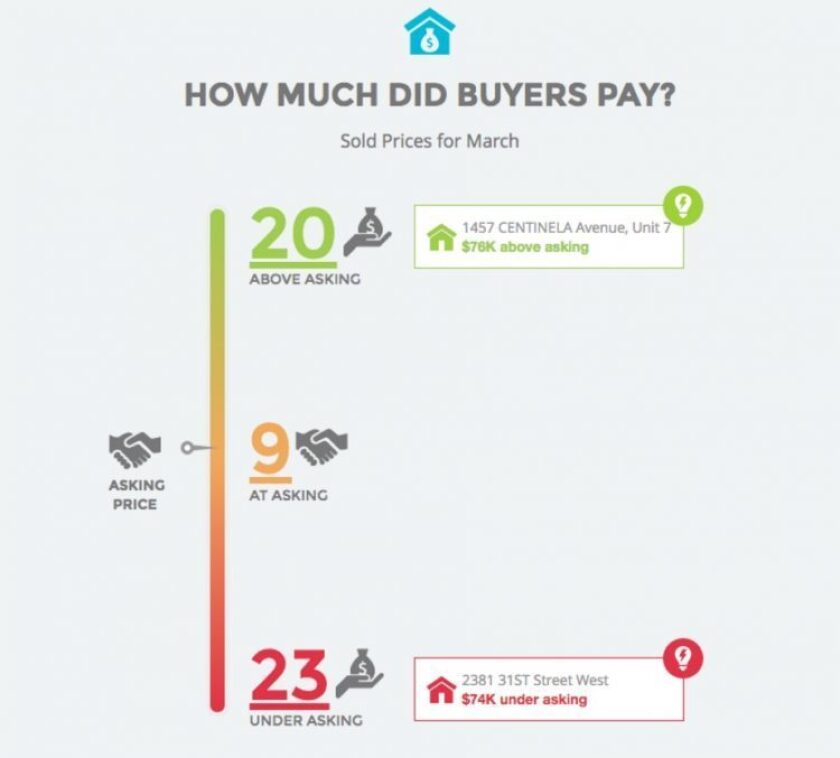 Cost of a Santa Monica home
The typical Santa Monica home was listed at $1.6 million in March. This is hefty, but it's $300,000 cheaper than the median listing price for the previous month.
If you have more to spend, more luxurious homes are available. Santa Monica homes are available with asking prices topping $8 million.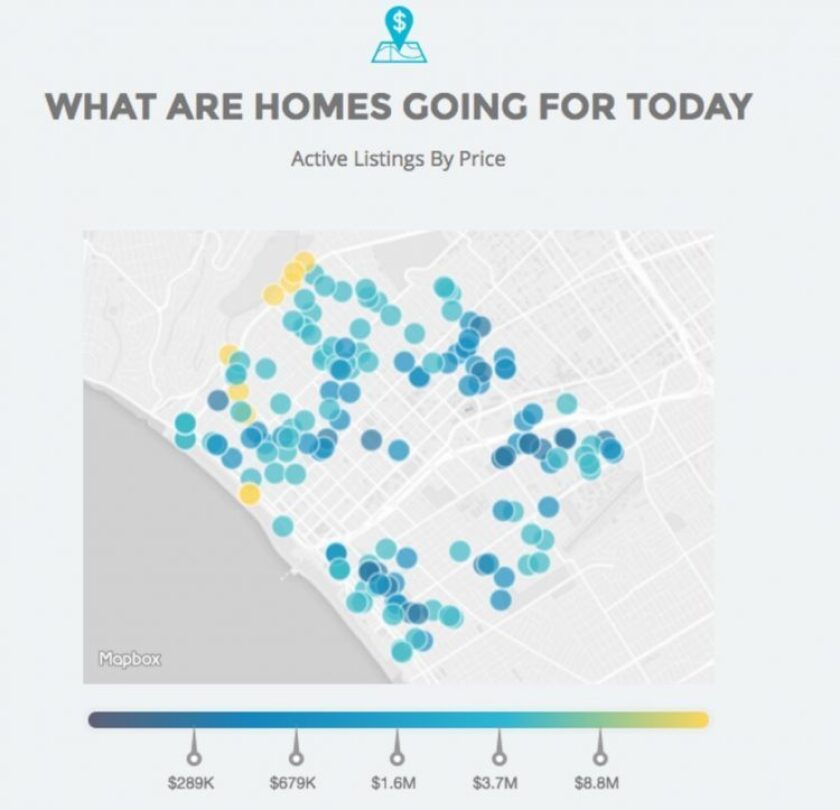 Learn more about what it's like to live in Santa Monica.
Can you afford Santa Monica?
You may be sold on living the Santa Monica lifestyle, but can you afford to buy there? Use our home affordability tool to determine how much is feasible for your finances. If you're moving to Santa Monica or somewhere close by, try our cost of living calculator to see what you can afford in the Los Angeles area.
Emily Starbuck Crone is a staff writer at NerdWallet, a personal finance website.
emily.crone@nerdwallet.com.
MORE HOT PROPERTY
'Narnia' producer Vincent Sieber lists his midcentury home in Nichols Canyon
Obamas reportedly plan to lease a D.C. mansion post-presidency
Palm Springs estate of sportswear entrepreneur Marc Ware fetches a record price
---
Inside the homes of the rich and famous.
Glimpse their lives and latest real estate deals in our weekly newsletter.
You may occasionally receive promotional content from the Los Angeles Times.