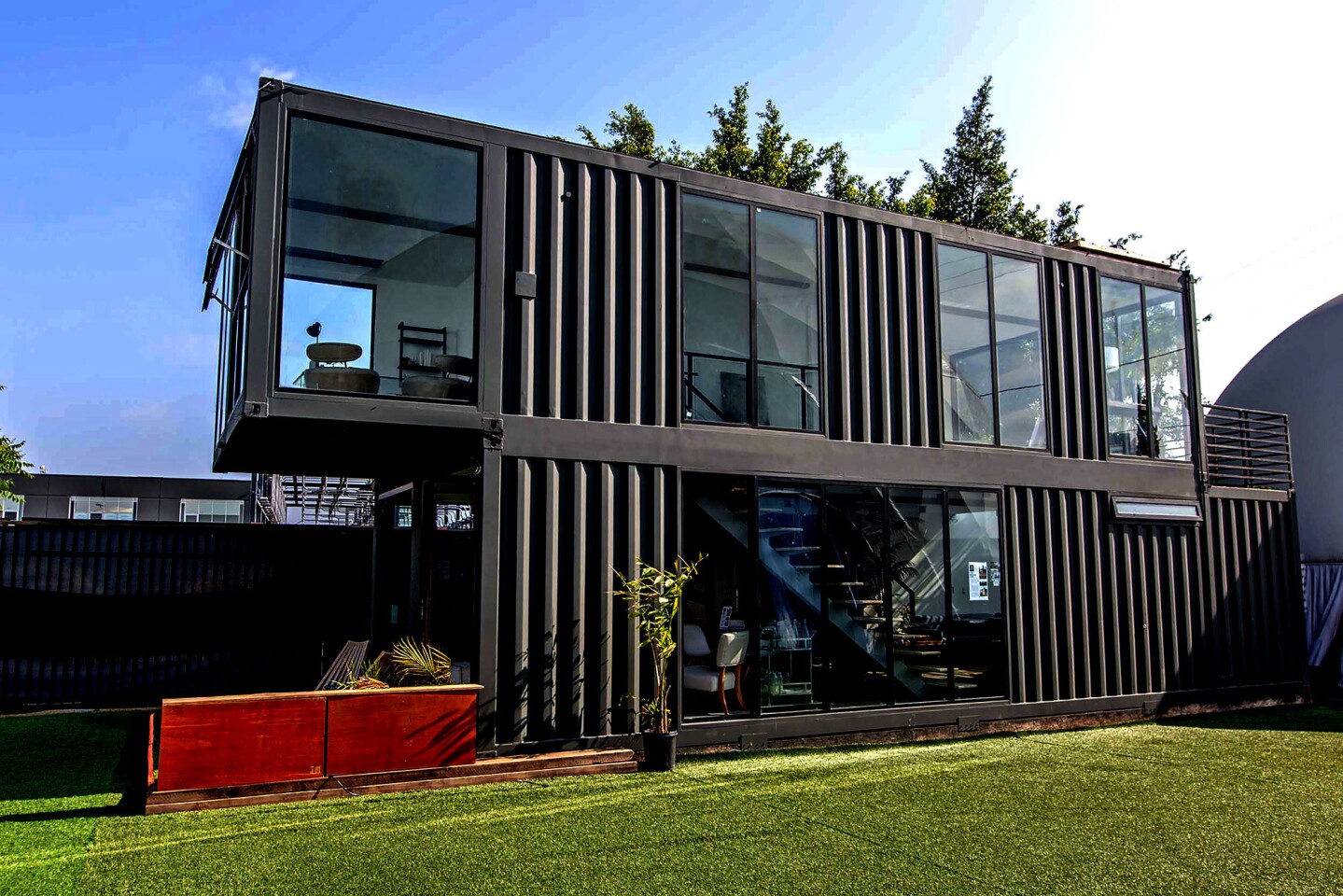 9 Images
Hot Property | The beauty and affordability of modular living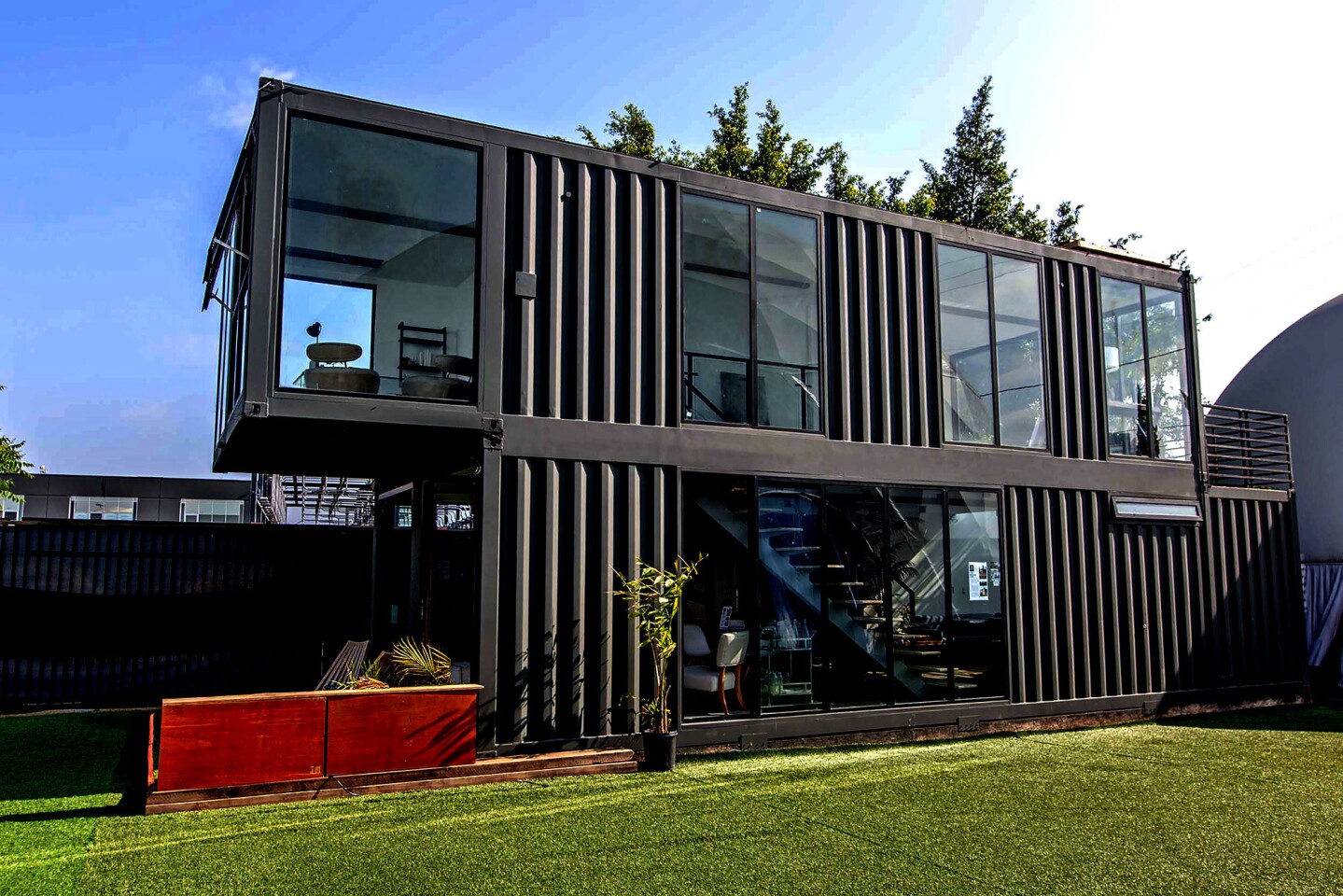 The 1,240-square-foot ARCspace project in downtown L.A. presents a solution for quick-build, affordable homes (it was assembled on site in less than 48 hours). It also demonstrates the elegant potential of these types of structures.
(Shelby Knick)
Designer and home-staging guru Meridith Baer furnished ARCspace with tables, chairs, lamps and various other "multi-functional, contemporary pieces that maintain the open feeling of the space, while being easy to use and move around," she said.
(Shelby Knick)
Baer also partnered with SBC in a furniture challenge, where she donated truckloads of gently used inventory to Habitat for Humanity's L.A. ReStore thrift shop.
(Shelby Knick / )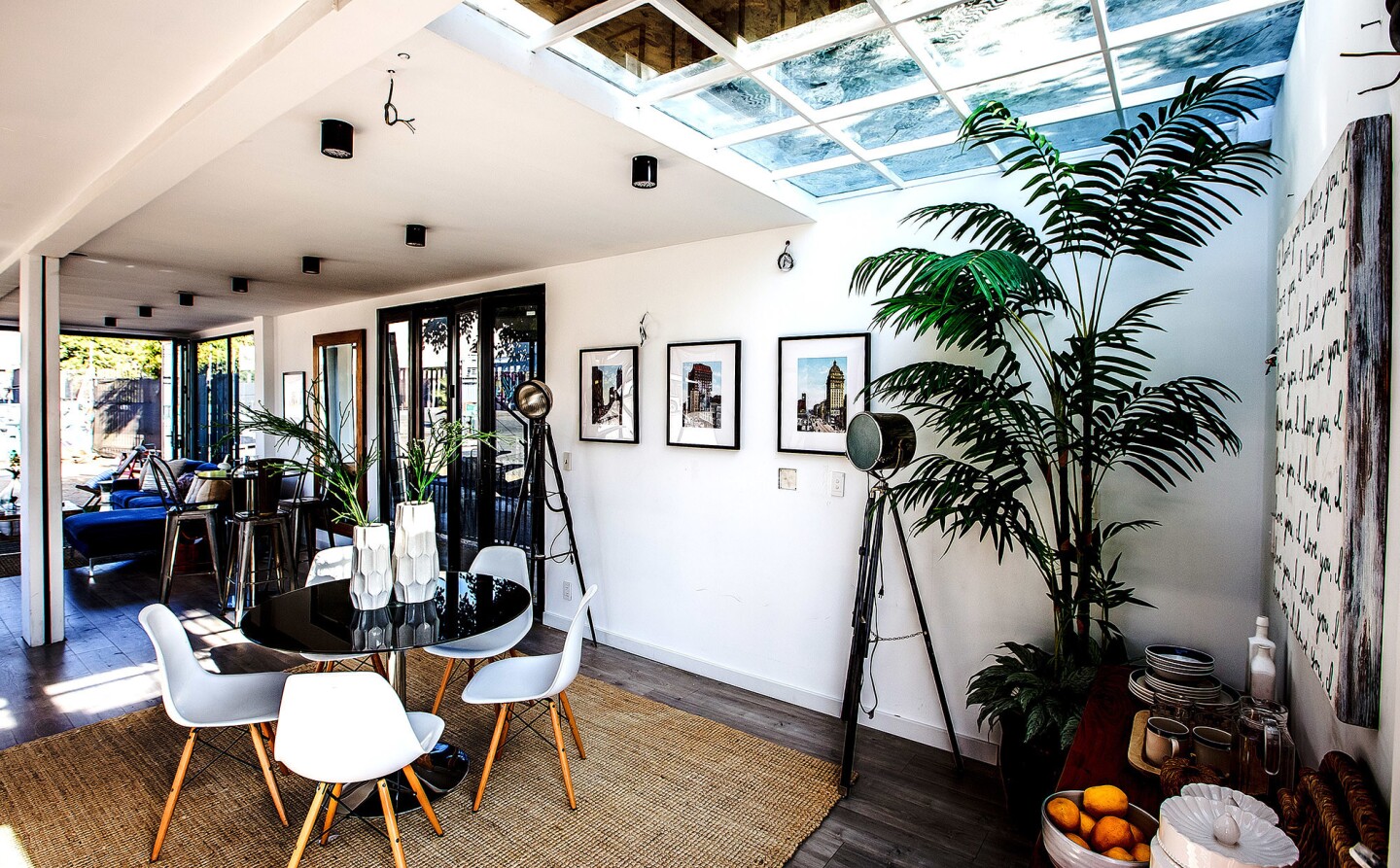 "Los Angeles has a homelessness crisis, and sometimes it feels like the problem is too large and the efforts too few. So when we learned about ARCspace, we jumped at the chance to donate our staging services," Baer said in an email.
(Shelby Knick)
Drywired's solar-control glass coating quells heat upstairs, where abundant sunlight comes through panoramic floor-to-ceiling double- and triple-pane windows, inspired by Midcentury Modern architect Richard Neutra.
(Shelby Knick / )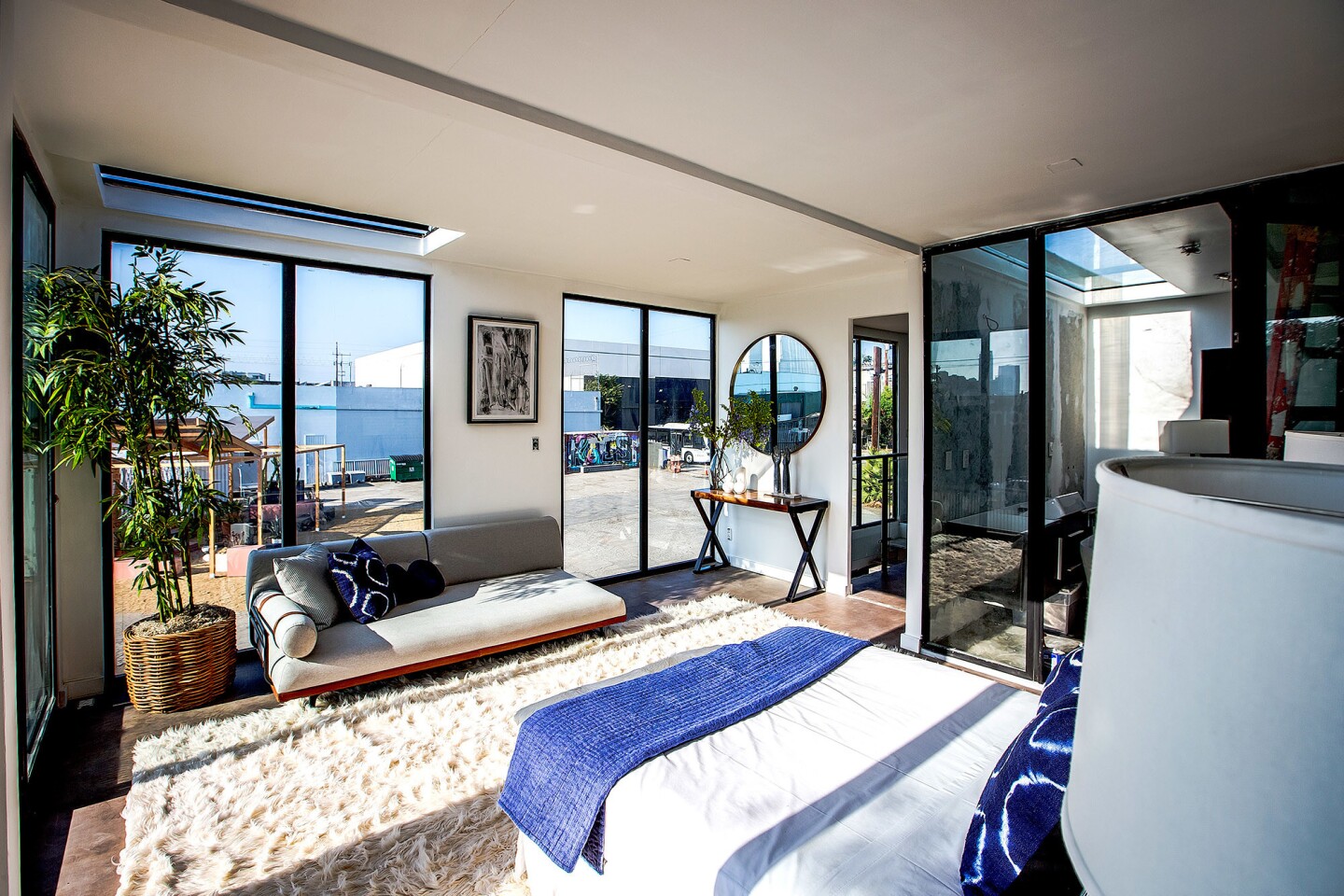 ARCspace is 16 feet wide and constructed of four modules built from new, spec-built American and Japanese steel. The finished construction cost-per-square-foot begins at $150 — about average for modular homes.
(Shelby Knick)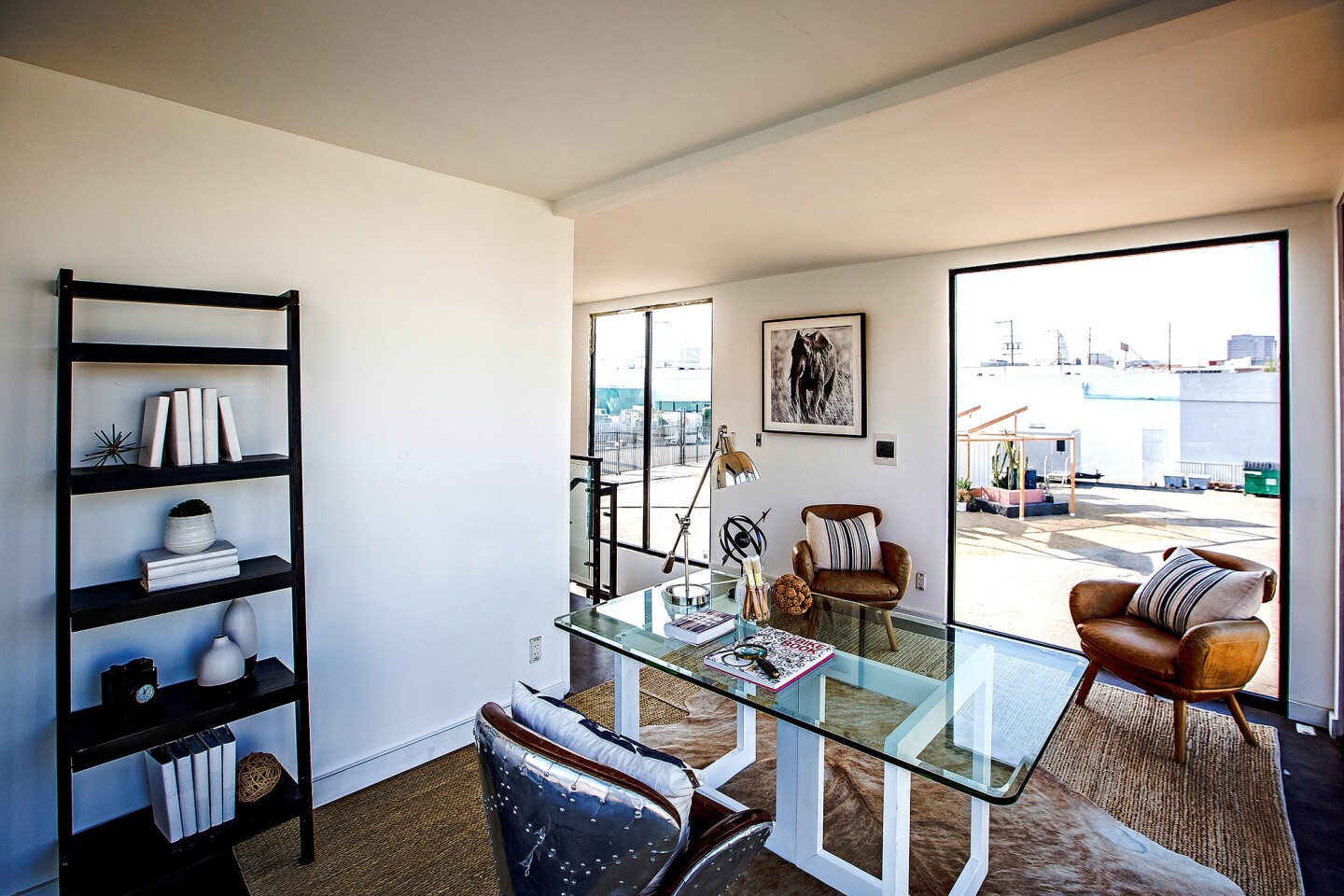 ARCspace, the Sustainable Building Council's pilot project, is a "living lab" founded by producer and director Christian Johnston, pictured.
(Shelby Knick)
The unit was pre-manufactured off-site with a handful of incomplete finishes, and a four-person team completed the two-day installation marathon.
(Shelby Knick)