6 Images
Hot Property | South Carthay Before & After
This 1934 home had a sunken rear foundation and tilted floor and ceiling before structural fixes were completed.
(David Tamburo )
The living room's vaulted wood ceiling was restored; the fireplace is now framed by iron sconces that add a dash of Spanish romance.
(David Tamburo )
Period doorway arches were reconstructed. Dark-wood doors with Spanish accents were added.
(David Tamburo )
The home's vaulted wood ceiling had been fitted with 1970s track lighting.
(SweisKloss )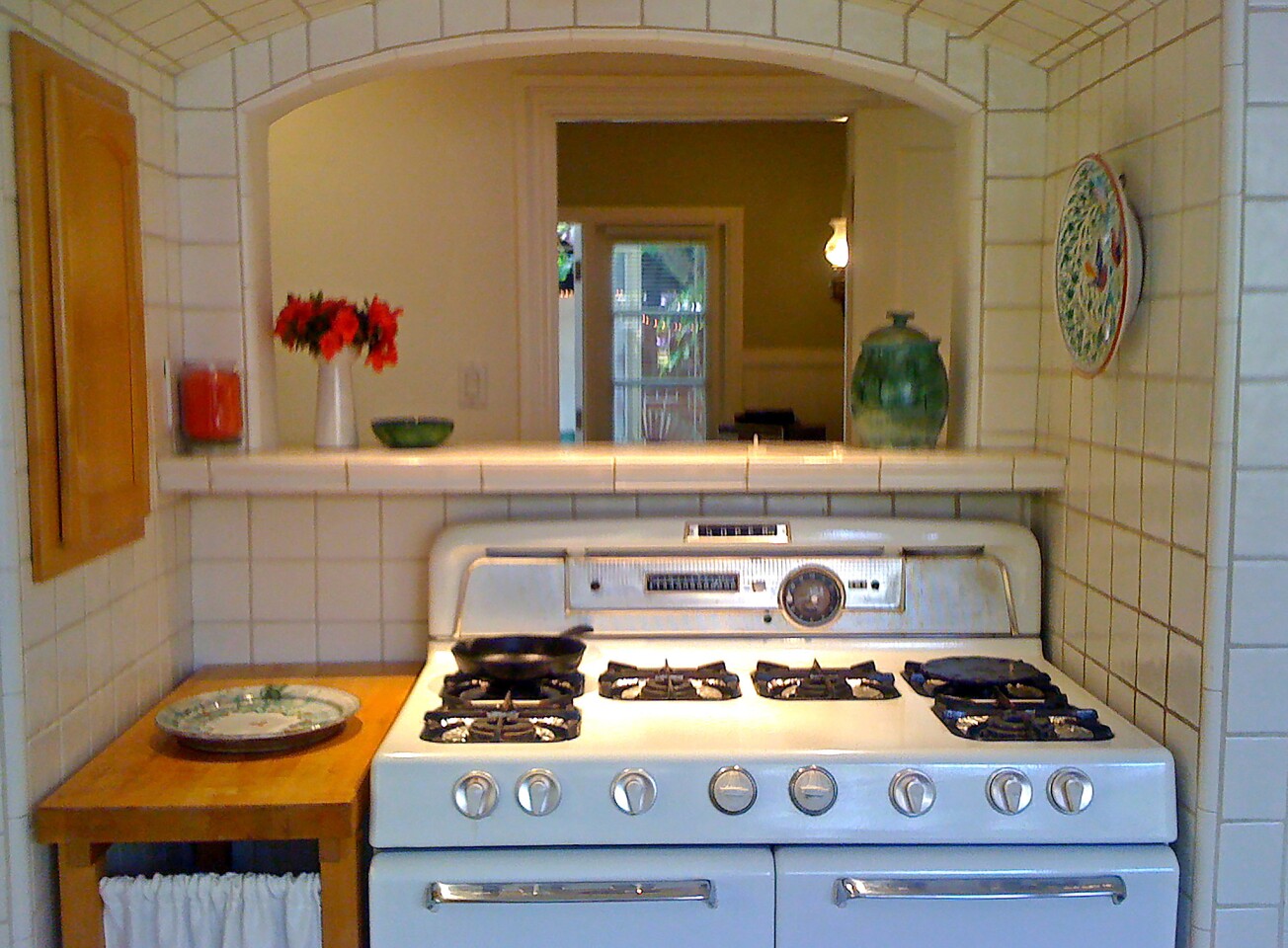 The layout was cut up into small, awkward areas, such as the kitchen's tiny cooking alcove.
(SweisKloss )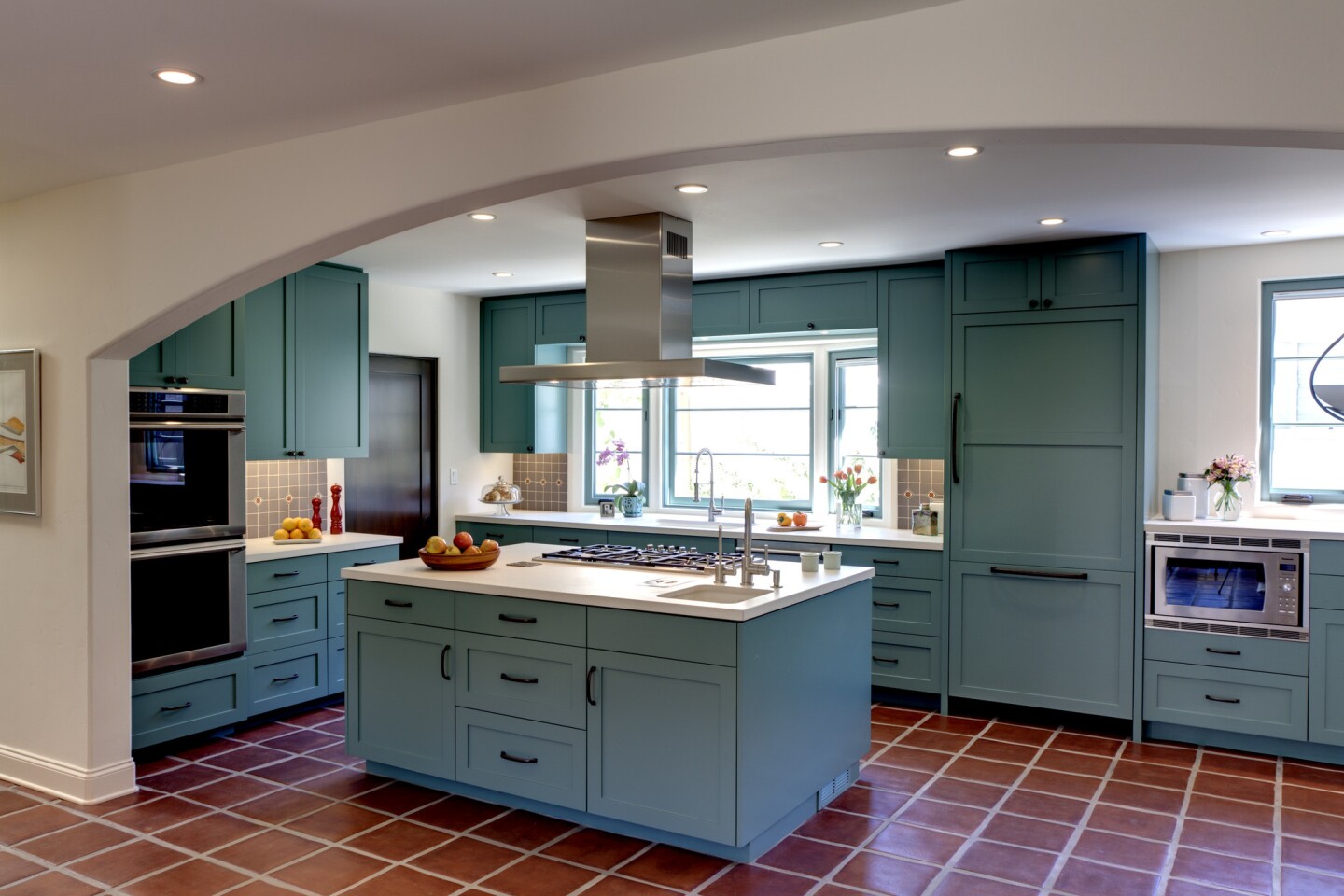 Two walls separating the kitchen and den were removed, making way for a nearly 18-foot entry arch. The kitchen cabinetry was painted a bracing blue-green.
(Pablo Mondal )