6 Images
Hot Property | When neighbors can't agree on historic designation
Los Angeles adopted its Historic Preservation Overlay Zone ordinance in 1979; the historic districts now number 35, harboring 21,000 properties.
(Rodeo Realty)
Generally, groups of homes within a neighborhood need to be built during a "period of significance," such as from 1905-1941, to become HPOZ-worthy.
(Daniel Dahler Photography)
At contention in the Holmsby-Westwood neighborhood: 1,044 properties, 62% of which were deemed Period Revival architecture built from 1925 to 1959.
(Christophe Choo / Christophe Choo)
The proposed Holmby-Westwood HPOZ.
(Los Angeles Department of City Planning)
"The fears about HPOZs are way out of proportion to the reality," said Adrian Scott Fine, director of advocacy at the L.A. Conservancy.
(Lawrence K. Ho / Los Angeles Times)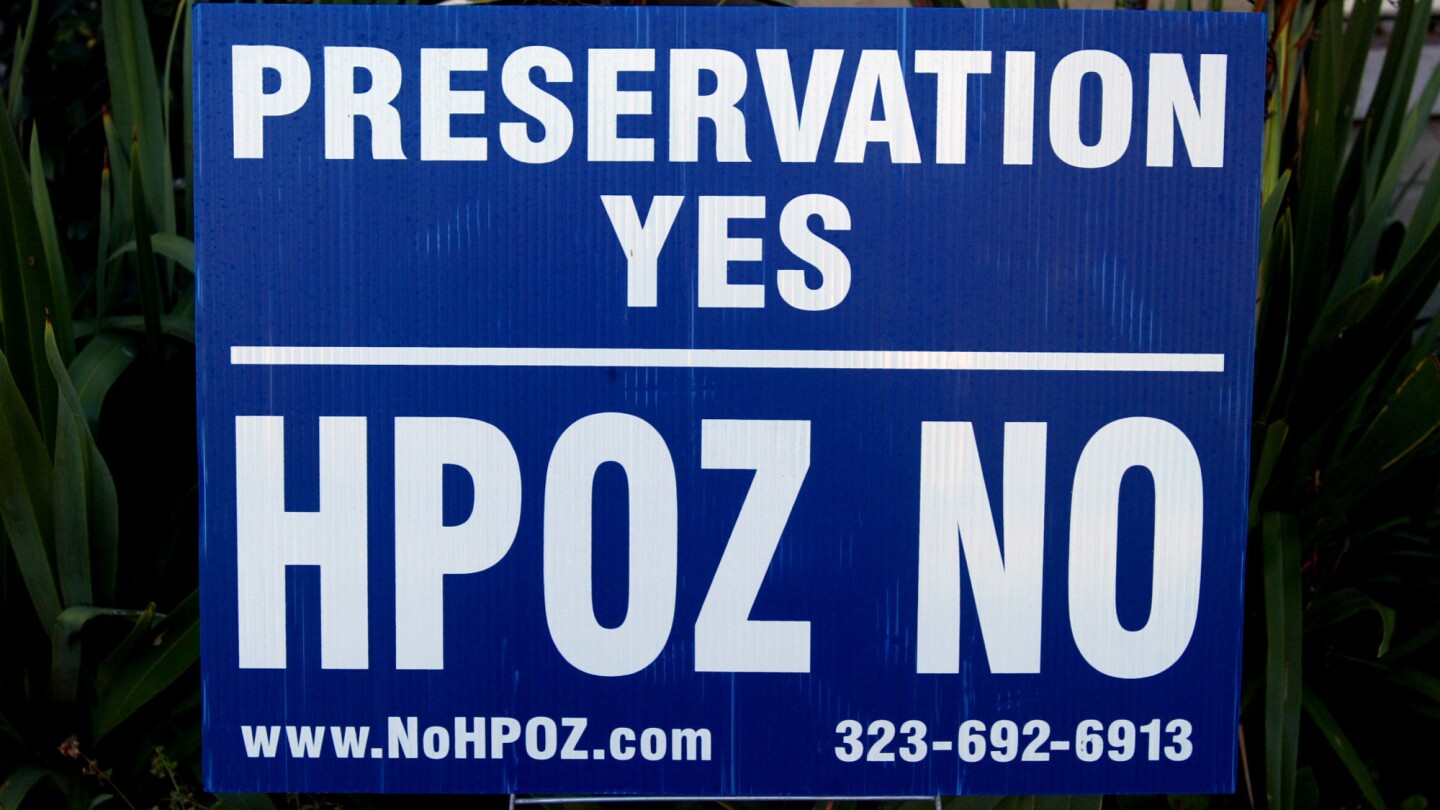 Fears about property values are more common for historic zones proposed in wealthier areas, which can be correspondingly more contentious.
(Lawrence K. Ho / Los Angeles Times)