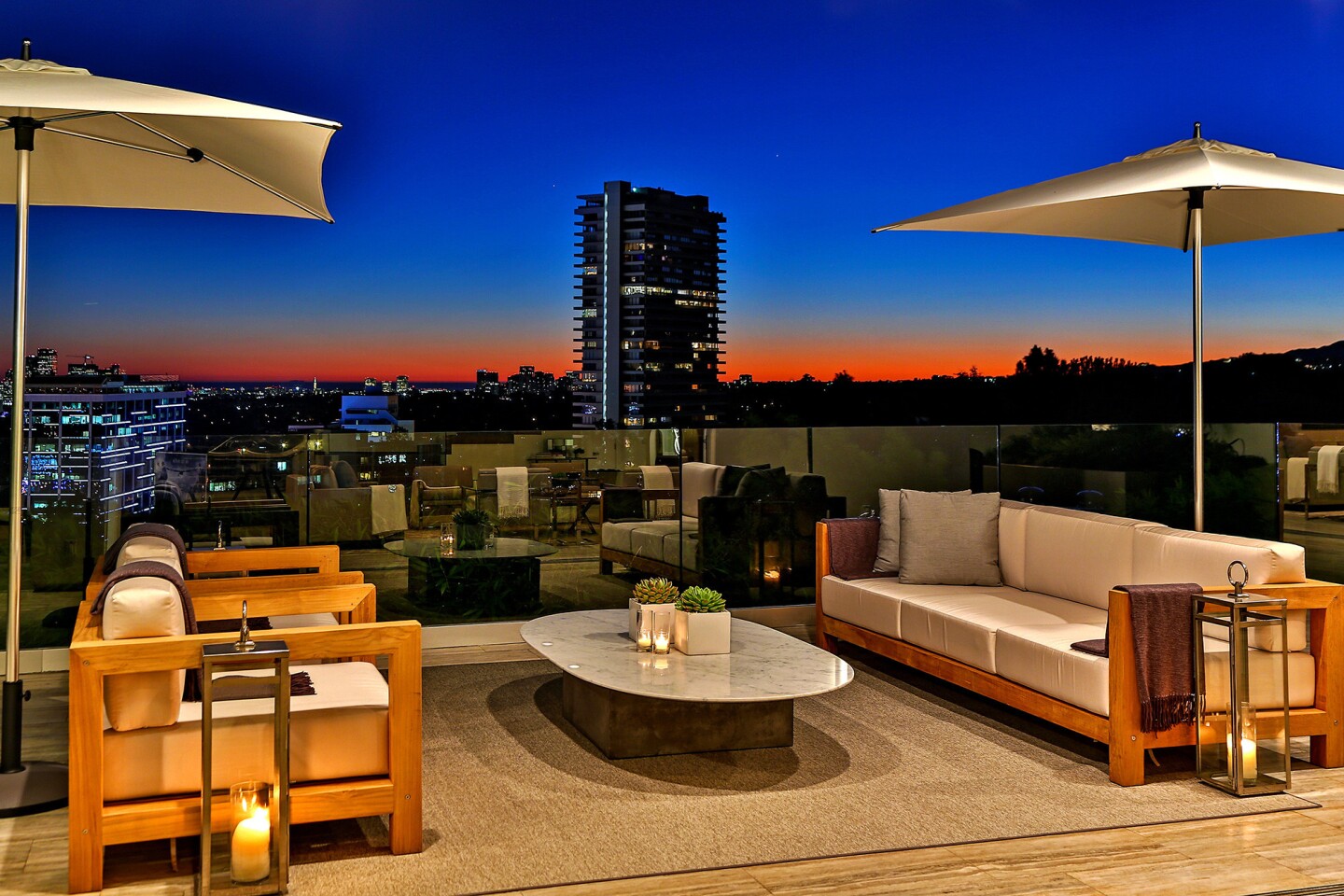 10 Images
Hot Property | Harry Styles gives it another go in the Hollywood Hills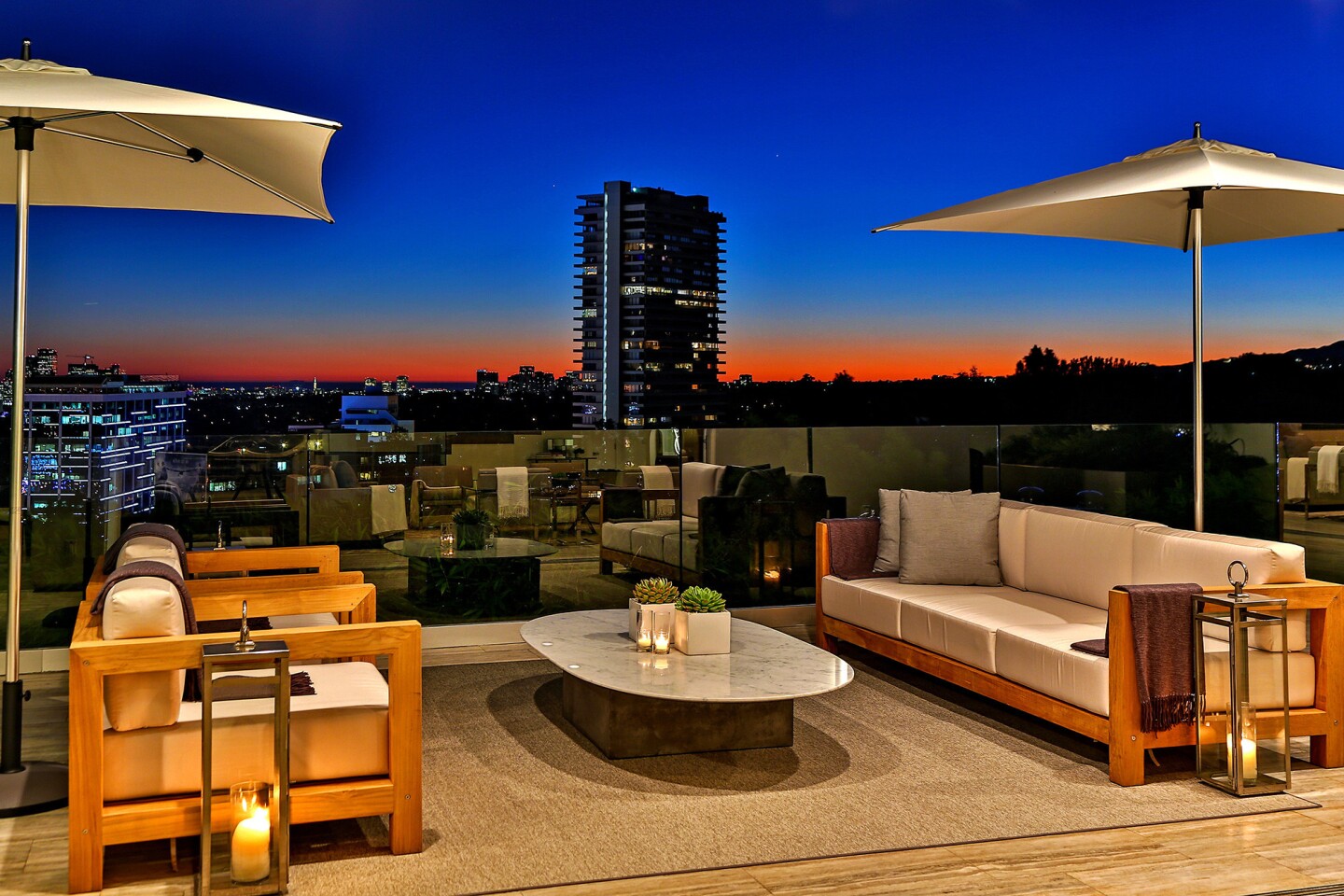 Harry Styles of One Direction has put his home in the Hollywood Hills back up for sale at $6.995 million. The contemporary showplace takes in city to ocean views through walls of glass.
(Nick Springett and Simon Berlyn)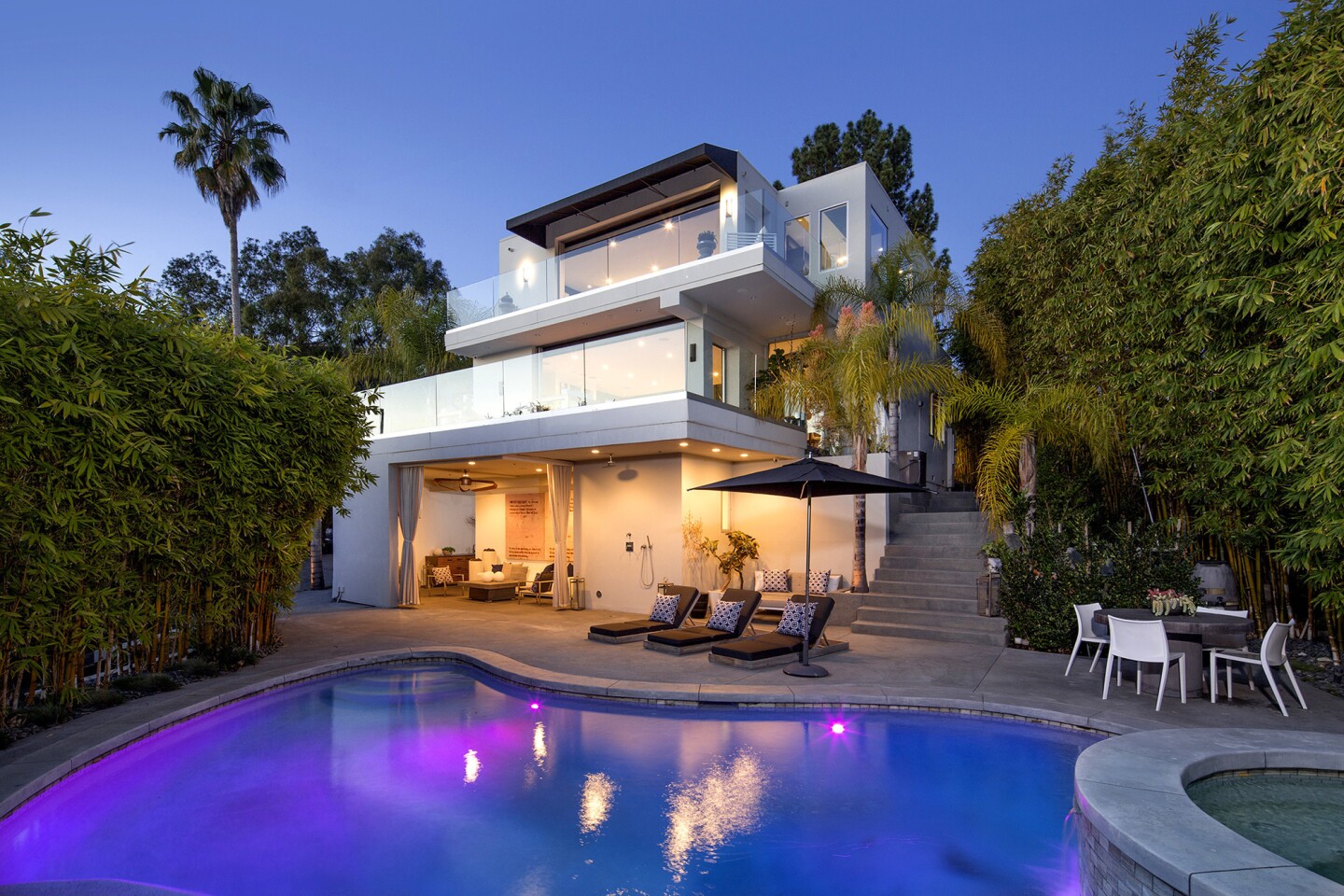 Large terraces and a swimming pool extend the living space outdoors.
(Nick Springett and Simon Berlyn)
In 4,401 square feet, there are four bedrooms, six bathrooms, a movie theater and yoga studio. On the main level, an open floor plan connects an indoor-outdoor living room to a dining area and center-island kitchen.
(Nick Springett and Simon Berlyn)
Interior designer Donna Livingston, who has done projects for Lionel Richie and Sidney Kimmel, has put her California ranch house in the Beverly Hills Post Office area on the market for $3.075 million.
(Hilton & Hyland )
Surrounded by lush landscaping and trees, the 3,246-square-foot home features high-pitched ceilings, two fireplaces, an updated kitchen, three bedrooms and three bathrooms.
(Hilton & Hyland )
The two-story California ranch house, previously owned by "The Mummy" actor Oded Fehr, was both a project and a personal residence for the designer.
(Hilton & Hyland )
Retired baseball pitcher Randy Johnson found a buyer for his massive Arizona mansion at auction, which took place online. The sale price for the 25,000-square-foot home, which encompasses about five acres in the Paradise Valley area, was $7.3 million.
(Dino Tonn)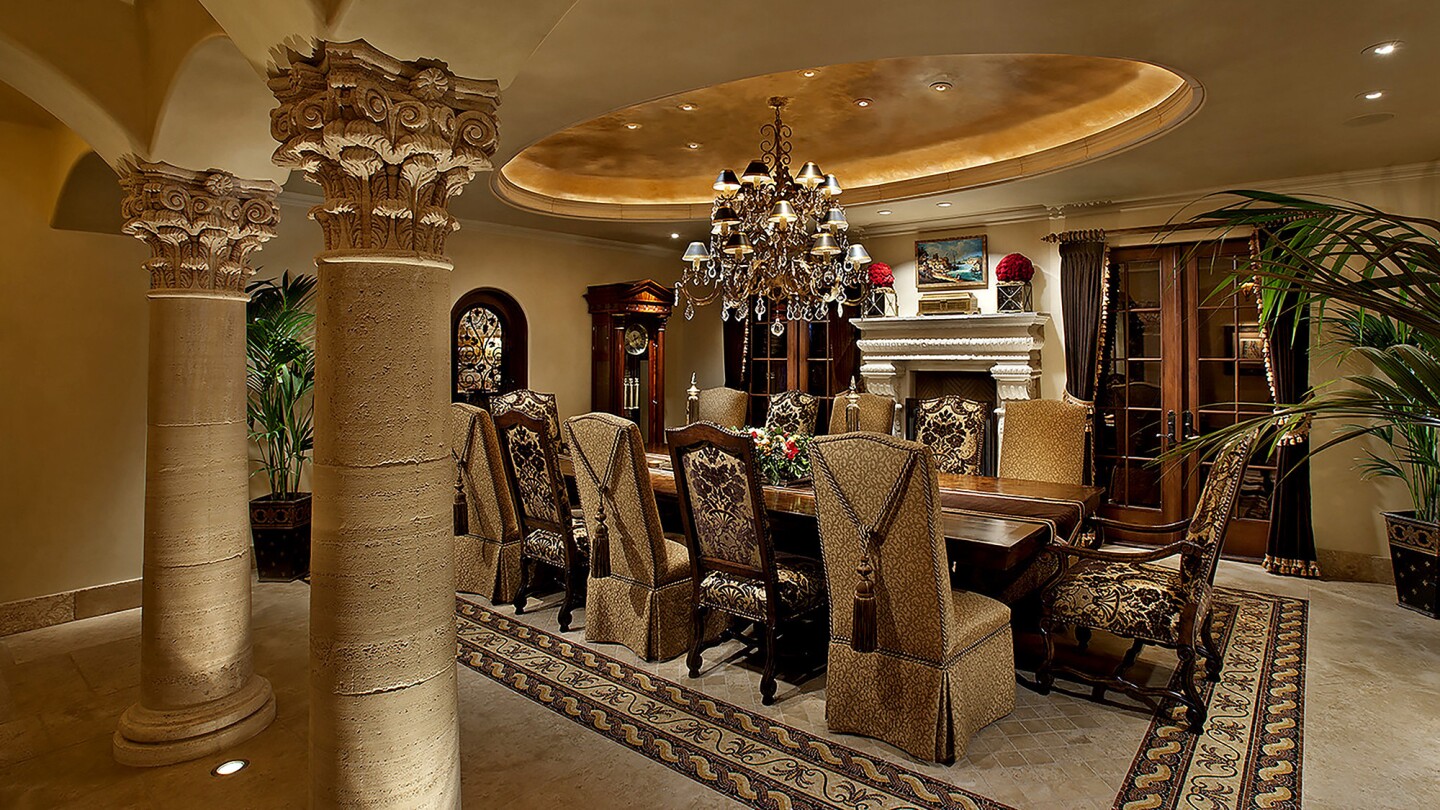 Entered through a stone archway, the 25,000-square-foot Tuscan mansion includes a chef's kitchen, a wine cellar, a study lounge, two offices and a pet suite.
(Dino Tonn / )
Amenities, such as a game room and a billiards room with a wet bar, fill out the eastern wing. A recording studio holds a performance stage and an instrument showroom.
(Dino Tonn / )
The movie theater with stadium seating.
(Dino Tonn / )